Prism Design has a very nice gift for the Renaissance Hunt that's going on right now.  The gift includes both a gown, and a full length wrap-around cloak for the guys (although I suspect we might be able to wear it too)!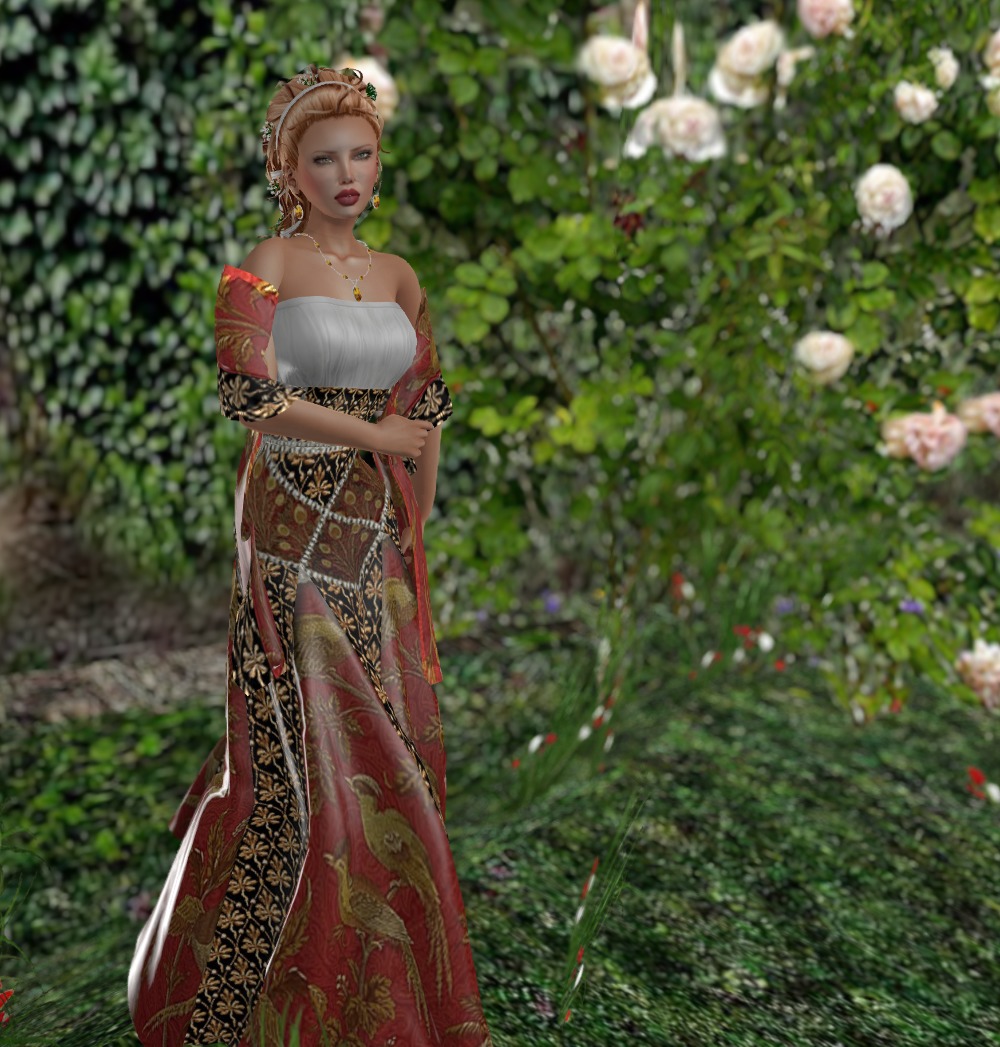 The gown is in standard mesh sizes and the texturing is really nice (although as I tend to comment on most materials enabled clothing, the shine is a little overdone.  I wonder if designers actually look at their materials enabled stuff in a photo lighting setup?)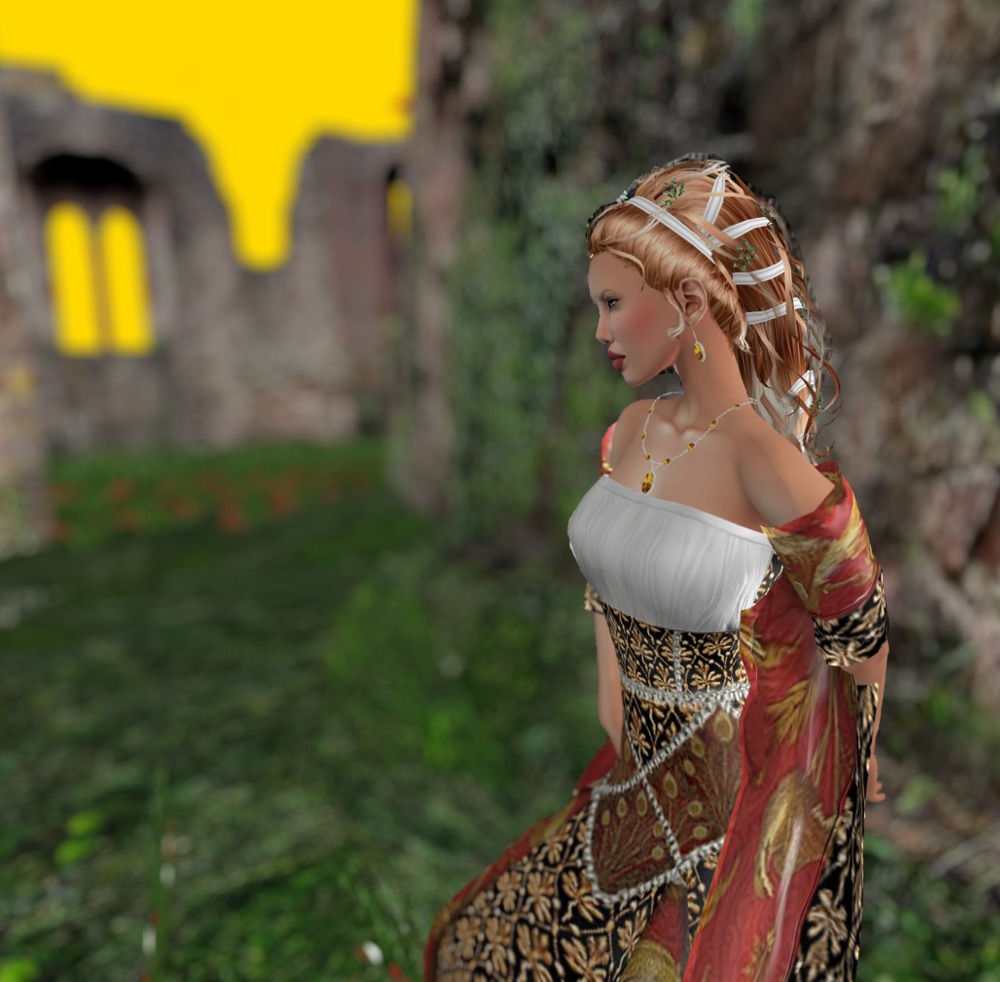 For a gown like this, my first choice in hairstyle is this wonderful do from A&A.  I don't wear A&A as much as I used to before the jellydoll project, but this hairstyle is a must with this gown!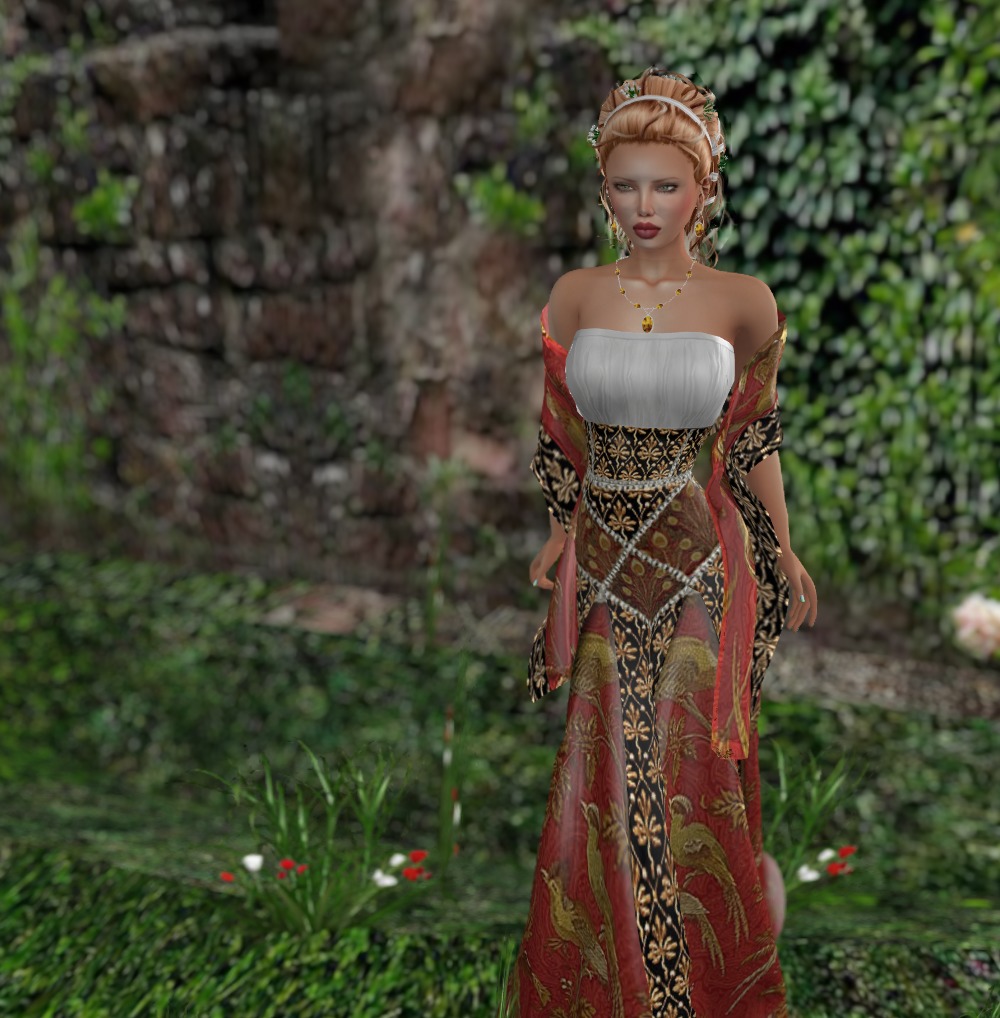 Gown: Lucia Renaissance Gown by Jessixa Reds for Prism Design
Body: Lara by Maitreya
Hands: Slink Dynamic
Hair: Bianca Hair Strawberry Cream by Alli & Ali
Jewelry: Silver Necklace and Earrings with Amber by Kalina's Design (unavailable)