Paisley Daisy offers Sweet St. Chocolate as group gift for September, a gorgeous earthy dress for the autumn.

Joeylin has such a wonderful touch with the textures.  The gold filigree about the shoulders and the lace at the midriff and hem are just the perfect fine detail.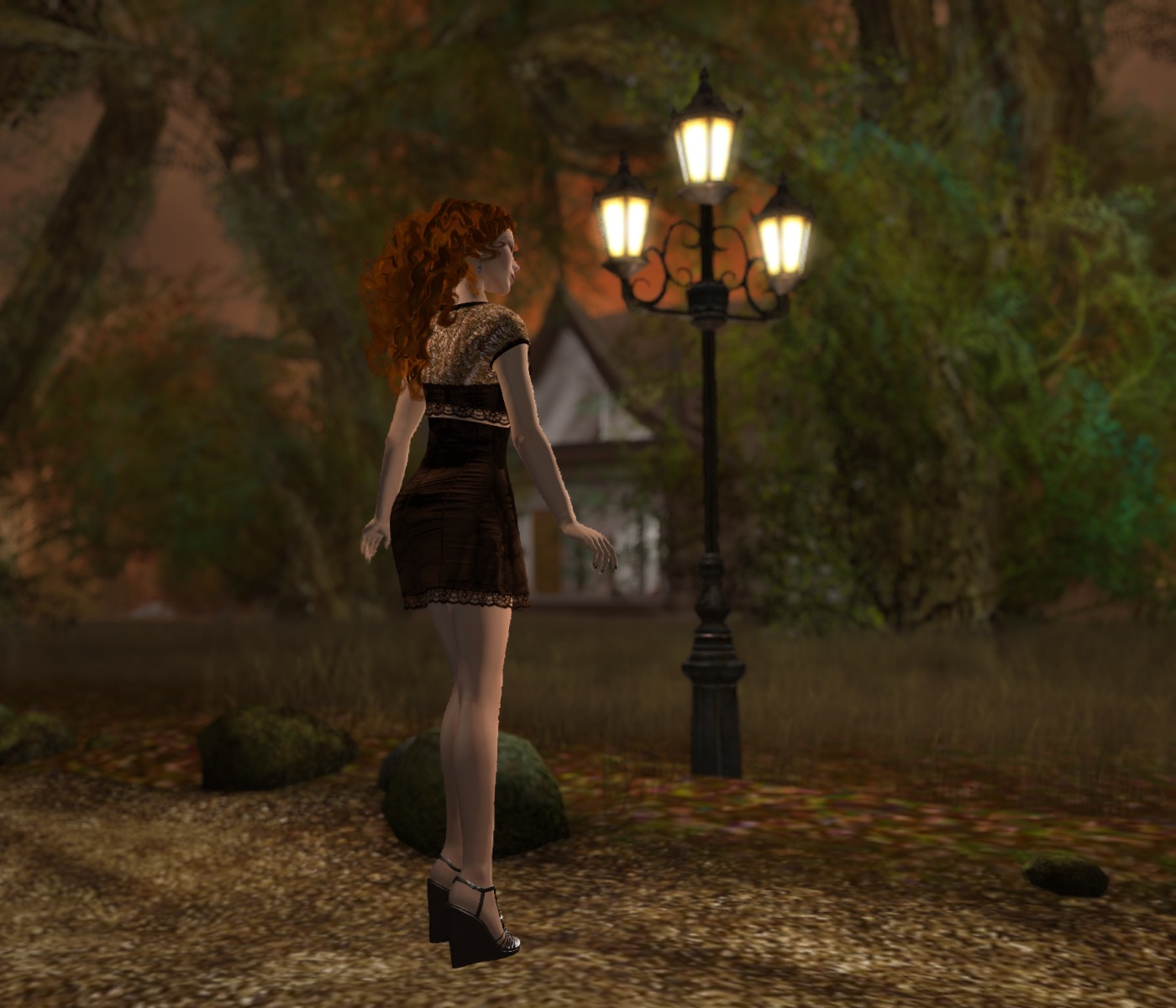 Feuilles necklace and earrings from EarthStones is a perfect golden complement to this lovely dress.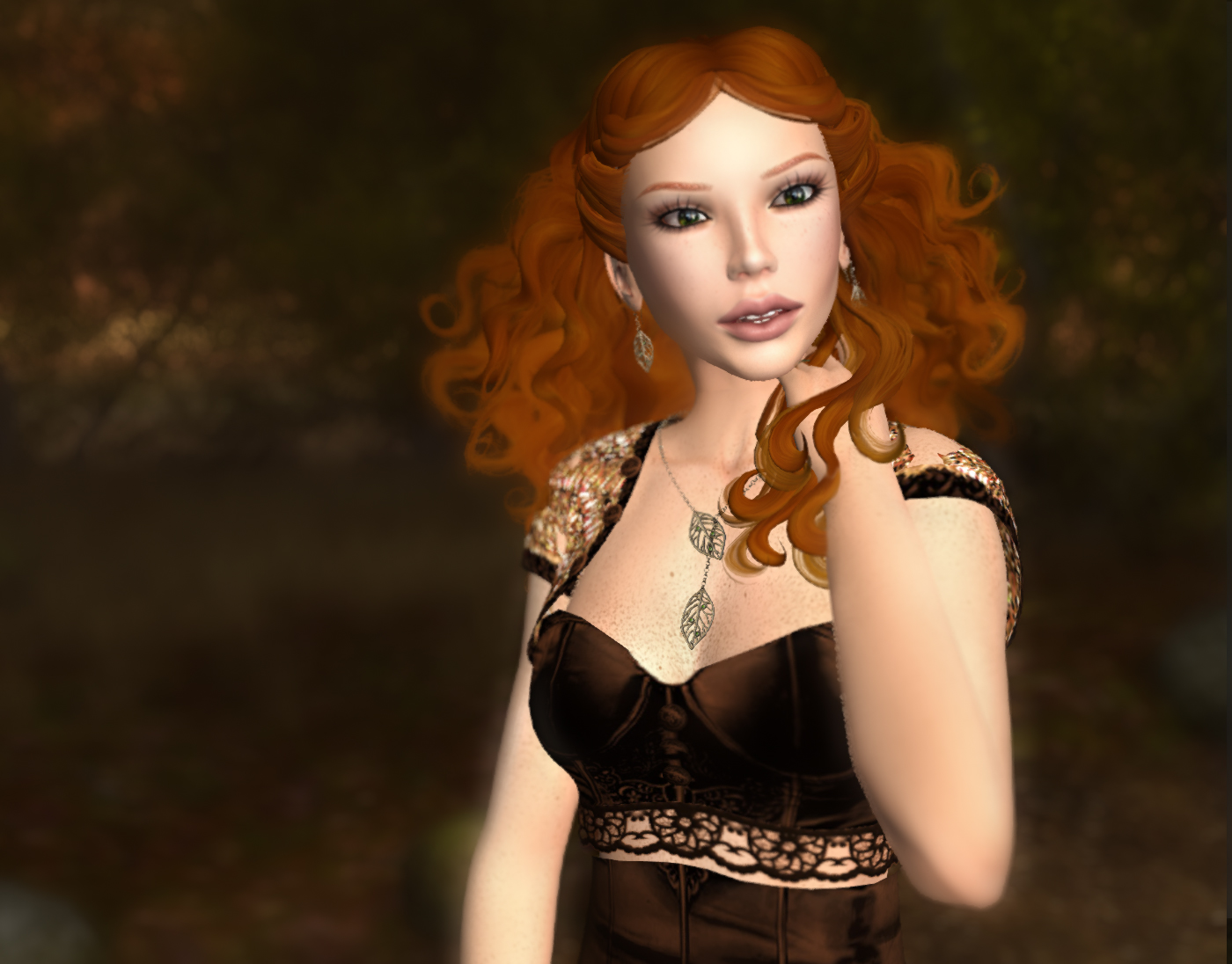 Paisley Daisy has long had some amazing designs, I'm so glad that they've been expanding into fitmesh.  I'm feeling almost ready for the leaves to fall from the trees!
Almost.
Mahalo!  A hui hou!