Applier clothing sometimes works brilliantly.  Case in point this body suit from Dark Salvation.
The detailing is excellent with the lace, busk, laces, and eyelets.  What a great job!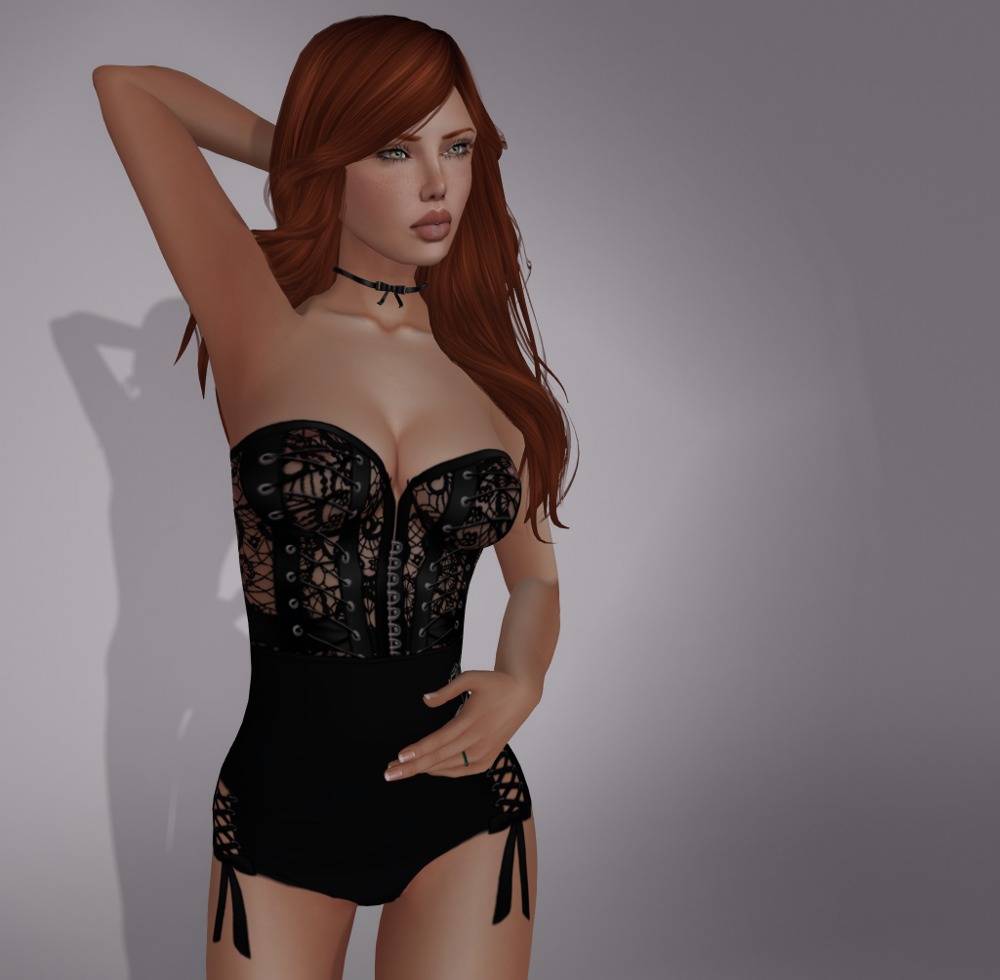 Let's not forget the back, with more superb detailing.  The outfit comes on system layers and includes a multi-body applier for Lara, Omega, Brazilia Doll, and Lola Tango.  The platform heels are included, and come in sizes for Slink, Belleza, and Maitreya.