Here's a group gift top from Scandalize.  It uses the same mesh as a previous GG, but as it's nice lace, I don't mind at all 🙂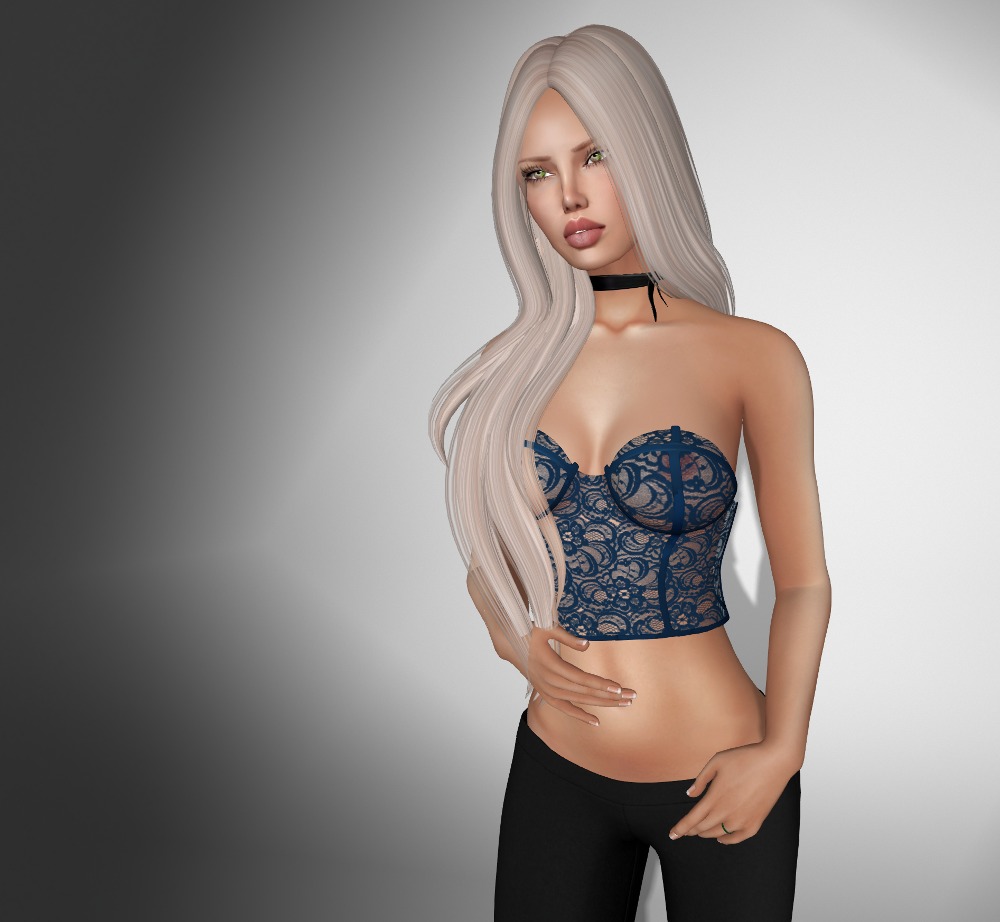 The top comes in sizes for Freya, Isis, Venus, Physique, Hourglass, and Lara.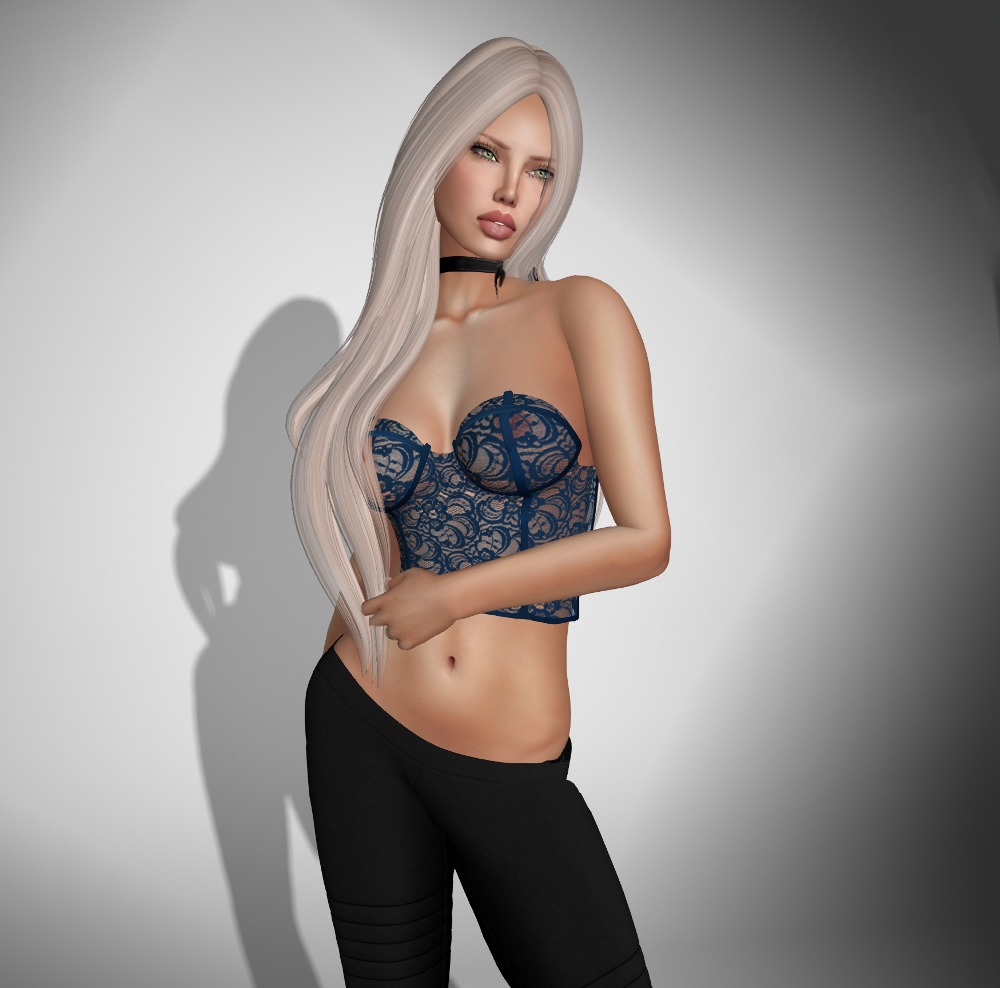 I paired it with a pair of black pants and a ribbon choker, and I think this color hairstyle works really well with this look.