The SL vampire culture is rather large.  While some people have a lot of fun with it, there can also be really irritating aspects of it for us non-vampires, in particular, Bloodlines.  For the uninitiated, the Bloodlines HUD lets you "bite" people with their consent.  Thank all the powers it asks you for permission!  Unless you're willing to become party to this thing, just ignore vampire bites (or better yet, ignore them and block the user).  Unsolicited vampire bites are a pain in the butt… umm neck.
Having said that, there are a lot of shops catering to not only the vampire culture, but to the Gothic theme in general.  One in particular is "The Little Bat".  I really like this store, they have quality things for sale and there is always something good on their Midnight Mania boards and group gifts.
While I'm certainly not involved in Bloodlines, it's fun to dress up for themed parties, and you can never have enough outfits (at least I can't lol).  You never know where you will be invited to next in SL, so it pays to be prepared 🙂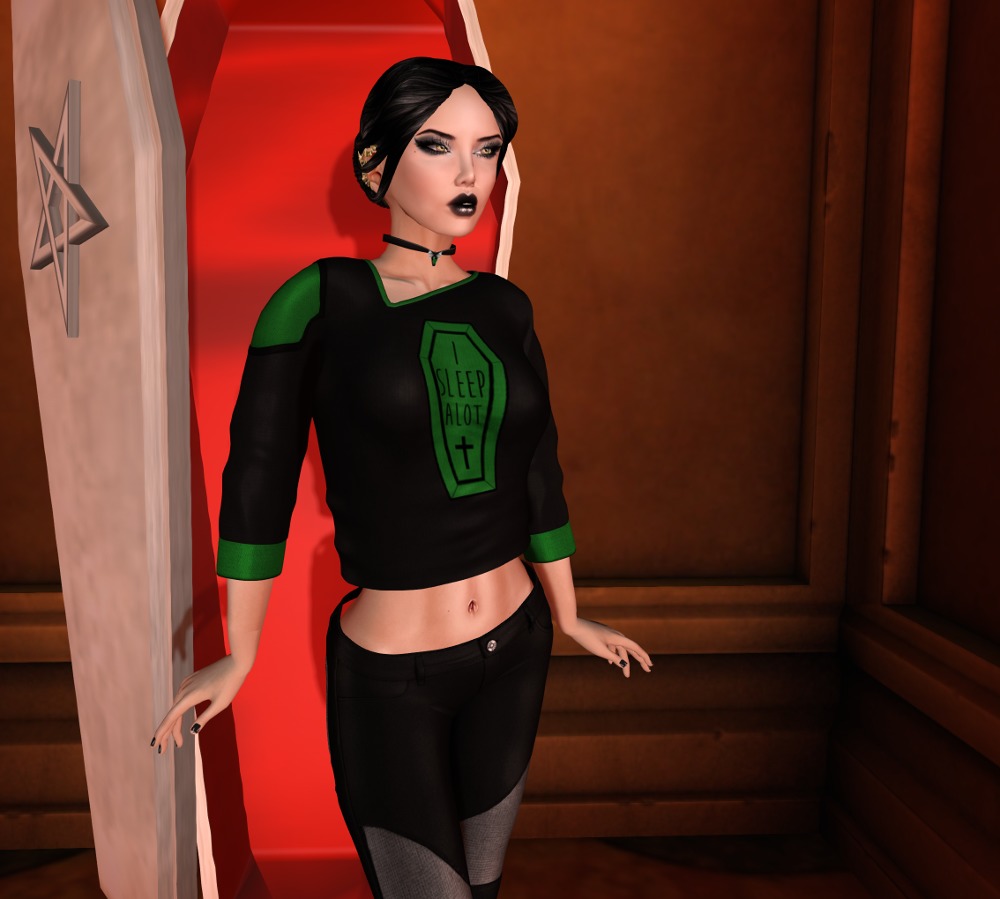 This outfit consists of the pants and the top in standard rigged mesh sizes.  It comes with a HUD that lets you set the color theme for each individually.  Also from TLB is the coffin choker I'm wearing, which also comes with a HUD to let you change the color of the coffin.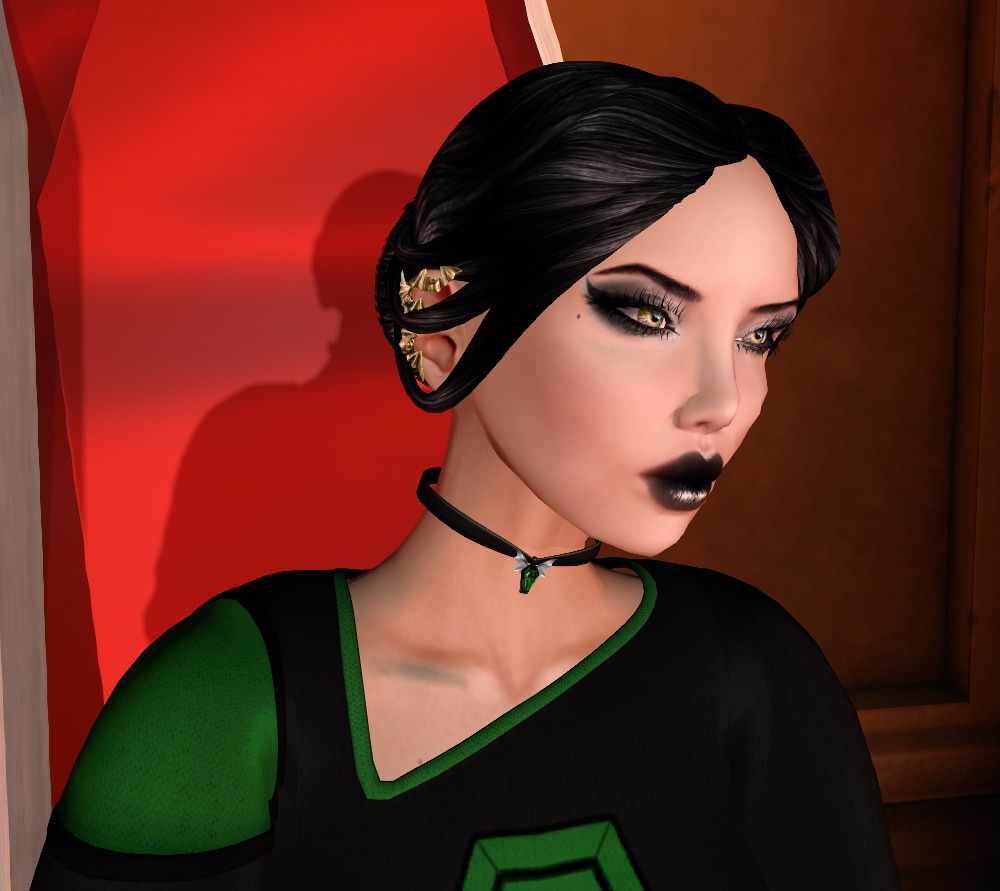 My hair was a Midnight Mania win, and my makeup and skin were collected over time as lucky letter wins and MM wins.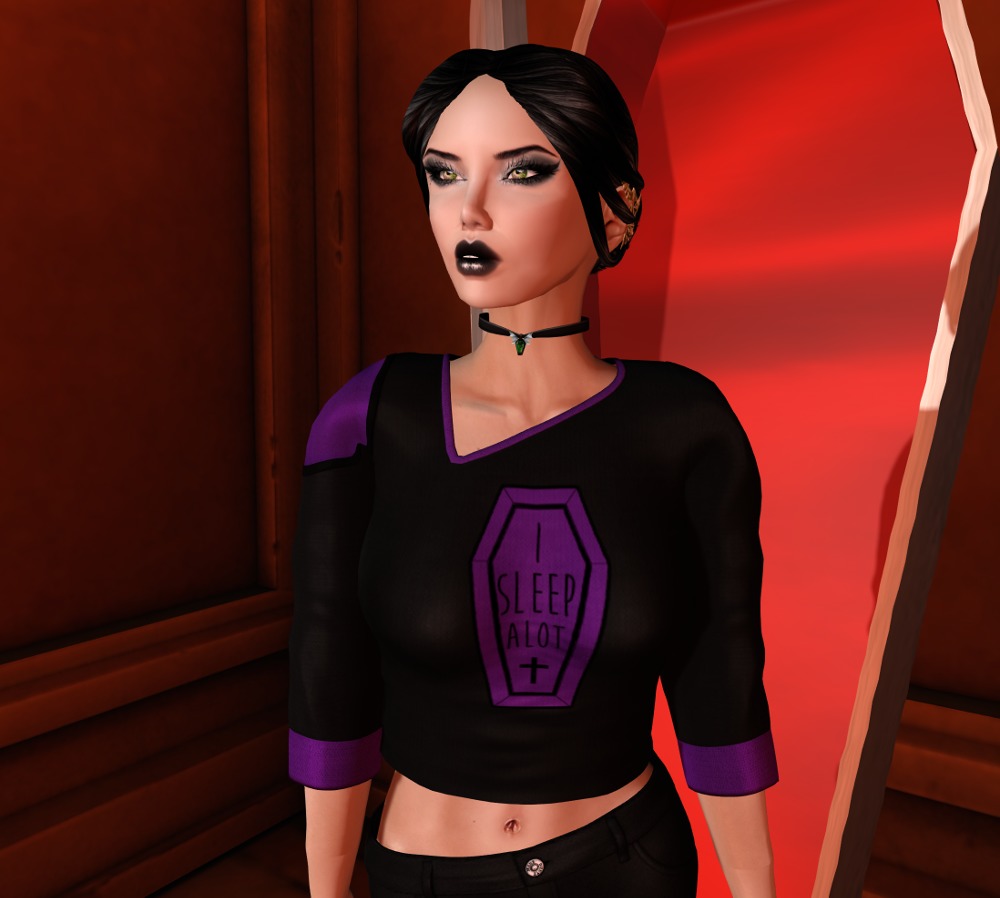 Having dissed Bloodlines at the start of this post, I used one of their sims as a setting for this photo shoot.  As I said, it can be a little bit of fun.  Just don't try and bite me 🙂