I'm not so sure what's so evil about this gorgeous little dress from Entice?  Fall is certainly just around the corner, and I think this is a wonderful design for the season.  I'm actually doing a Farewell Summer event at Eden on Saturday 2-4pm SLT, and the contest will be "Best in Summer Dress".  I was going to wear another dress, but I might just wear this instead now!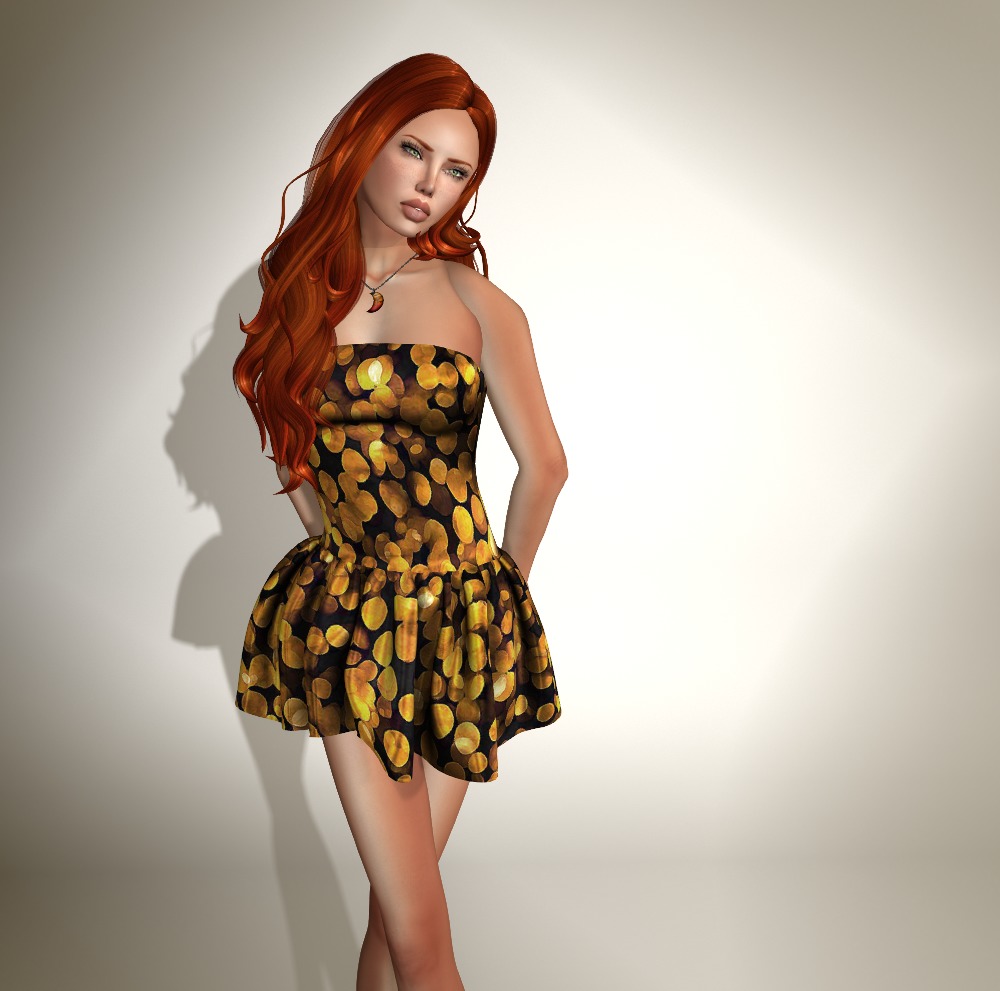 The dress is just standard size mesh, but it works perfectly on my Lara shape, even without an alpha.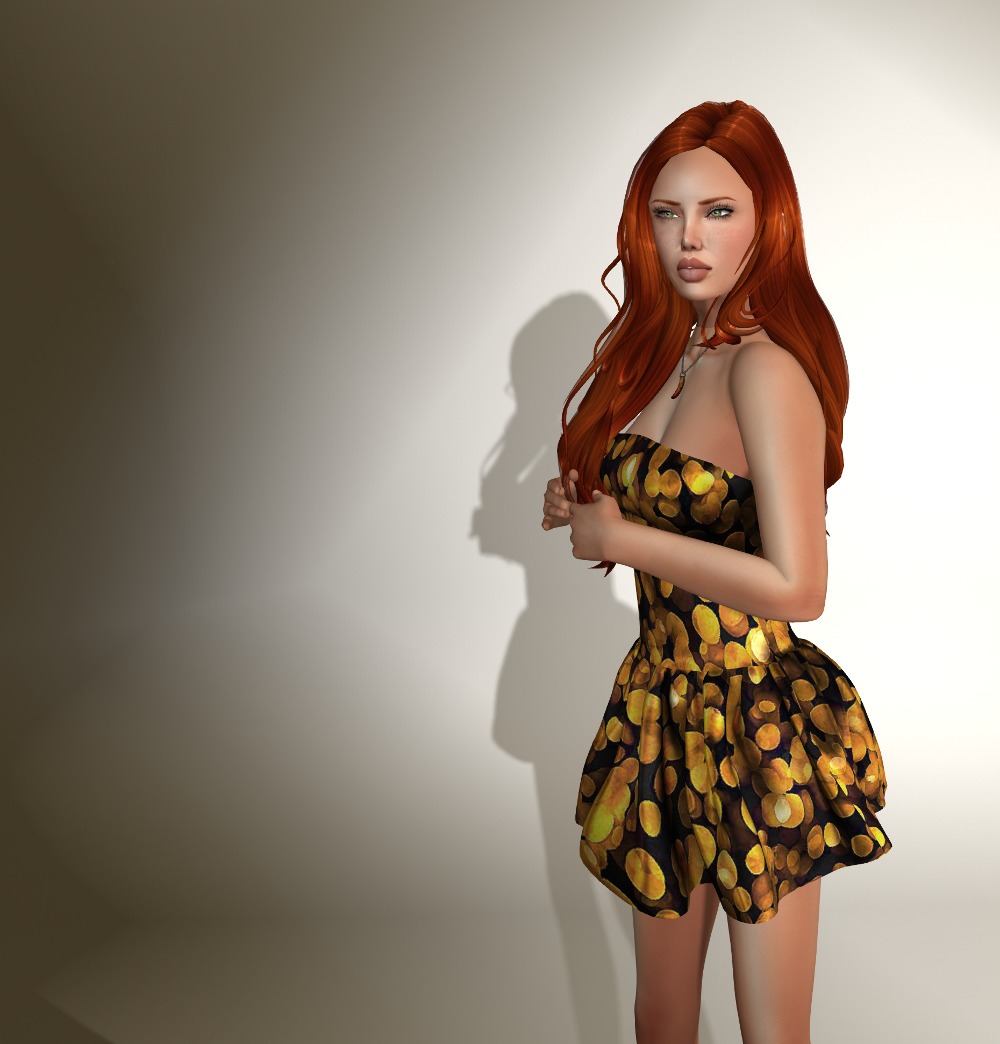 The dress also comes with a three texture HUD, and if you like, you can texture the top and skirt separately.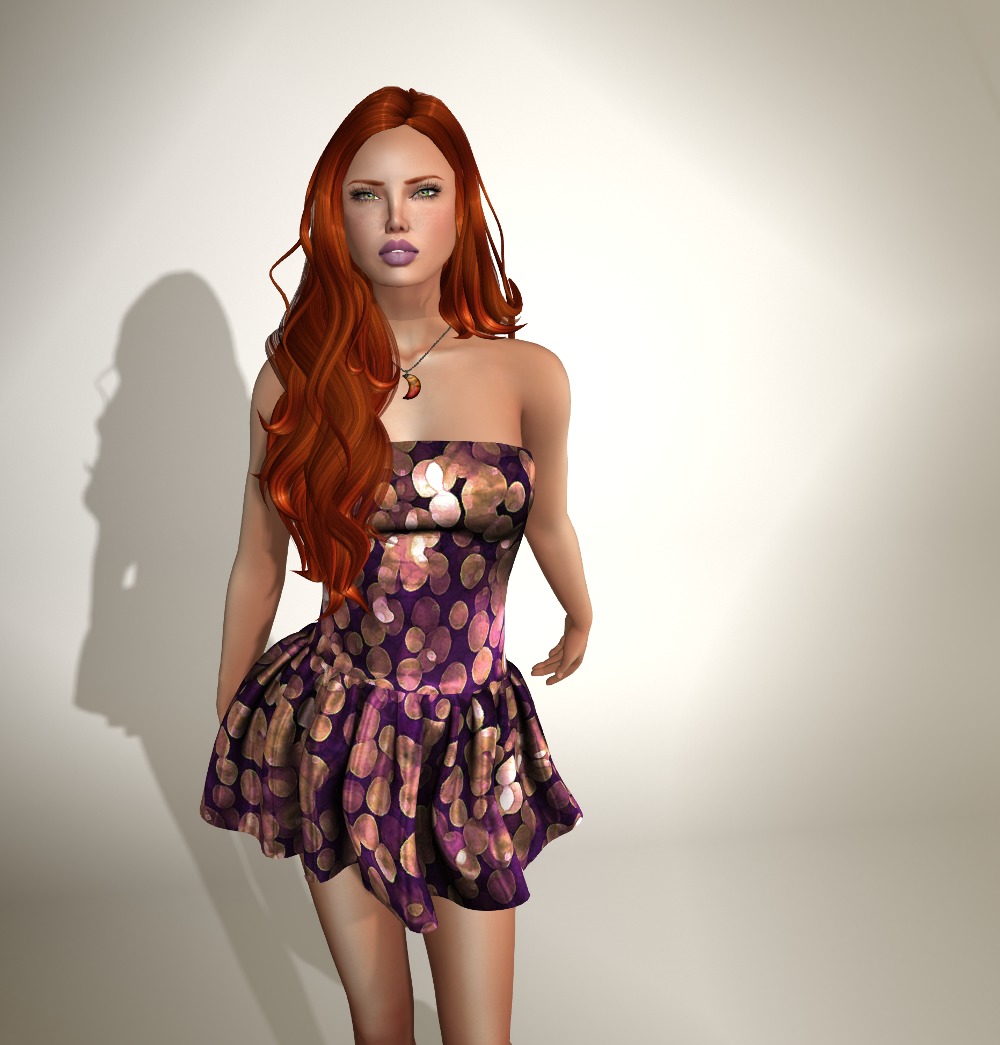 I like the fall colors in the first two pictures, but the purple is very nice too 🙂