This cute little dress (or top, it's short enough to wear over jeans) was a win from Albino Peacock's MM board the other day.  They make some lovely stuff, you should go and check them out!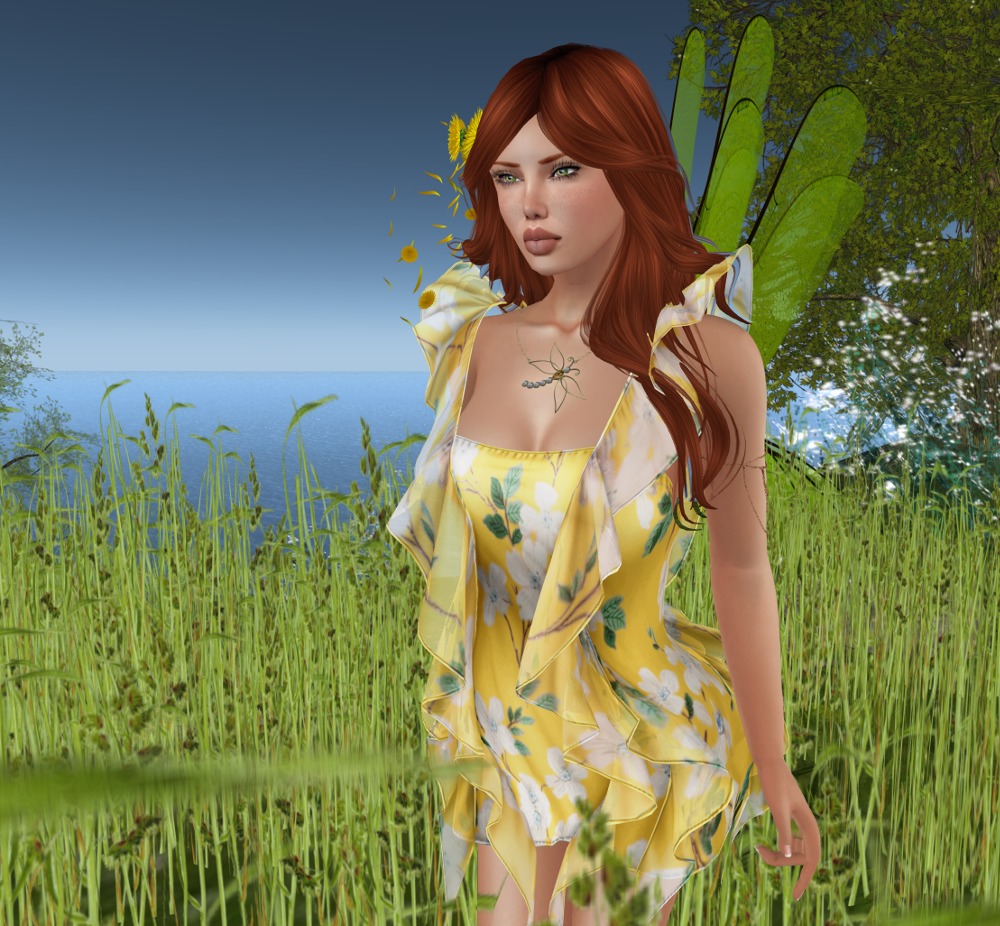 All the ruffles suggested putting a set of wings with this, so I did 🙂  The dress comes in standard sizes, plus fitmesh for Physique and Lara.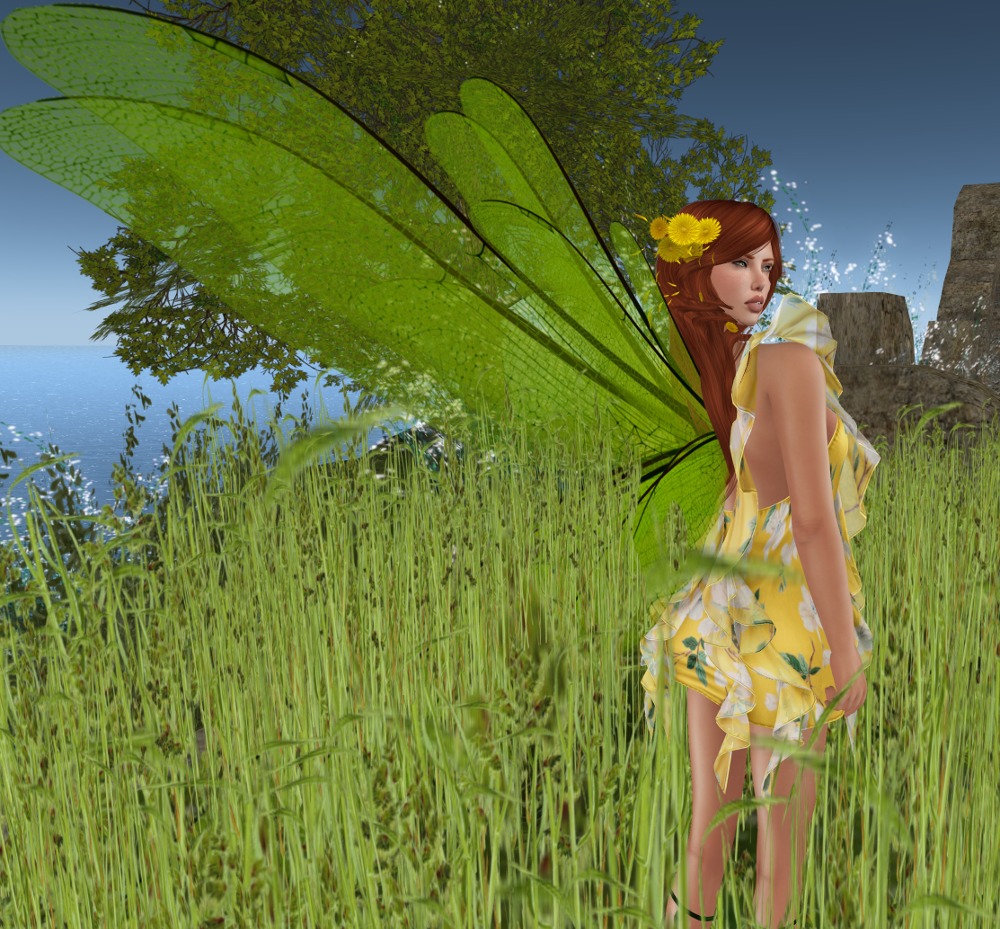 The semi-sheer ruffles are a lovely detail, and certainly make the dress!