When I was writing up my punk outfit, I looked at how old the skull earring were.  I was rather amazed to find I'd picked them up in 2014!  Time flies when you're having fun!  I thought it might be fun to do a post for the outfit I got them for 🙂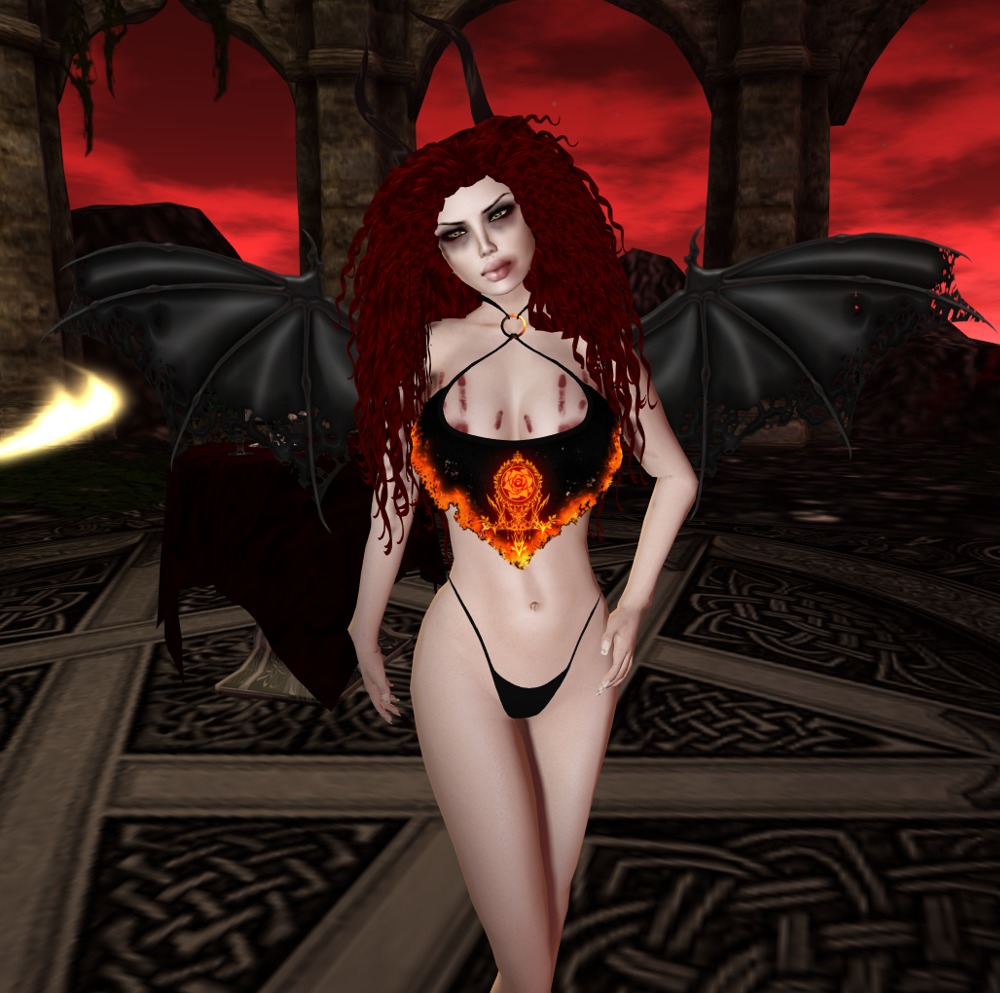 OMG, so this is way before Maitreya Lara or fitmesh were even available.  I'm wearing my system bod as the skin is only a system skin, so you for sure don't get a photo that includes my feet!
I think this was only about the second serious contest outfit I ever put together for Eden (the first was a dress for the spring queen contest.  I spent days dithering over spending L$100 on that at the time lol).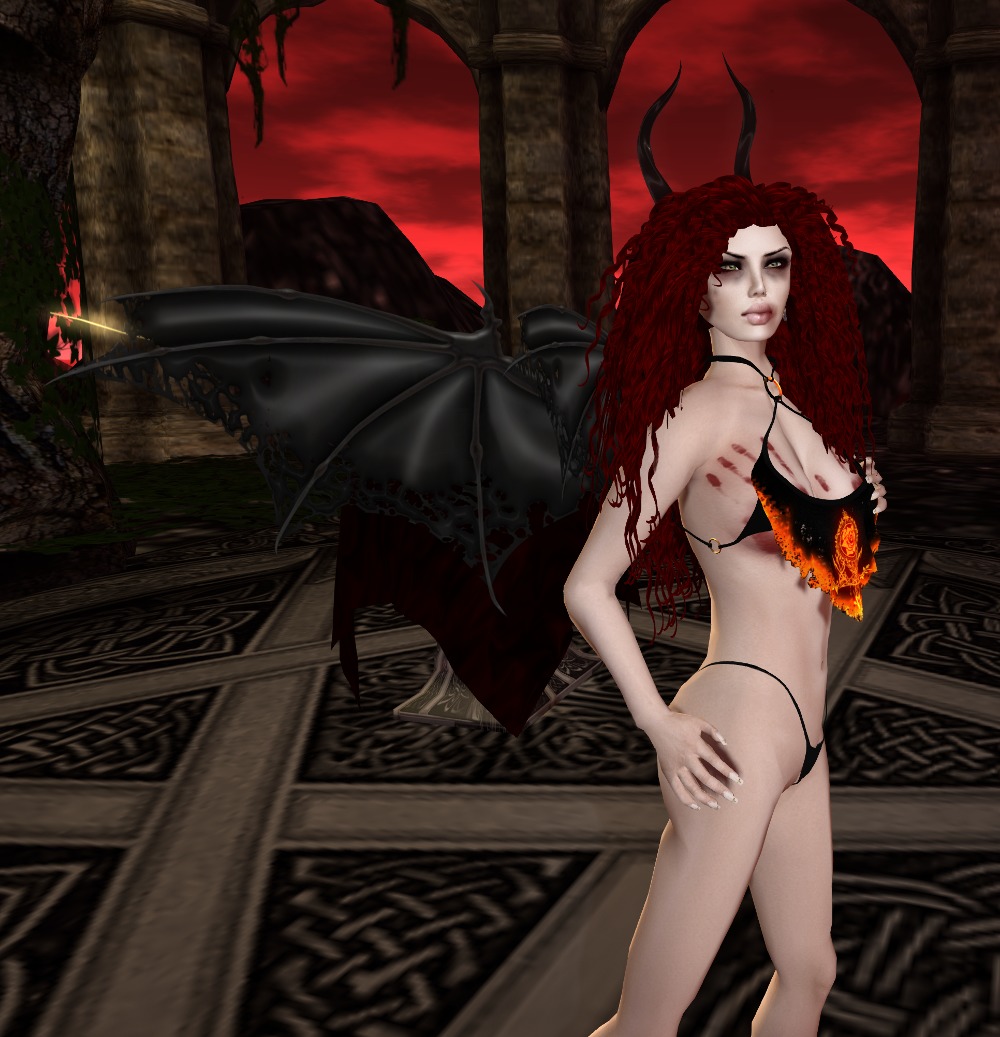 Before Bento wings were available, if asked, I would have told you that Material Squirrel were my fav maker of wings in SL.  Even today when you can get awesome wings like this, these still hold up, and one advantage they have is they are resizable, so fit a number of costumes.
In three short years, there have been so many innovations in SL.  Mesh bodies and heads, fitmesh clothing, Bento, and while mesh was around when I started, the experience that designers have acquired in the last couple of years have made so much more possible!  It's been an awesome ride so far, and I can't wait to see what happens next!