Sometimes you have to plan ahead for events.  On this coming Saturday, we have a "Best in Punk" contest at Eden.  I have a few goth outfits, but I really had nothing in punk.  So I mixed and matched and created something 🙂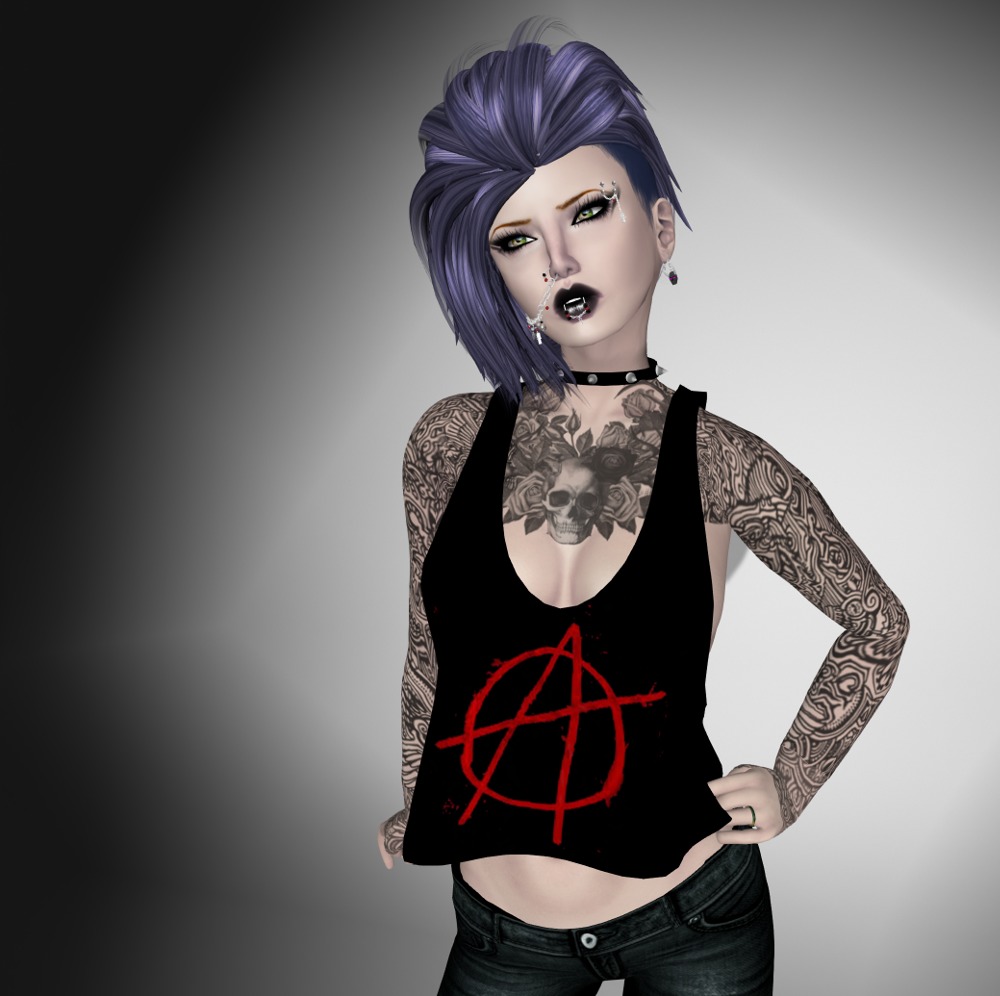 The bits and pieces in this outfit have been collected slowly over time.  I got the skin just two days ago when someone announced fantasy skins in the SLF&O group chat for the amazing price of L$1 each!  Wow!  And after finding jeans, boots, hair, tattoos, piercings, and makeup, I realized I had nothing that would suit for a top.  Fortunately I have a few full perm mesh things.  I bought this full perm tank top to make a free group gift for all our wonderful members at Eden.  I've also made a copy for the staff there, with "Angel" on the back, and one for the boss with "Virgin" on the back (she asked me to make it, honest lol).  So with this kit in hand and a little bit of work in Gimp, a new top is born!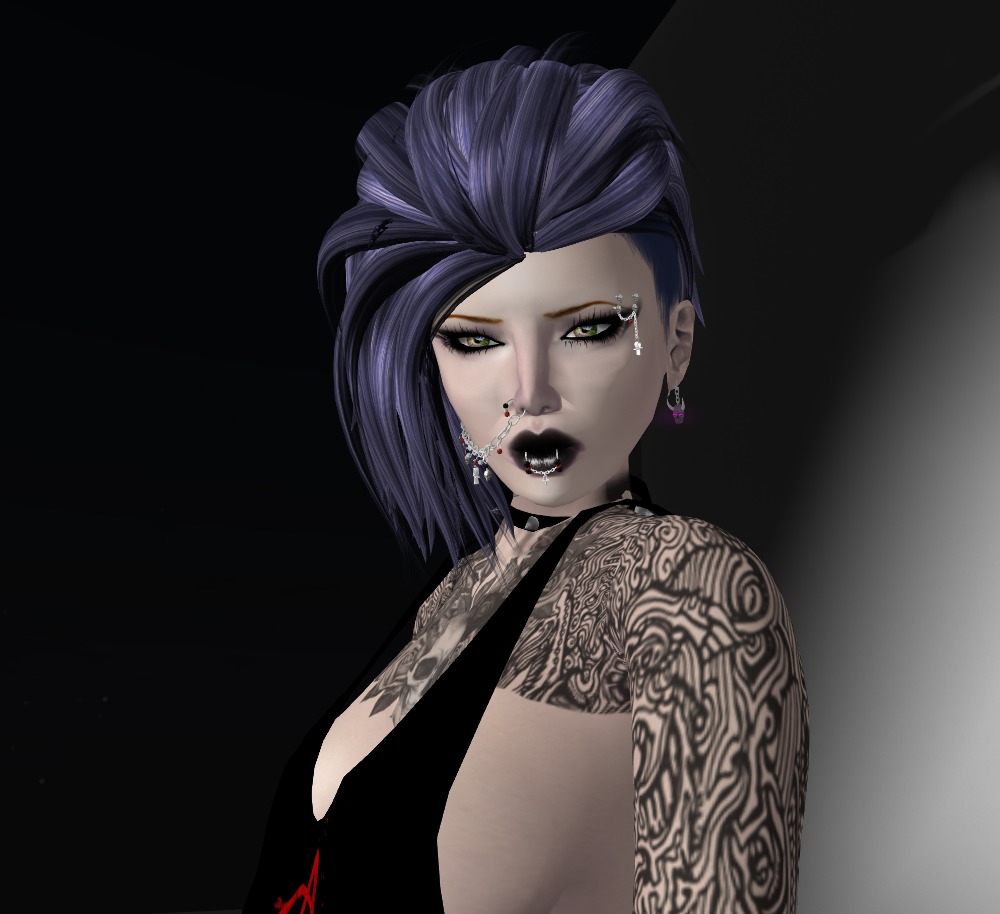 The oldest part of this outfit is the little skull earring with glowy eyes I got way back in 2014 just after I started SL!