Hello lovelies, today I'm in a little bit of a rush, but I did want to show you this applier lingerie from Lo's Inspiration that was on one of their Midnight Mania boards yesterday.  Lo's has some nice things and they are always worth going and having a look at sometime during the day.  You might get lucky and find a nice mesh dress or even mesh undies on one of the boards, or more usually, as in this case, appliers.  There is no group required for most of their boards and lucky chairs!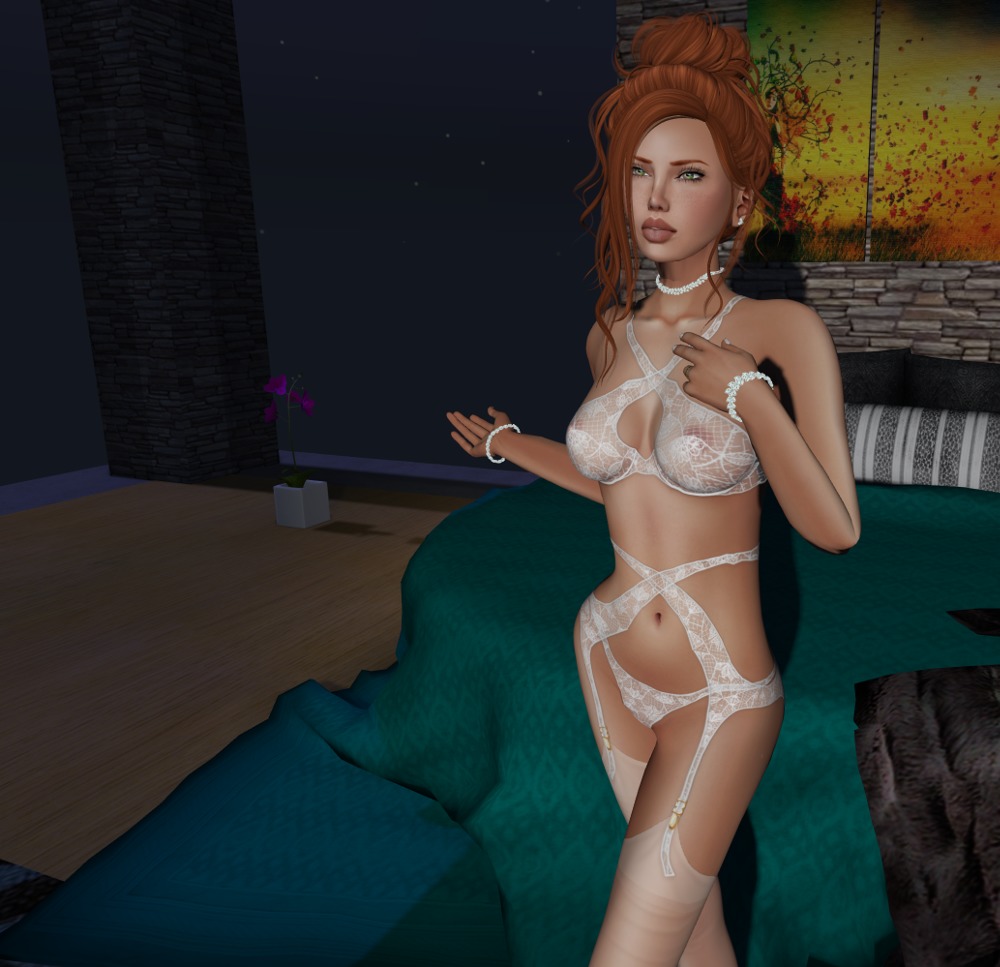 The lingerie comes in system layers and appliers for Slink in one applier, and Omega, Lara, and Belleza in a multi applier.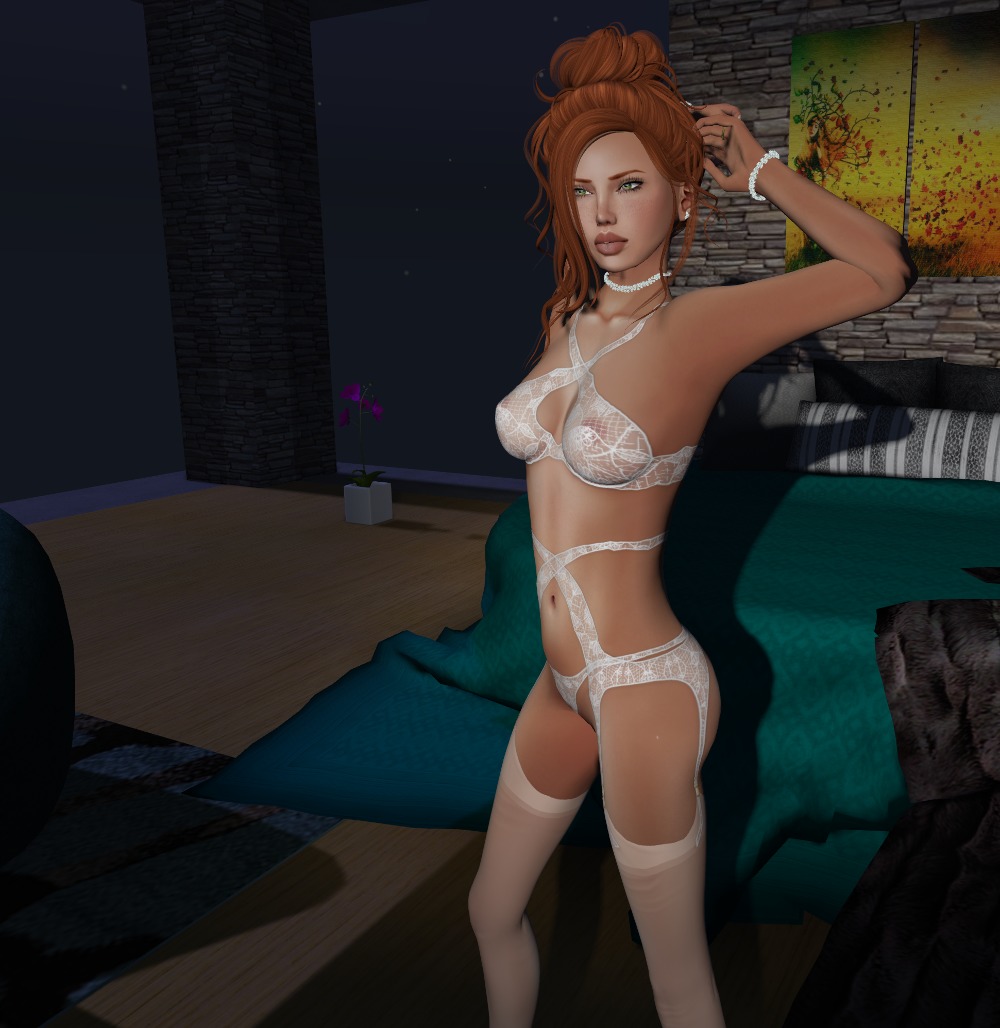 I'm wearing my diamonds again too, because I love them 🙂  They're great for photos but must be used sparingly if you're walking around.  With all five pieces on, my complexity is over 250,000!