The Coven is a new event in SL featuring all things witch and magic related.  This month, they are running a special Lunar Festival, with the emphasis being on the moon.  Here are are two of the gifts available if your join their FREE group.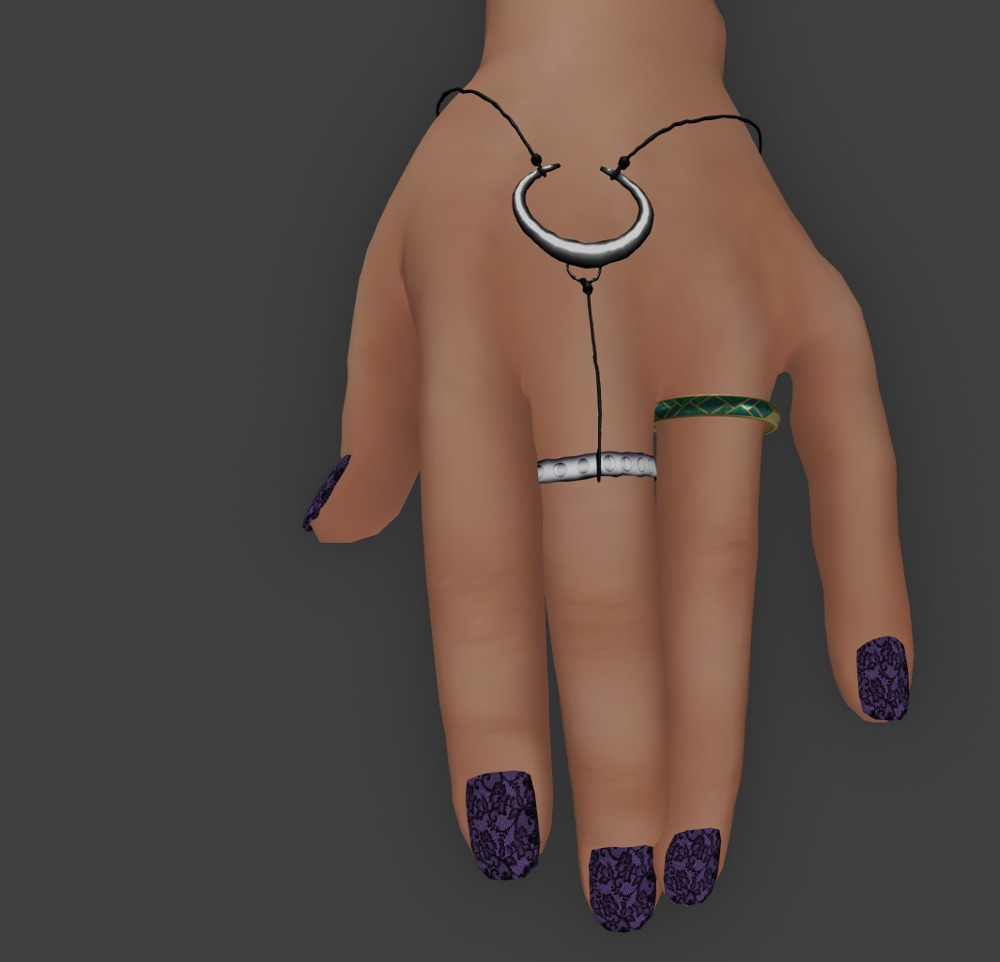 The hand bracelet is rigged for Bento (and I have trouble believing the creator's claim that she did it by eye and it was her first rigging exercise!  It works perfectly on Slink Dynamics).  It comes in versions for Slink, Maitreya, and Vesta.
The nail are is in an Omega applier, and this is one of three gothic themed styles available in the applier.
Nice work!
Jewelry: Bento Hand Bracelet by Valika Rituals
Nail Art: Goth Gurl by Misschevious (only available at the event!)
Wedding band: Our Ring by Aeon (it's ours, you can't have a copy sorry)
Hand: Slink Dynamic
Event location: The Coven Event