I love exploring in SL.  Although Aeon is far better at me at getting out to take photos, I do have a list of places that I've come across over the years which make for really good settings.  When I have the time, I do try to get out.  Honestly 🙂
Anduril has been on my list for a while although I don't think I've taken any pics  there before.  It's mostly urban with a little bit of a 50's feel, perfect for sitting out on the stoop on a hot summer's evening…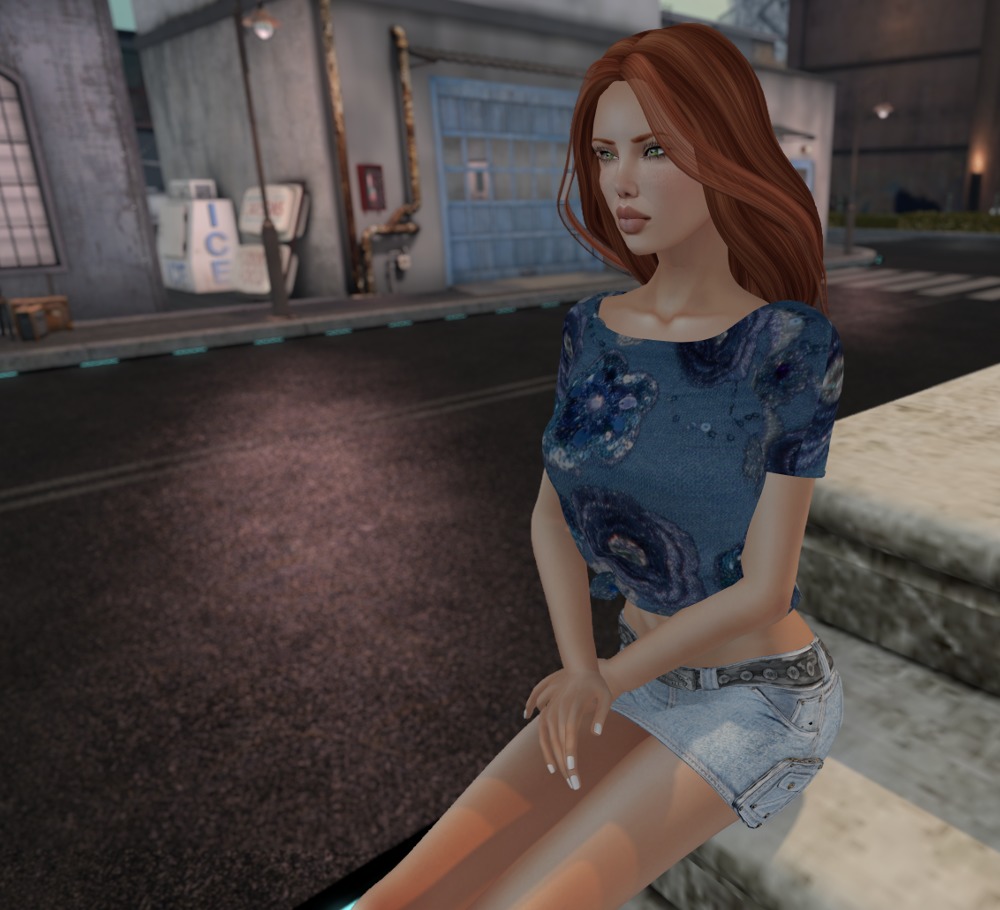 …but just around the corner you find beautiful little niches of greenery and parks.  It's certainly worth a visit!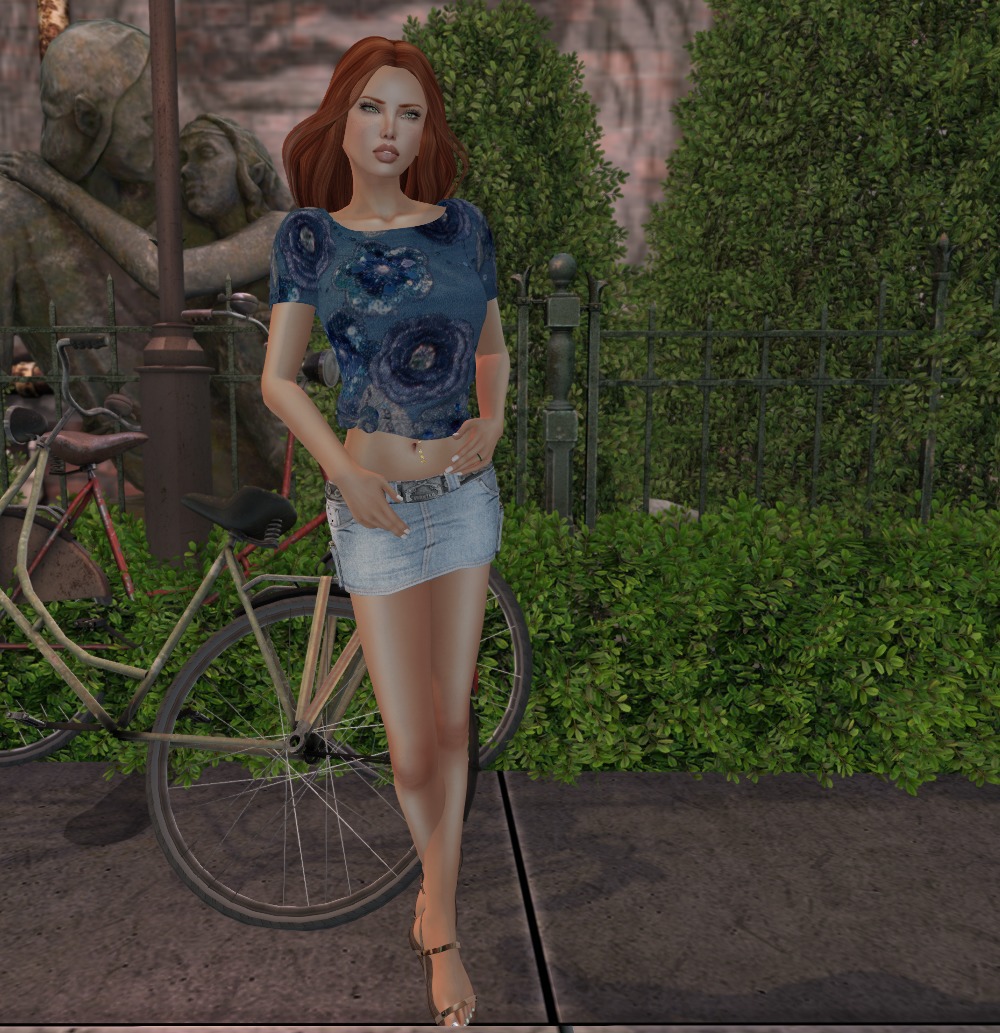 My jean miniskirt and sandals are gifts from Redeux.  The mini skirt comes with regular mesh sizes plus fitmesh for Lara, Hourglass, and Physique.  It has a HUD to change the color of the belt.  The sandals are in sizes for both Slink and Maitreya flats.
My top was a Mother's Day gift from memory, and is in sizes for Lara, Hourglass, Physique, and Belleza.  It has a rather cool HUD with eight colors, but you can tint it with a color picker in the HUD!  Great idea!