I've been wanting to share this little outfit with you for ages now, and I've finally got the perfect excuse.  My lovely Blue gave me a gift certificate to Blueberry ages ago for my birthday and these were two little pieces that I fell in love with.  Britan is a beautiful little denim mini, and Koko is the fun half-cropped top!  Both items are sold single-colour, but come in rigged mesh and mesh-body-fitmesh sizes.  Britan has a little HUD that allows you to change the belt colour, rivet/metal texture, and panty colour — or just do away with the panties in the first place.  Koko comes in two variants for each colour — with and without the printed pattern.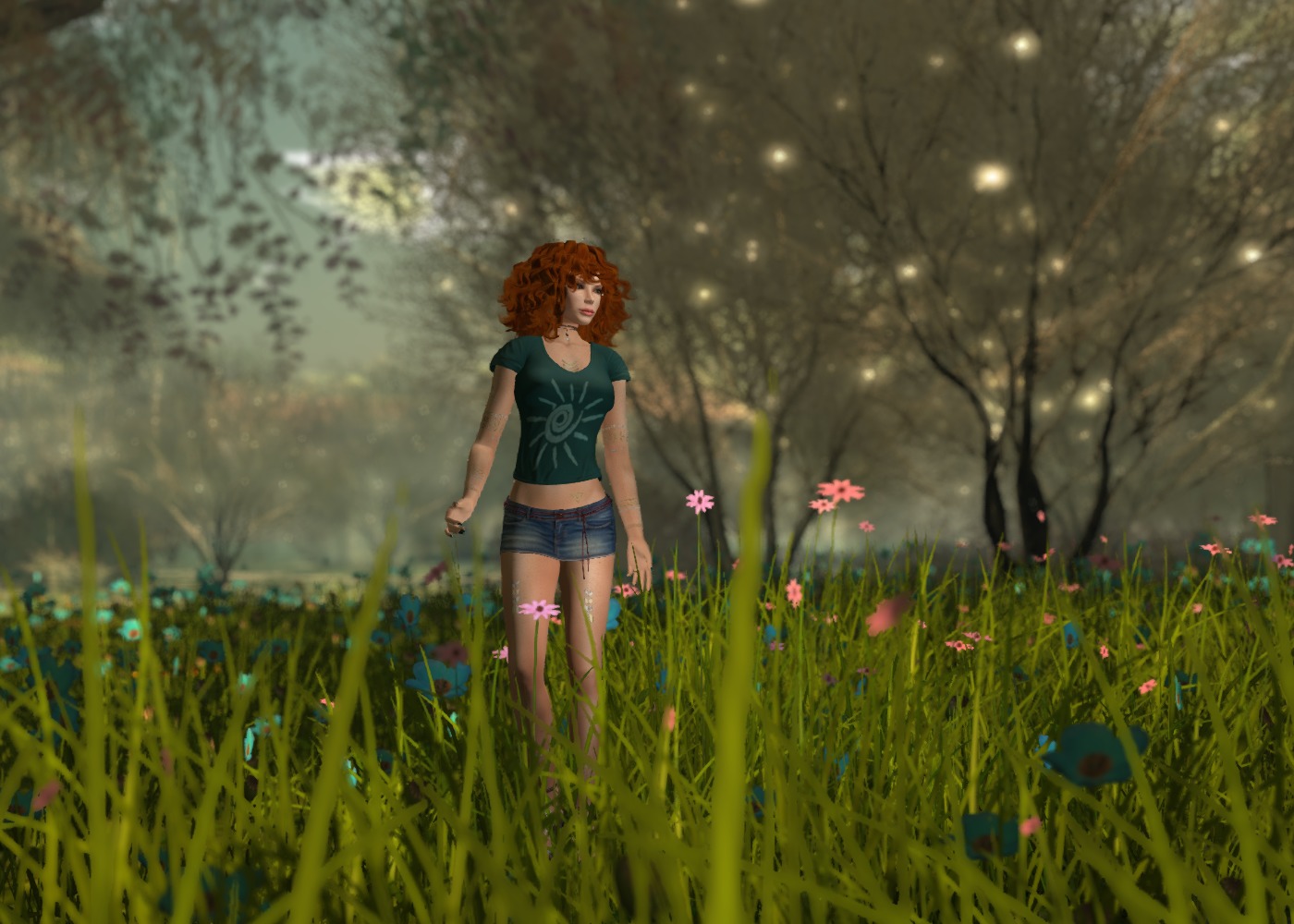 I really am excited to share these foil freckles with you from Alaska Metro.  Alaska is rolling out a new free-join group — Alaskametro<3 loves, and the foil freckles are your gift for joining up.  They come both in Omega appliers and standard tattoo layers in six different lovely shades.  I'm in love!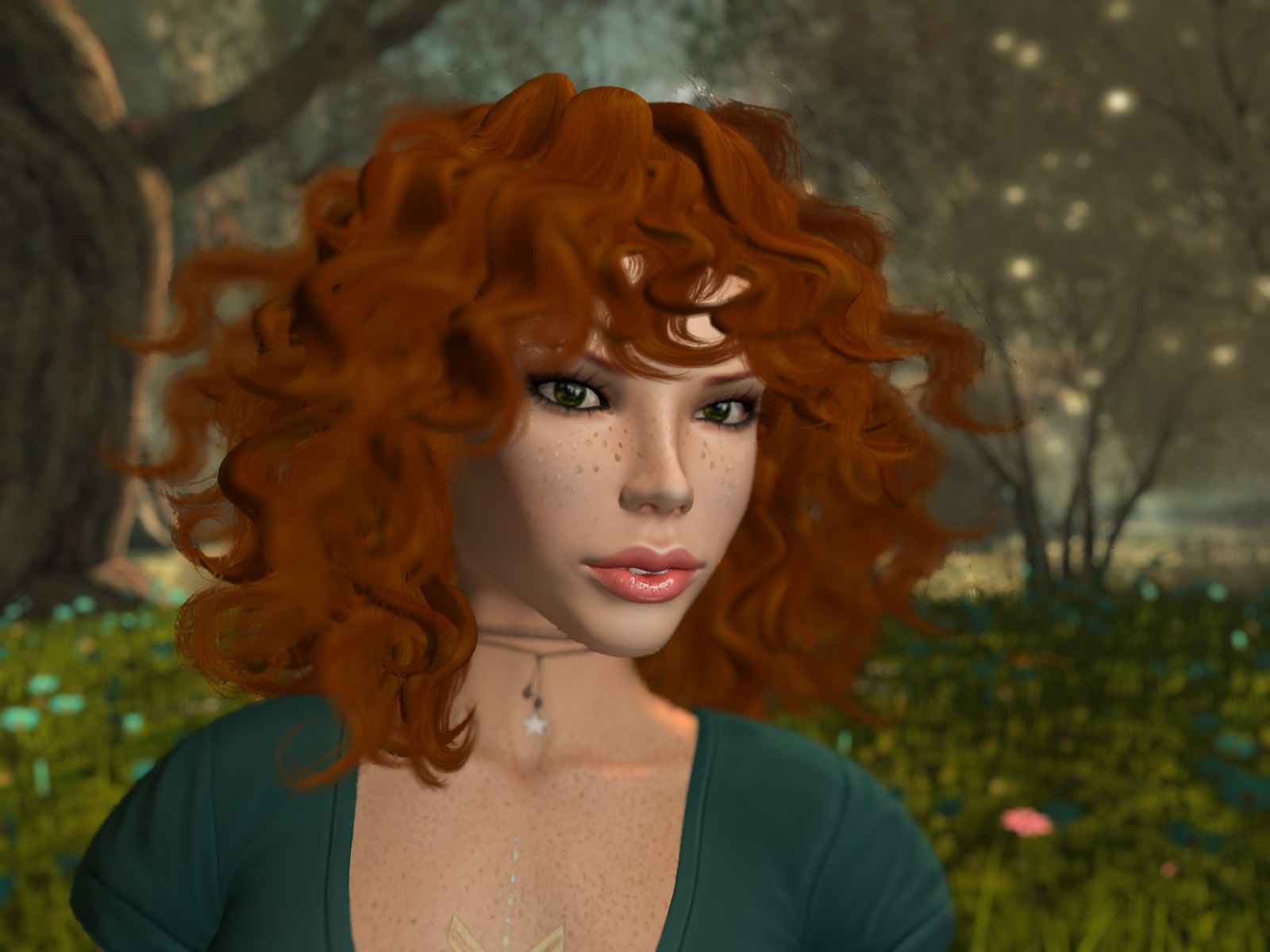 Your look is out there just waiting for you to find it.  Thank you, Blue my love, for helping me find my way every day.  ♥♥♥
Mahalo!  A hui hou!