I like one piece swimsuits more than I like bikinis, and as we had a beach party at Eden yesterday, and I'd worn nearly every swimsuit I own to one event there or another, I went shopping.  I was looking for something in white with laced sides as that look is really in at the moment.  But after a while looking (and trying three demos) I couldn't find anything I was happy with.  So I broadened my search and found this suit!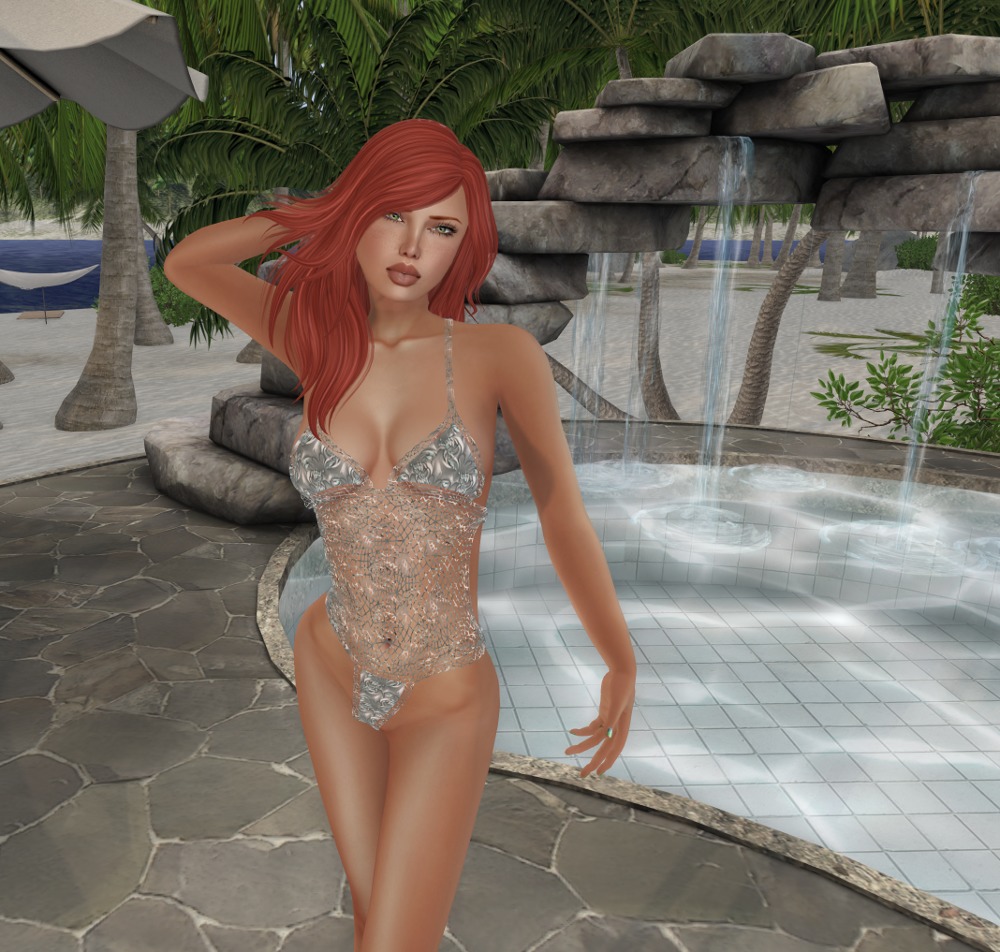 It's fitmesh specific to Maitreya Lara only, and comes in six different soft colors.  And oh my, does it glitter when you move!
Scarily, there was no demo or comments on the marketplace page so I bought it with my fingers crossed, but I'm here to tell you that the fit is pretty near perfect, with just one alpha section needed.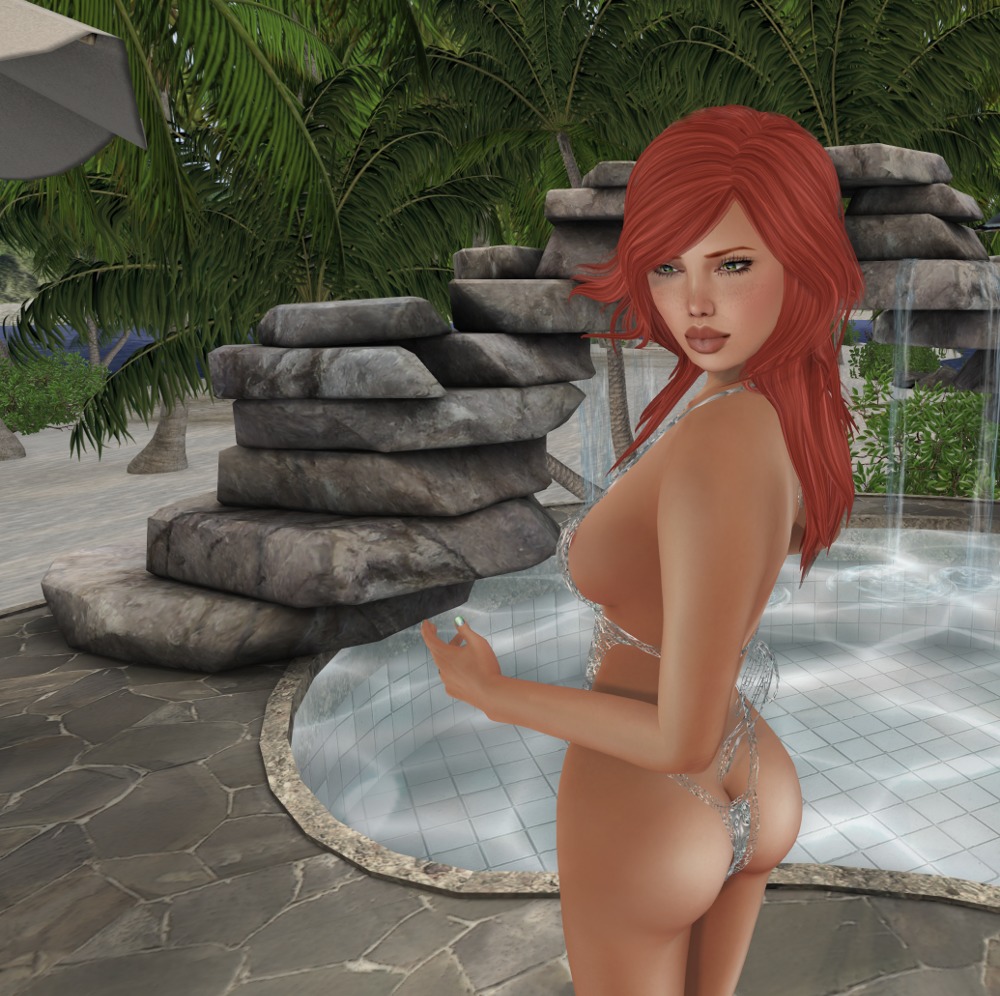 Aeon said "OMG you're going to have some funny tan lines!"  Pffft 🙂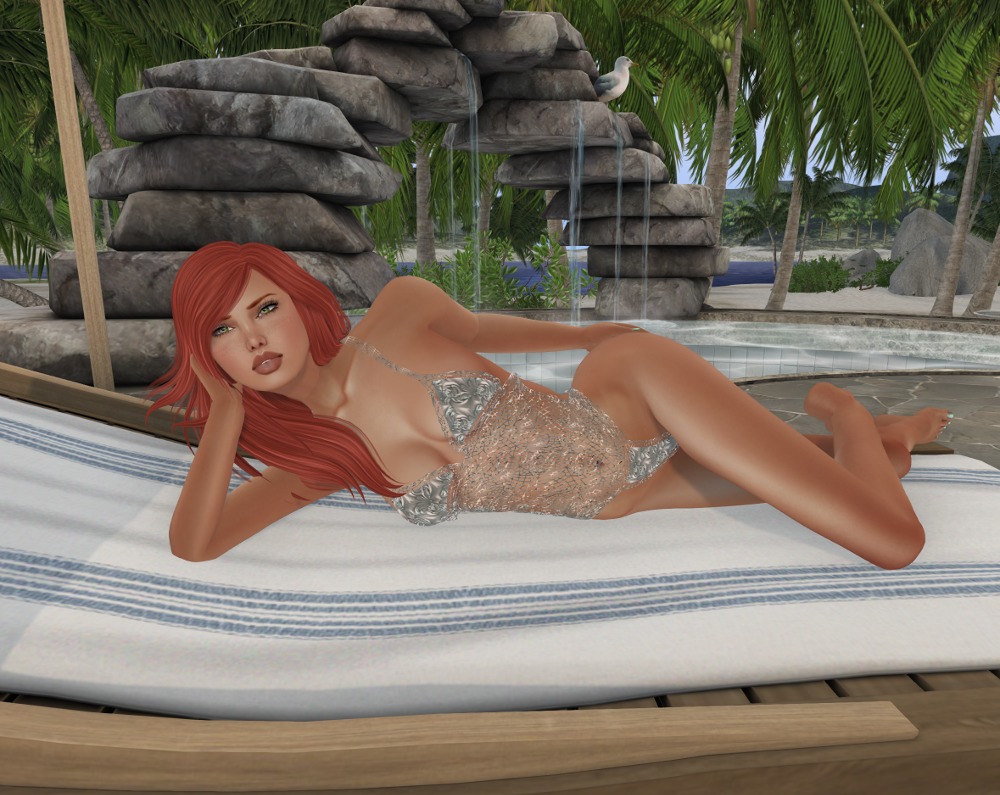 Here's a closeup of the ties at the back so you can see just how much trouble the designer went to.  It's an awesomely eye-catching outfit if you have Lara, and I'll certainly be wearing it to a few more beaches soon!