Night,
dark, soft, alluring,
spinner of dreams I want to be lost in,
is a kindhearted courtesan,
who never demanded anything
for all her loving, that to me
was like a swim in the pool
of "Ananda" I was searching for.
I climbed her door steps
with the silent footfalls of a cat,
all these years for solace,
when the fair lass ,
regaled by my songs evening after evening,
scoffed and taunted,
when I fell wounded
in duels of life, I was forced to fight
to keep my honor intact.
Once,
seeing me left in the lurch,
blood soaked and badly wounded
she led my tired legs
to her house of magic and secret treasure hunts,
blessed me with oblivion, till I woke up.
Her mansion became
arena of silent dances of wounded memories,
till sun appeared above misty mountains
cheering me up with new promises,
but my thoughts never left her.
I spent my darkest hours
in her house,
thrilled by dreams she induced,
in which under moonbeams
princesses gathered,
bubbling fine wine brimmed
in sparkling glasses,
I felt the most loved man
within her tender arms.
I would wait for the night, my sullied lover,
to arrive with her hands of breeze,
to tousle my hair and caress my face.
Night  took away my pains,
her lasciviousness is the only drink,
that makes me ask for more.
She is not only mine,
as a courtesan, she needs to entertain
whoever seeks her,
But when I am with her,
she is all mine.
(Night is a Kind Hearted Courtesan, by K. Balachandran)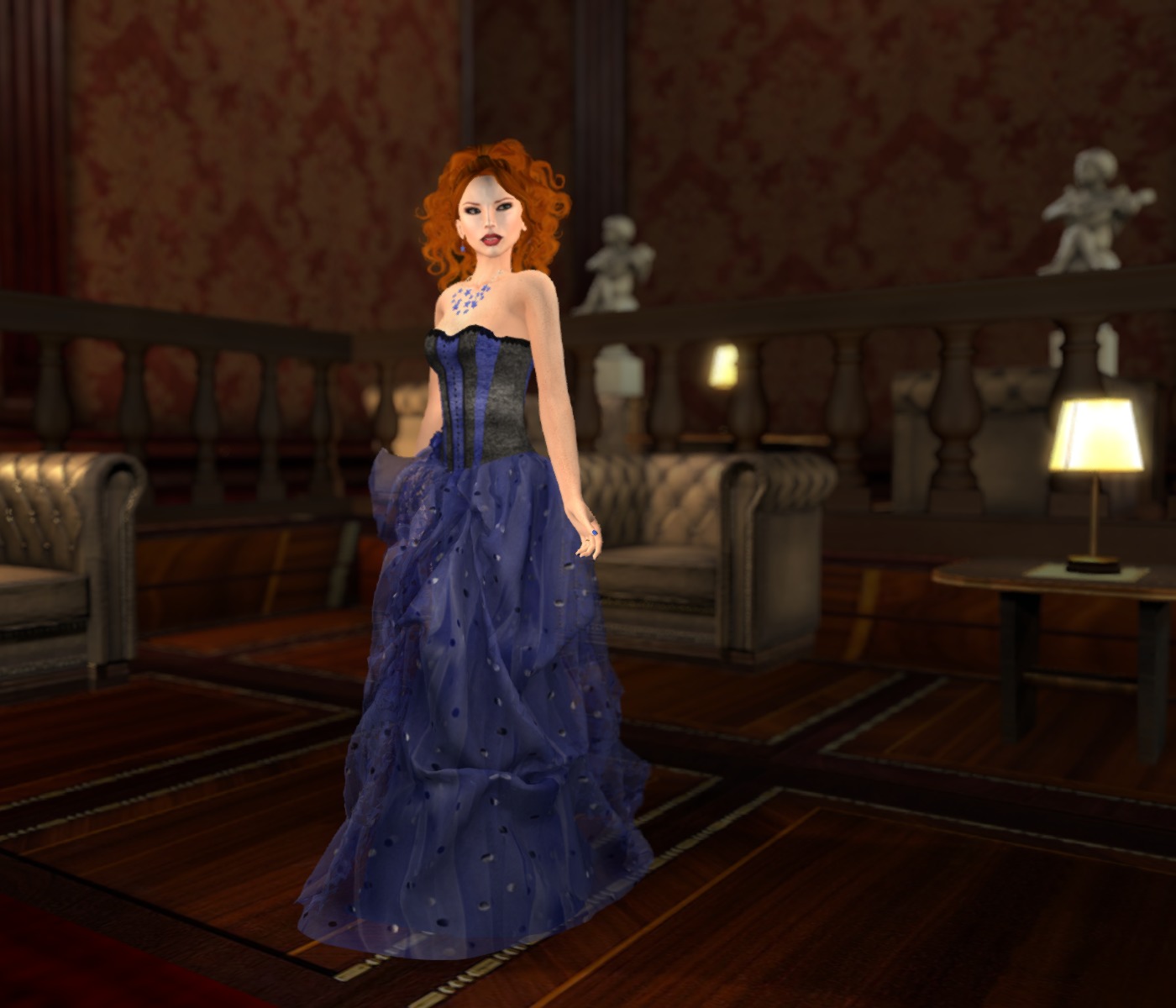 Solas and Bee at Silvan Moon Designs have a beautiful new gown for you at The Secret Affair.  The Courtesan is a two-piece mesh gown (gown and overskirt) available in four different lovely colour combinations for SLink and Maitreya bodies.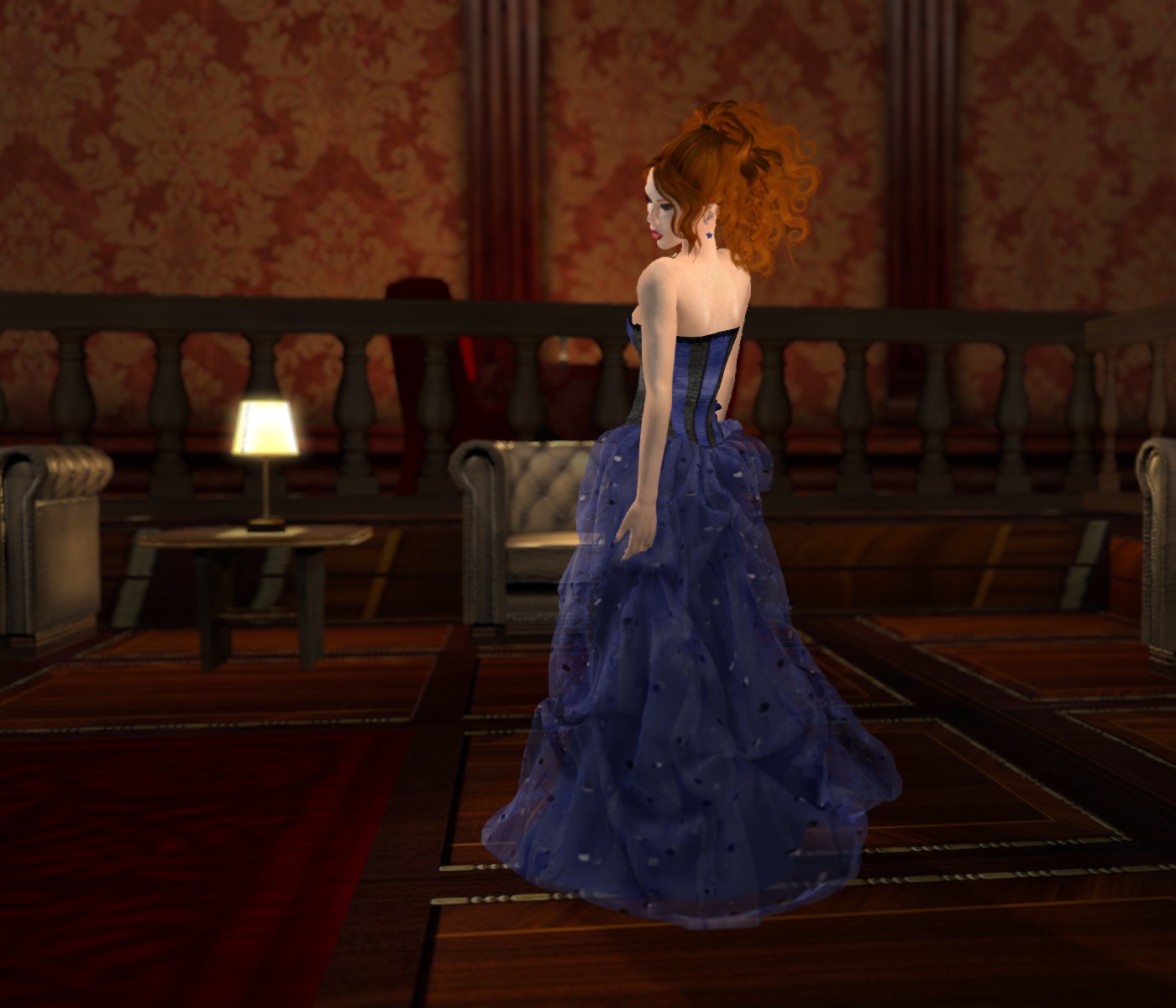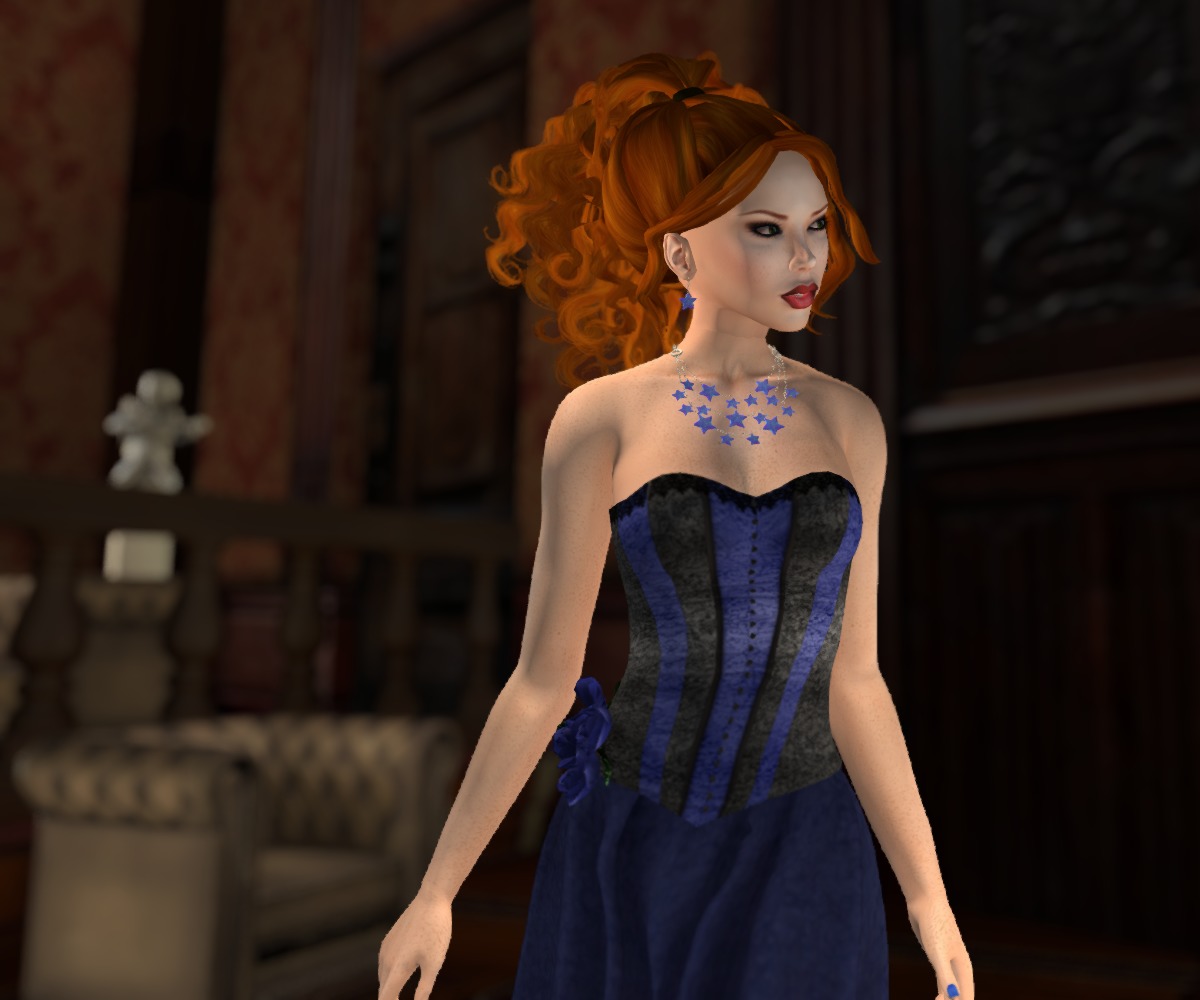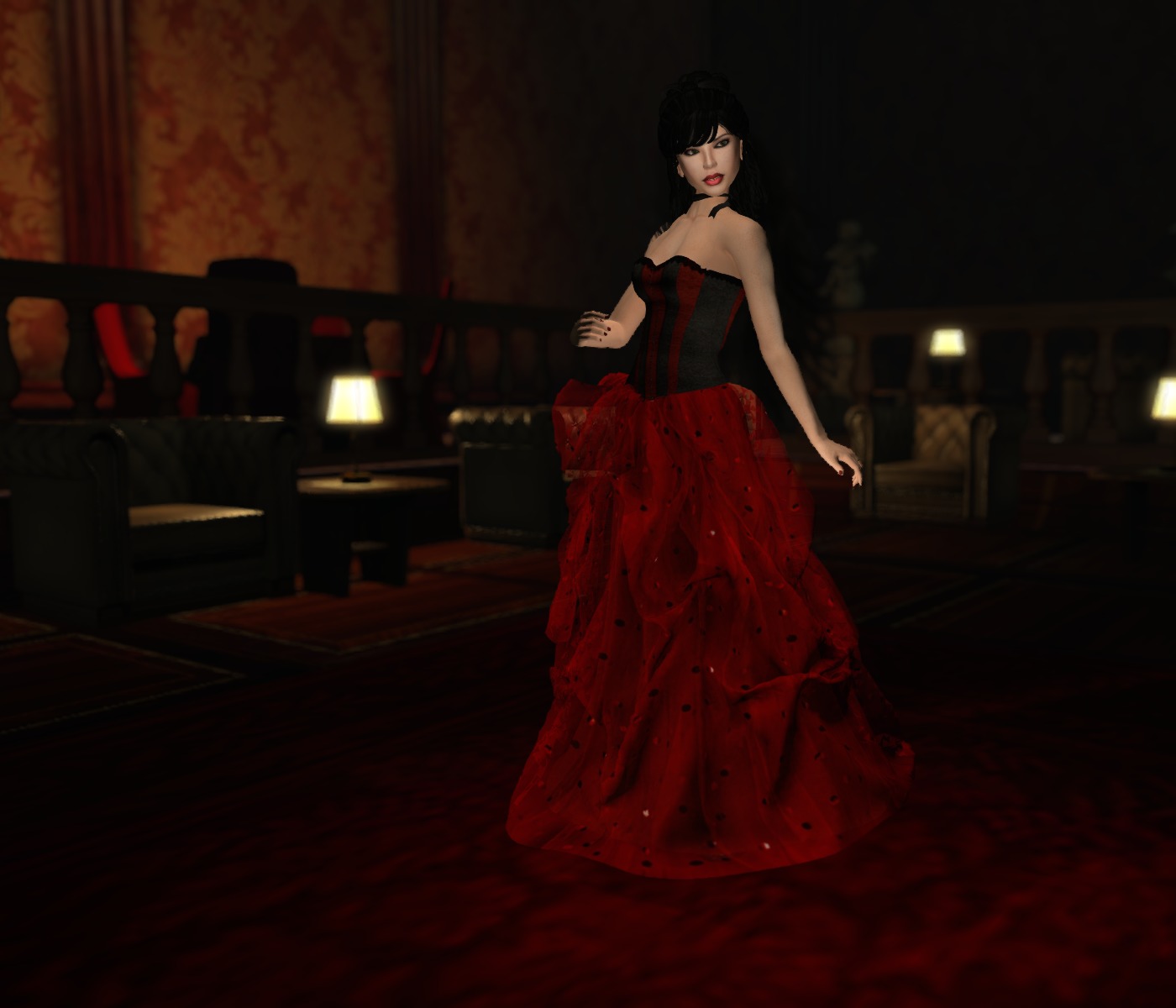 The Secret Affair has some wonderful treasures.  Stop by and take a look around before this secret disappears!
Mahalo!  A hui hou!