"Though she be but little, she is fierce!"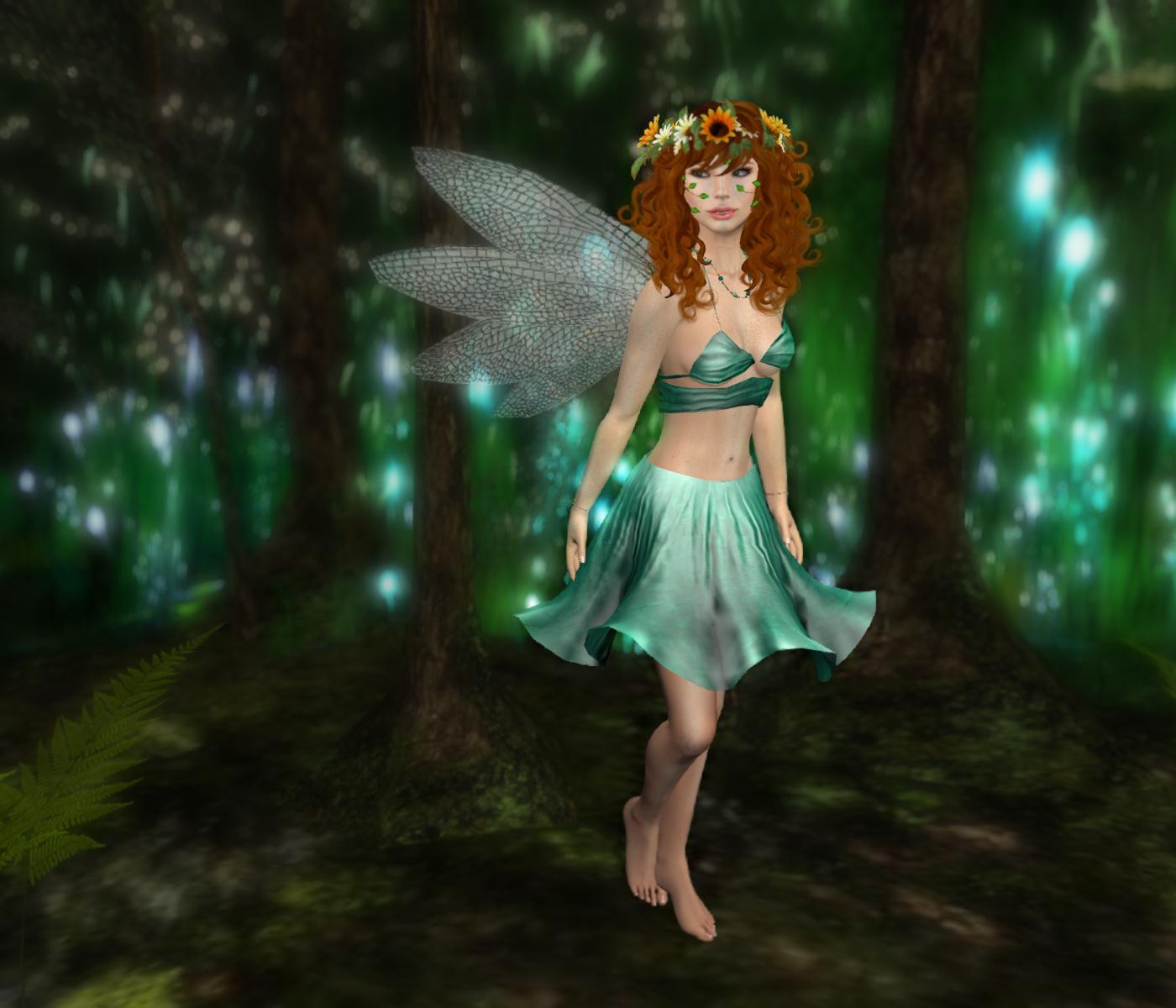 This lovely little mesh outfit is offered as a group gift at Rowena's Designs.  The Fairy Dress is a mesh outfit including wings, and has a five-colour HUD to fit your tastes.  The top, skirt, and wings are rigged as a single piece, and cannot be worn independently.
The wings are static and unscripted, but have a beautiful semi-transparent texture.  They, too, have colour-change options that subtly tint the multicolour iridescent texture.  The lovely Forest Edge mask from Spyralle has a HUD for six different leaf colours and four stem colours!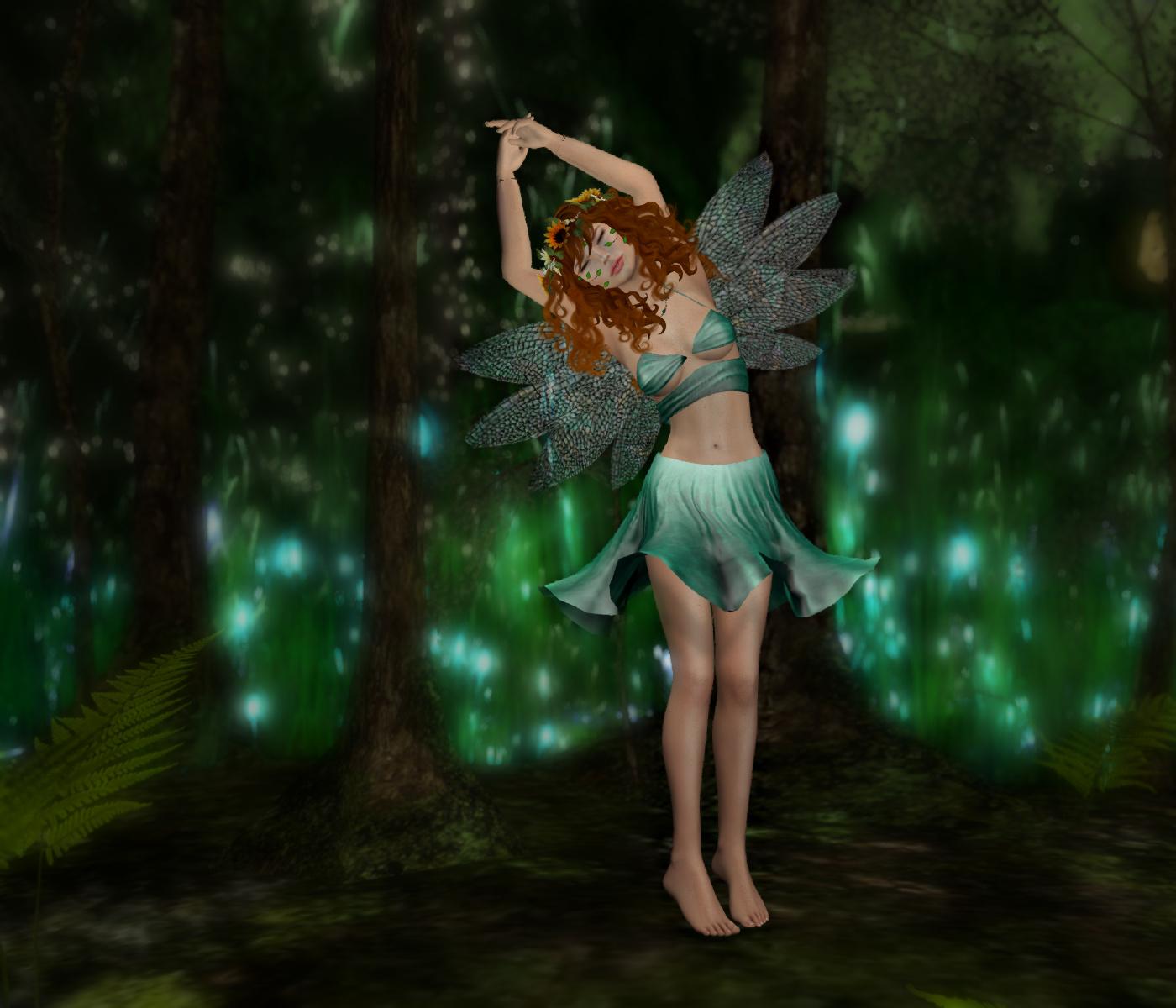 Stop by Rowena's Designs and pick up The Fairy Dress, and take a look around at all the other pretties!
"Know but this and all is mended.
That you have but slumbered here,
While these visions did appear,
And this weak and idle theme,
No more yielding, but a dream."
Mahalo!  A hui hou!