"I think you have your dress caught in your garter belt!" Aeon said when she saw this dress 🙂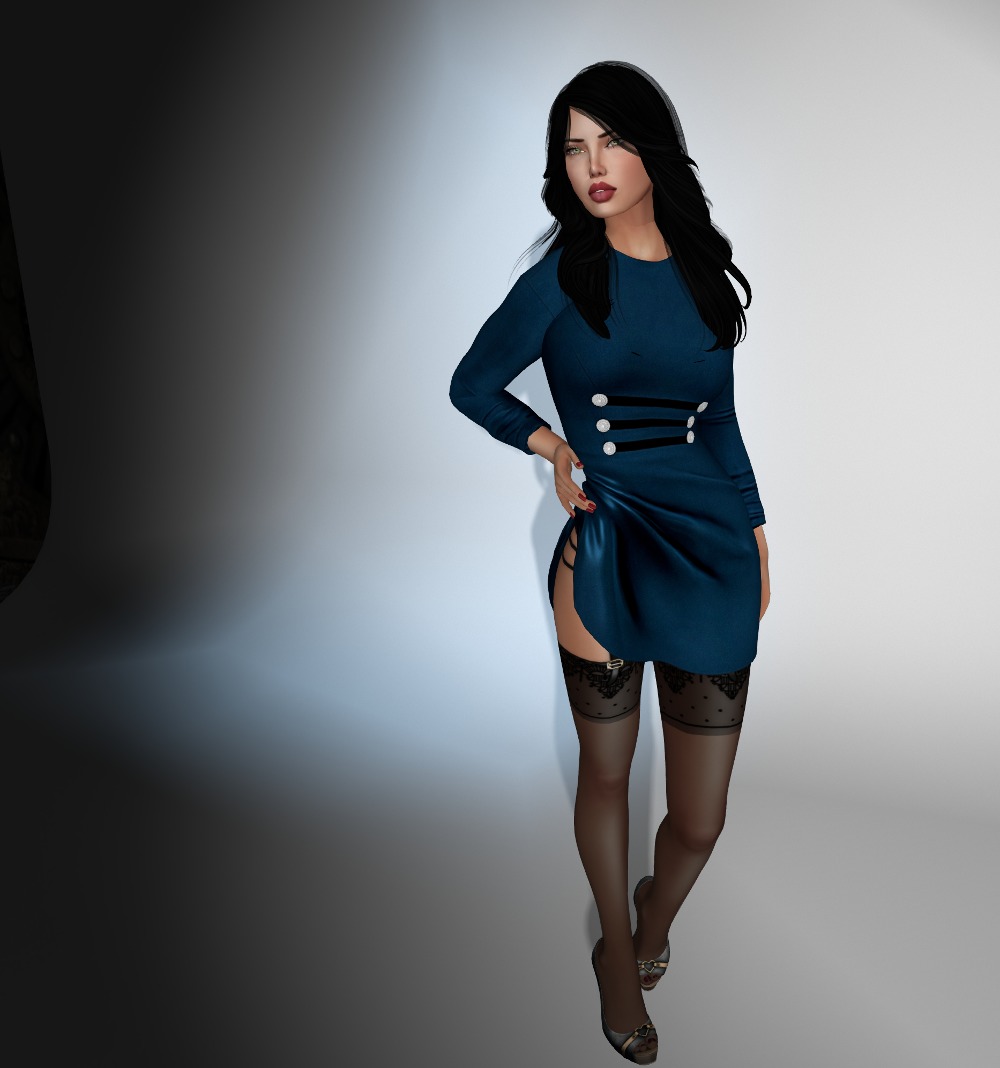 This is a clever mix of fitmesh and applier clothing, specific to Maitreya Lara.  There is not even an Omega applier for the stockings!  It was an MM prize at Ko-H, and I expect it will be available again on their board as they tend to cycle through a number of items.  Visit the store and have a look!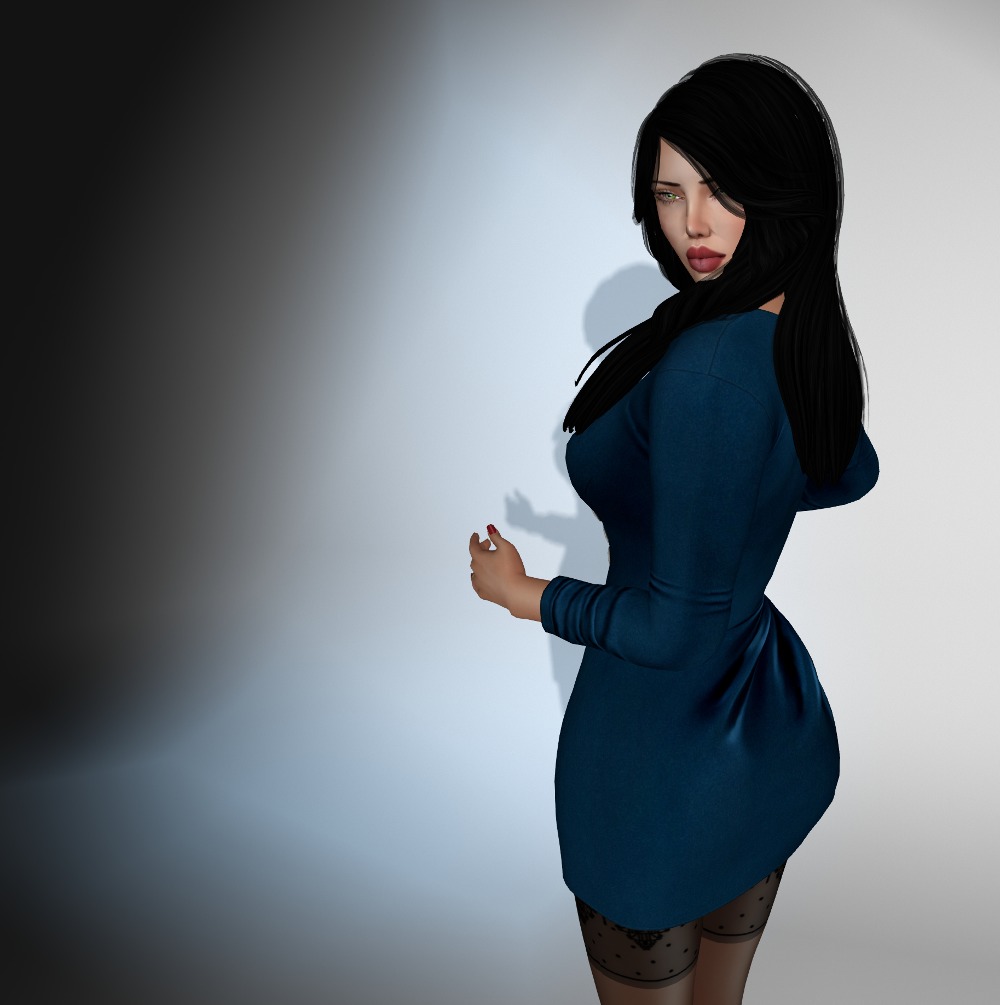 My hairstyle is by Alice Project, and at the time of writing is still available on their MM board if you want to slap it 🙂  It comes with an essentials HUD with a nice color selection, although the red is not my favorite.