I should have known that when Andrea and I went looking for a place for a few drinks and some dancing, we could only end up in one place —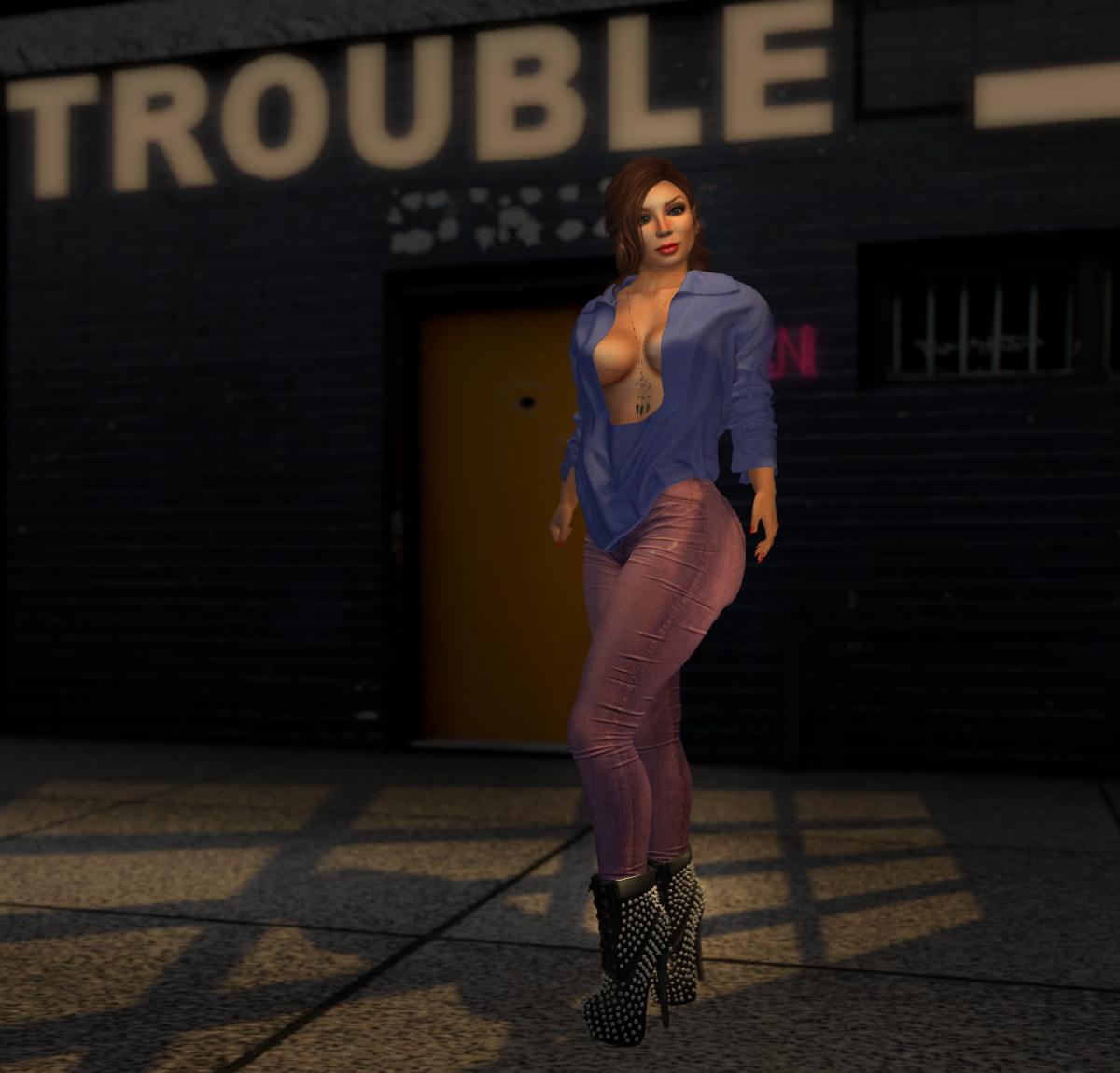 Addams — Kendall Loose shirt (#25)
Addams — Ornella High Rise Jeans (#23)
DeVicious — Glow Boots (black)  (sadly, DeVicious is no longer available either in-world or on Marketplace)
an lar [poses] — Tara Mini Series – Three pose
Andrea just recently upgraded to a mesh body (Maitreya Lara) and a new skin (WoW Skins  2016 Irene Bronze CL), and I think she just looks fabulous.  Plus…  it's a whole new world of shopping up for her!  Addams has a host of lovely mesh clothing items to fill your wardrobe, with lots of fitmesh to fit any mesh body.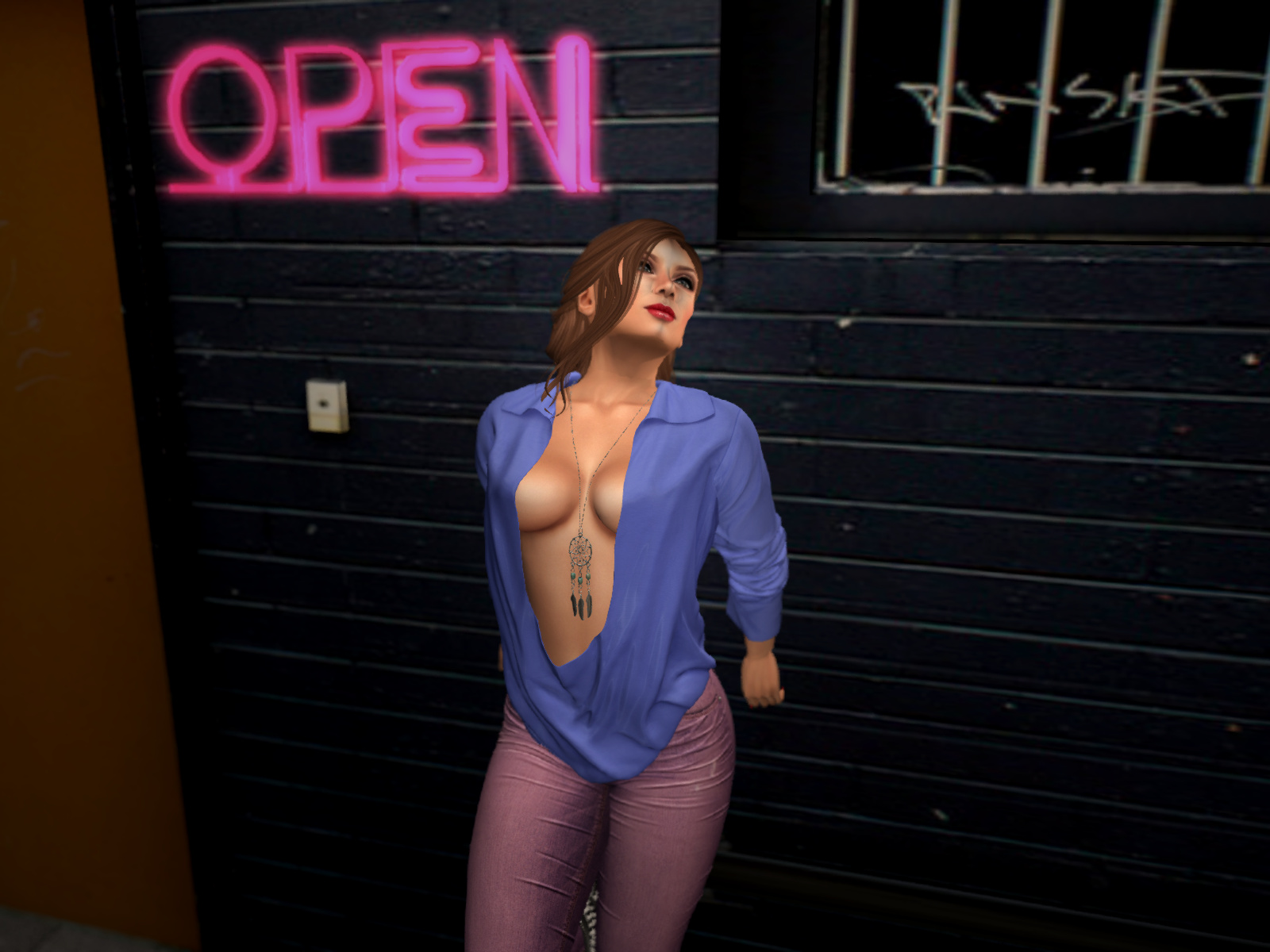 Summer is a great time to turn over a new leaf, to get a new start.  Well, frankly, anytime is a good time to take a new start!  Now, how about that dance?
So much mahalo to Andrea for agreeing to pose for my camera!
Aloha!  A hui hou!