Happy Friday!  Wherever you are, I hope you're looking forward to a bright shiny weekend!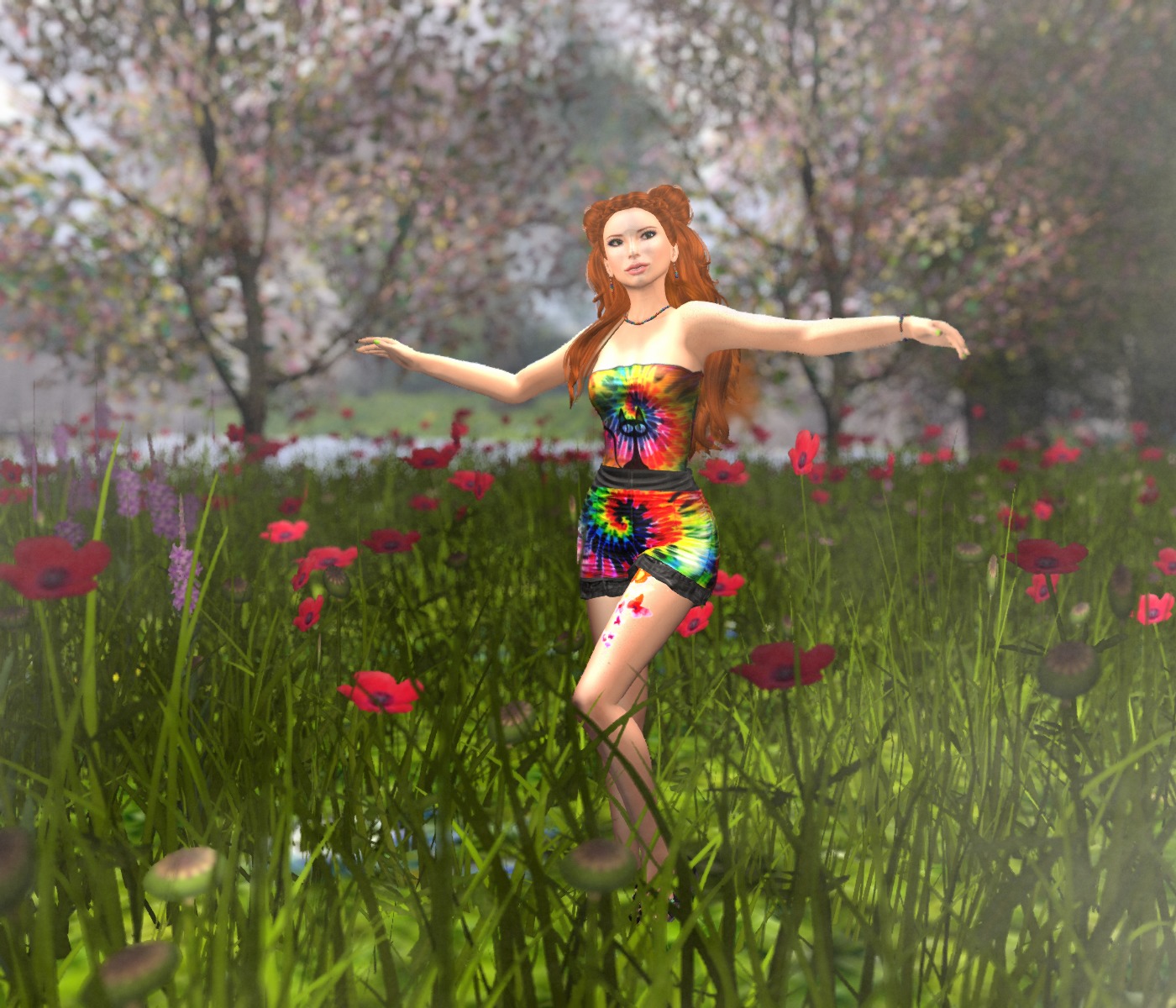 Katy features fitmesh shorts for Belleza Venus, Maitreya Lara and SLink Physique bodies, as well as the standard rigged mesh sizes.  The cute kittykat top is an Omega applier (also comes with standard SL layer).  The lovely butterflies tattoo from ERSCH allows you to place that tat on either leg — or both!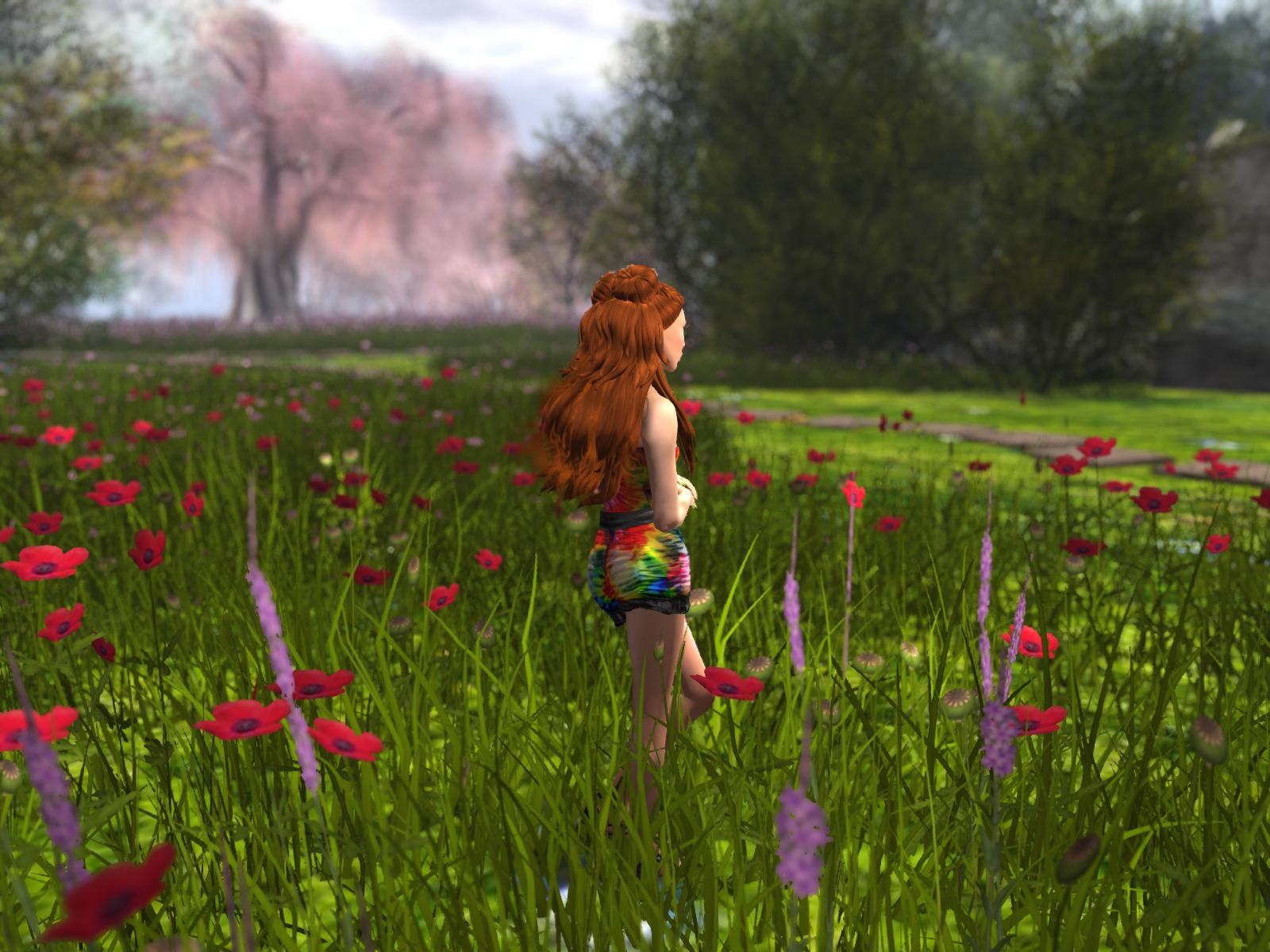 The sky is blue, the breeze is soft, the smell of flowers is in the air.  I wish you all a wonderful weekend!
Aloha!  A hui hou!