I'm sure you've seen me mention Eden before.  It's a fabulous club for girls, whatever your orientation.  Recently, our lovely boss Sabine appointed me one of the Head Angels!  Wow!  I felt really honoured.  I've been busy helping Nandi the club manager there.  Anything to take some of the load off her.  And I was involved in the recent redesign of the sim, helping Nandi terraform and lay everything out.
As staff you get asked lots of questions by people.  A girl stopped by a little while ago and I happened to be wearing a very old Eden logo t-shirt from 2014.  She asked where she could get a copy of the shirt, and I said, "Oh I'm not sure, the giver used to be on the dance floor, but I can't remember seeing it for ages!  Perhaps it's in the freebie shop?"
We went and looked, and no, it wasn't there either!  So, unfortunately she left disappointed.  If you're reading this, whoever you were, I've fixed the situation by recreating the shirt, and updating it to fitmesh sizes too!  Yay!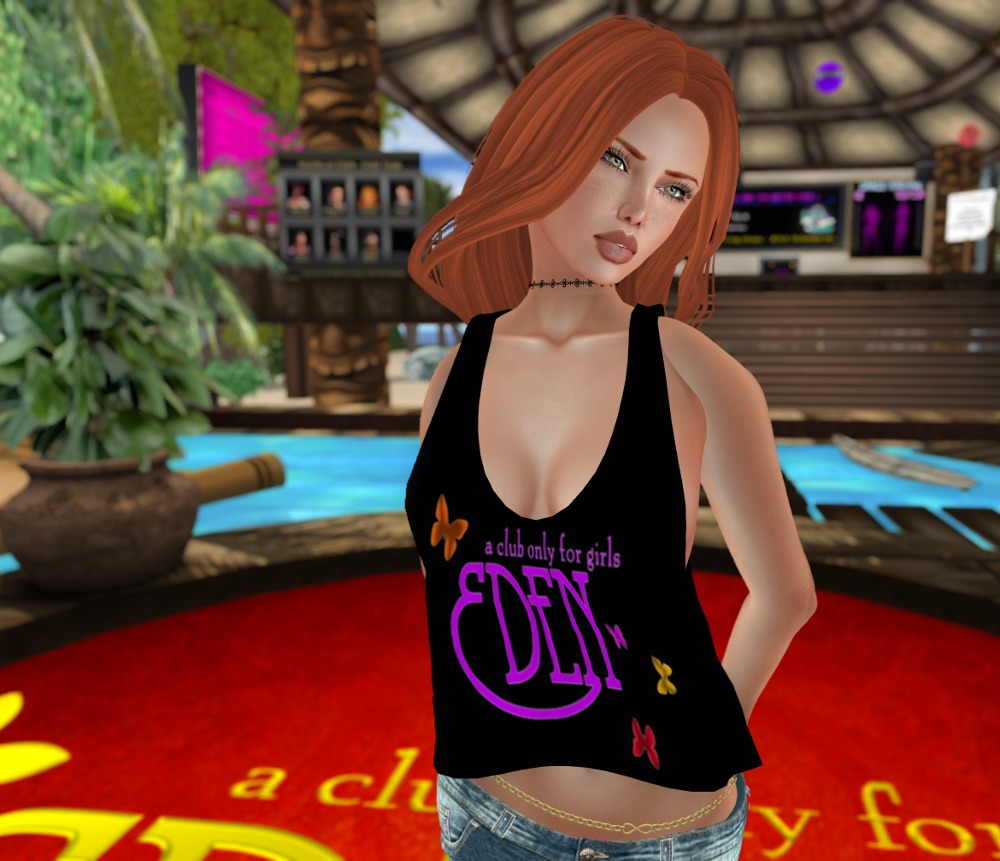 There are fitmesh sizes for classic avatars, and body specific mesh for Lara, all three Belleza bodies, and Slink Physique.
You can get your free copy if you are a member of the Sisters of Eden group.  Stop by and ask me or one of the other helpful staff for a tag to get yours!