This was an MM board prize from Zombie Suicide.  I've shown you the yellow version before, but I like this one even better with the fishnet overlay on the skirt.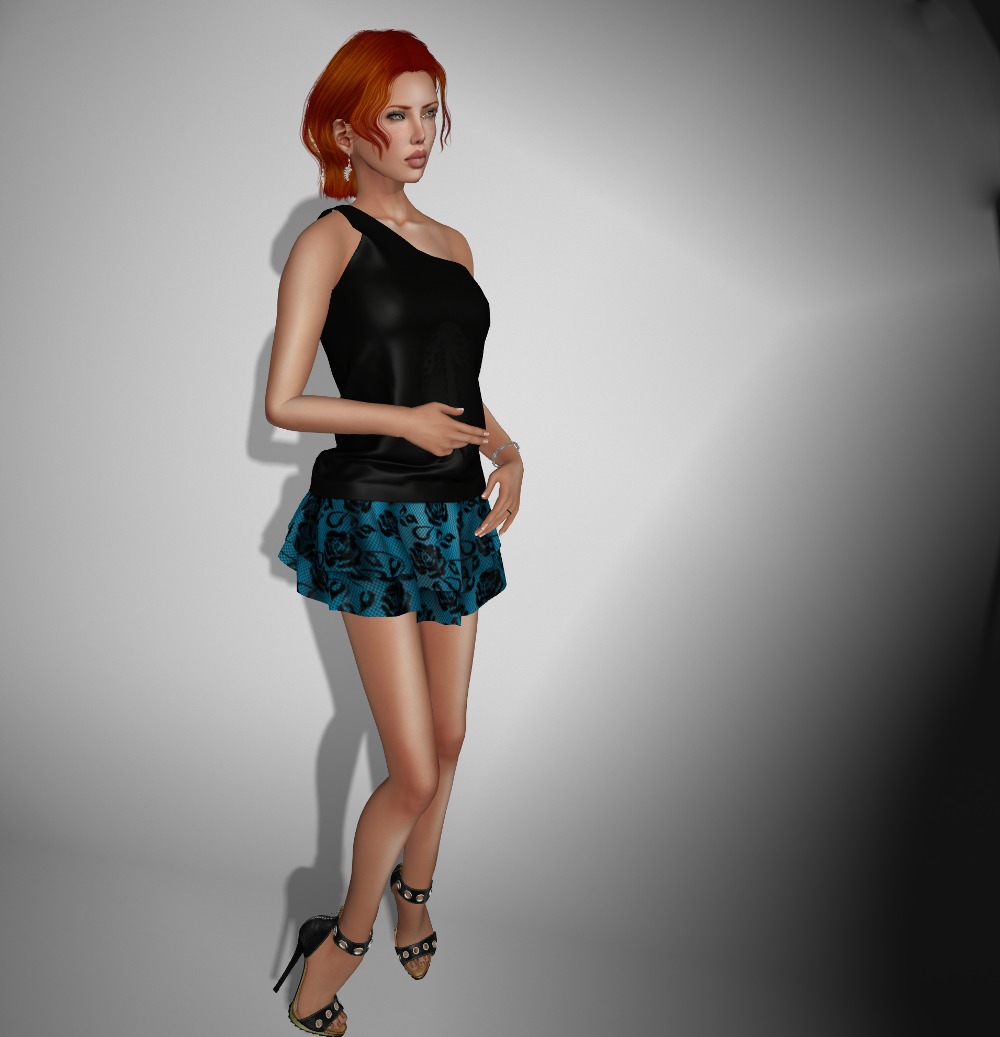 It's all one piece, and there are sizes for classic, Belleza, Slink Physique and Hourglass, and Maitreya.
I went looking for a different hairstyle than the long long one I wore in the previous post, and I found this one that I hadn't worn before!  It's very cute and has rigged and unrigged version, and three different styles of bangs that are resizeable to ensure they frame your face.  It also has a multicolour HUD that is mostly in pastel shades, but fortunately there was a nice ginger in there!  Yay!