Swimwear features a lot in the WOH3 hunt!  Of course, it's on just as summer hits.  So if you do the hunt you'll be all set to spend lazy days at the beach with a nice cold drink!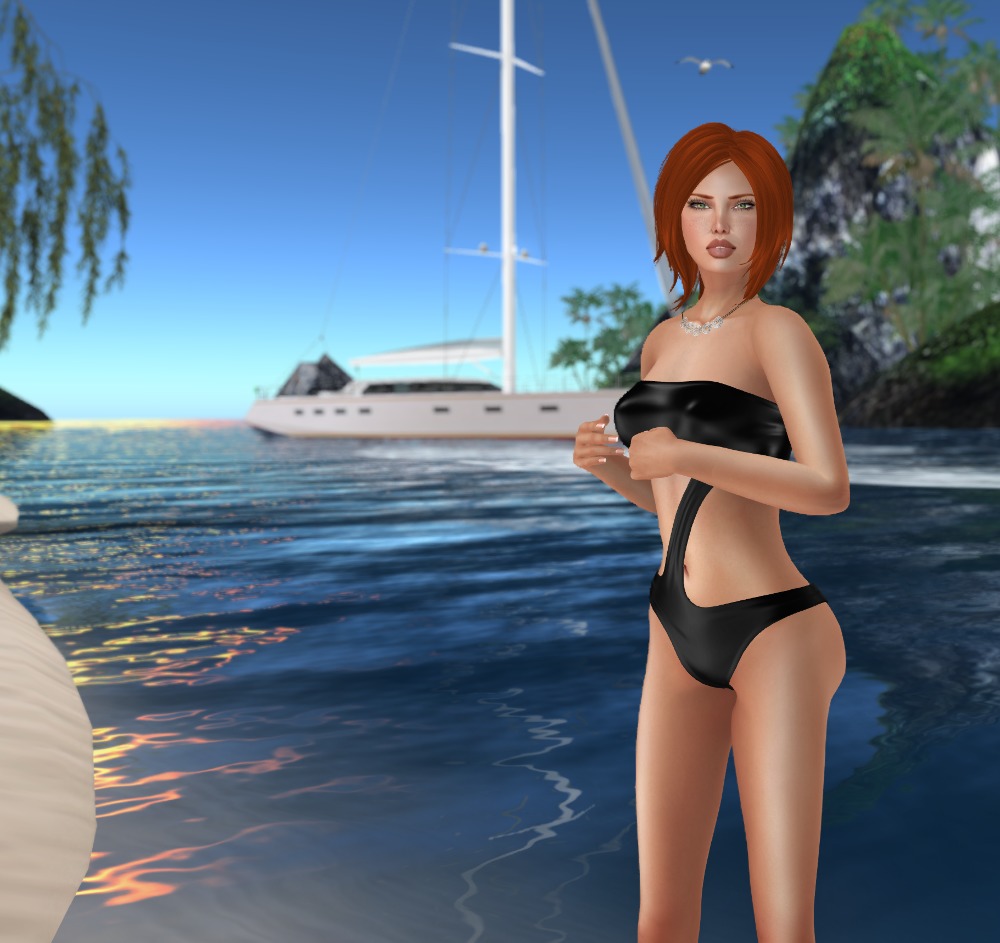 This one piece is comes in fitmesh for Freya, Isis, Venus, Lara, Hourglass, and Physique.  Not standard sizes, which is starting to become a rather common thing.
Also from WOH3 is this necklace from Elysium.  It's part of a set that also includes matching earrings, and both the necklace and earrings come in silver and gold versions.  A lovely gift!