After all the swimsuits, today I'm showing you a wonderful boho outfit!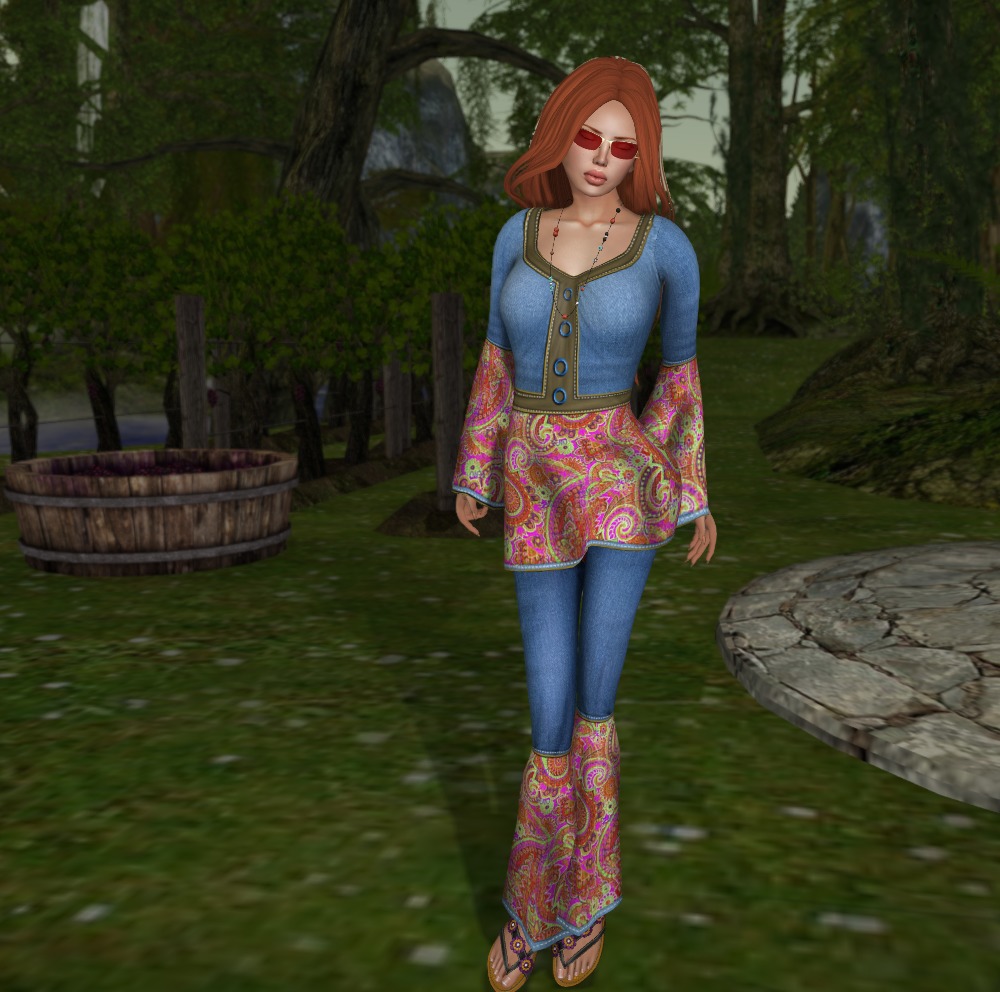 A friend of ours DJs 60s psychedelic music a lot, so this will get worn to her next event!  The outfit is all one piece and comes in fitmesh sizes for classic, Slink, Belleza, and Maitreya.  The sunglasses, necklace, sandals for Slink Low, and a purse (not shown) are all included.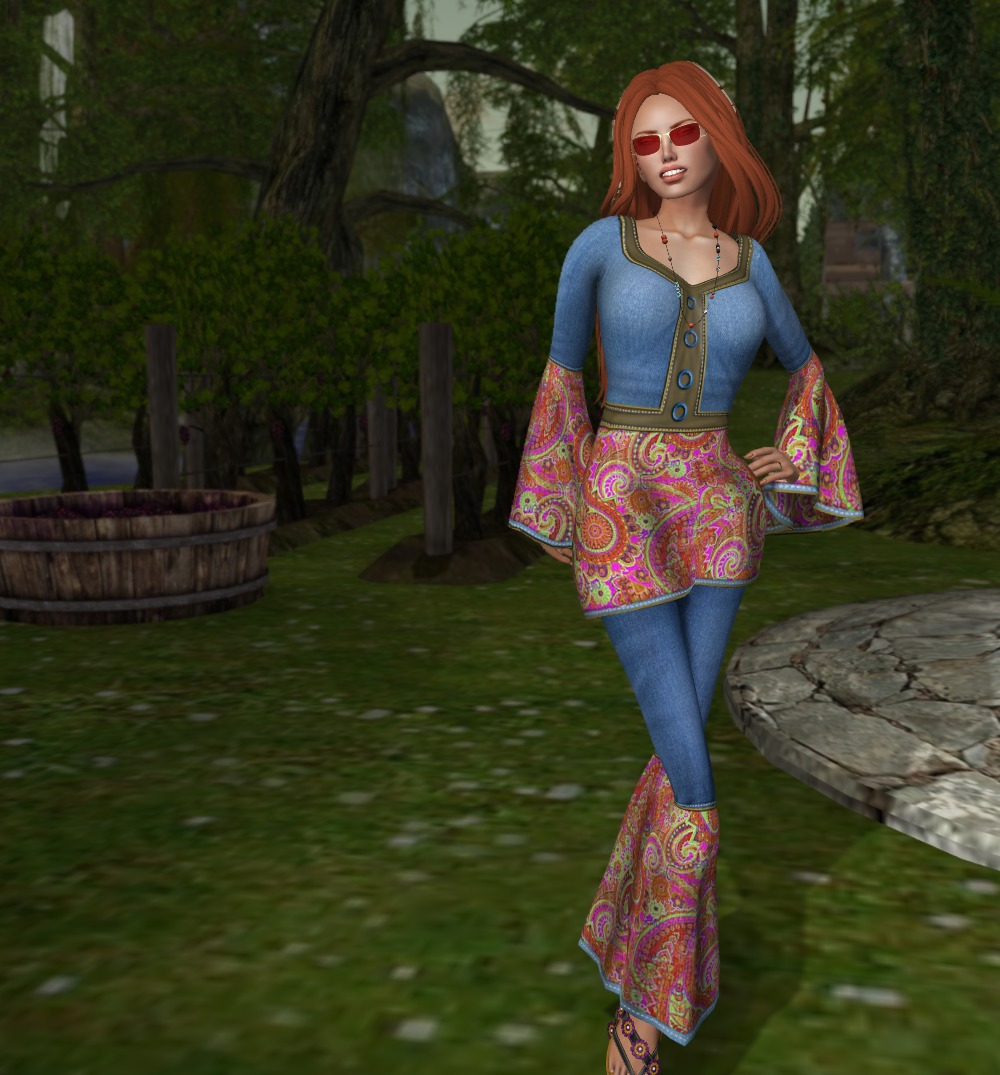 The sandals are really pretty, and the detailing on the inner sole makes me want to take them off to photograph them so you can see them better, but I hope you can see enough in the picture below.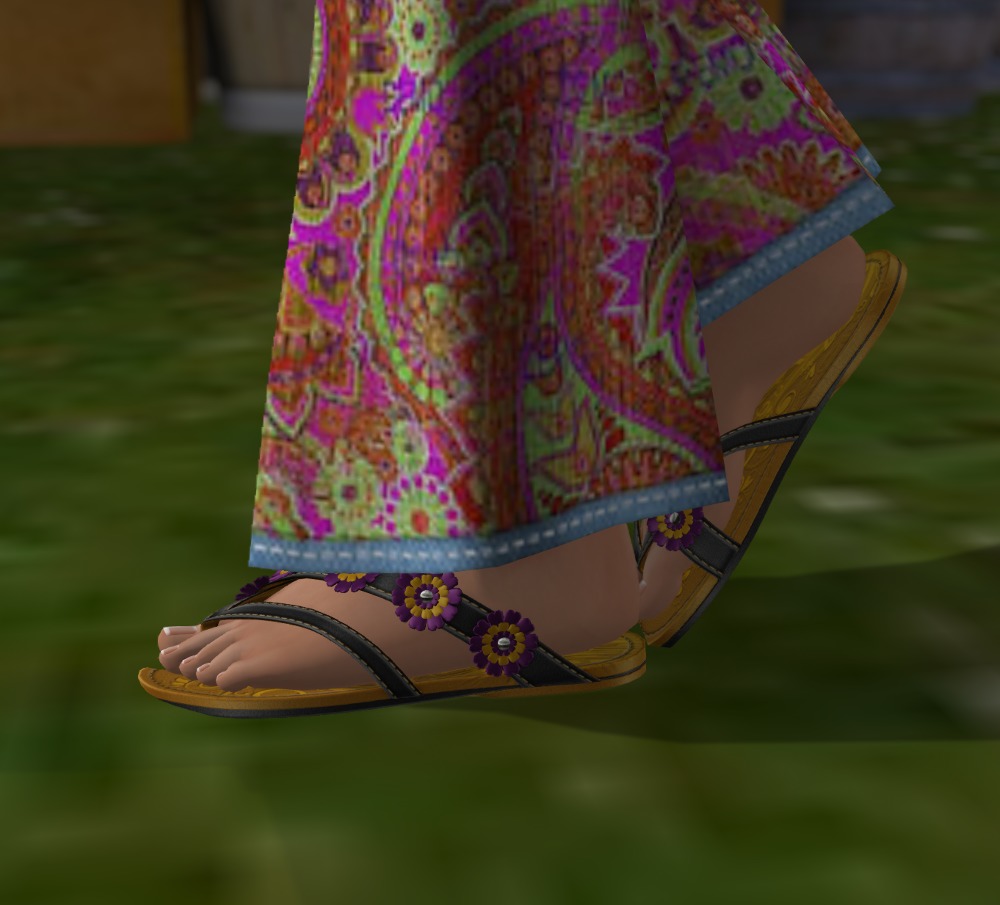 Also, these sunglasses are the best I've ever seen in SL!  I have a pair of round John Lennon style ones, but they're not just right.  These ones are purrrfect!