WOH3 ends tomorrow!  I hope you've all gone out and used your hunting skills to rustle up some of these lovely FREE gifts!  Today, yet another swimsuit, this time from 1313 Mockingbird Lane!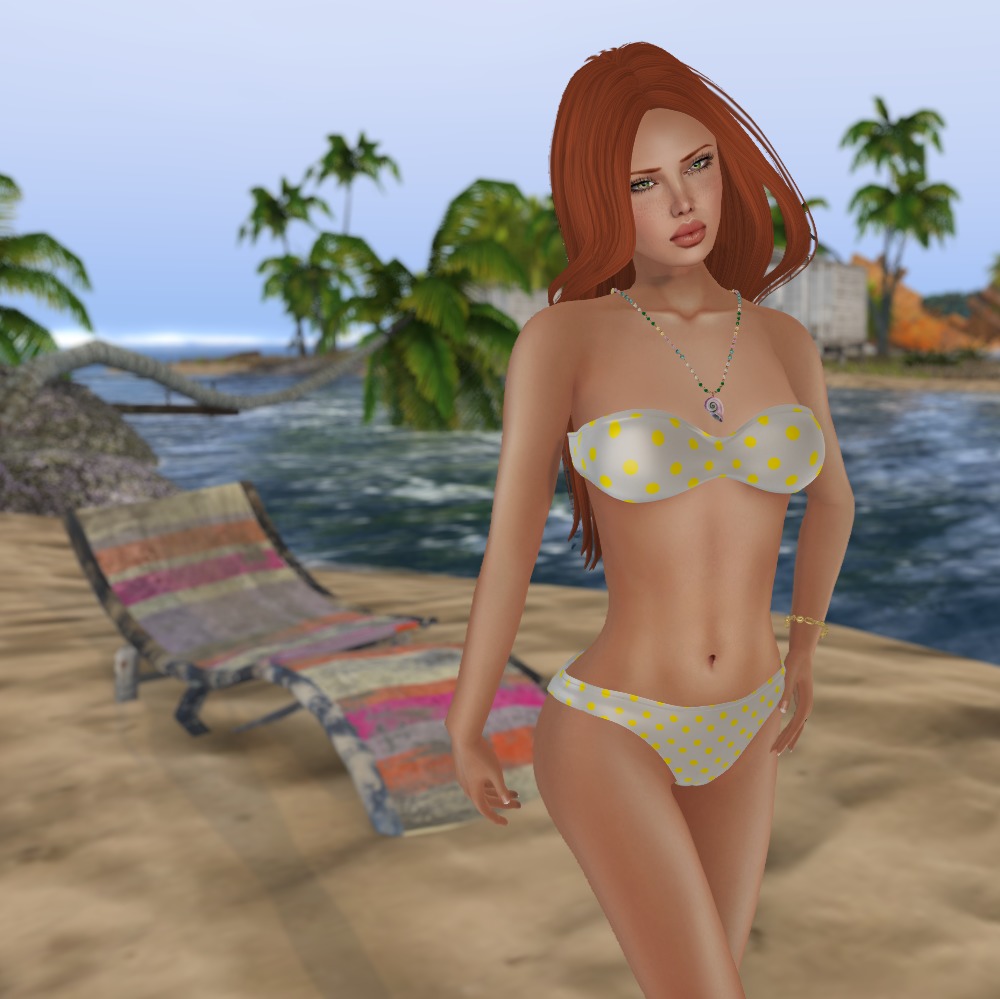 There are fitmesh sizes for Freya, Isis, Lara, Hourglass, and Physique.  There are no standard sizes.  While this is fitmesh, there are a few breakthroughs, particularly around the hips of the bottoms.  Perhaps a tiny shape tweak would help fix it?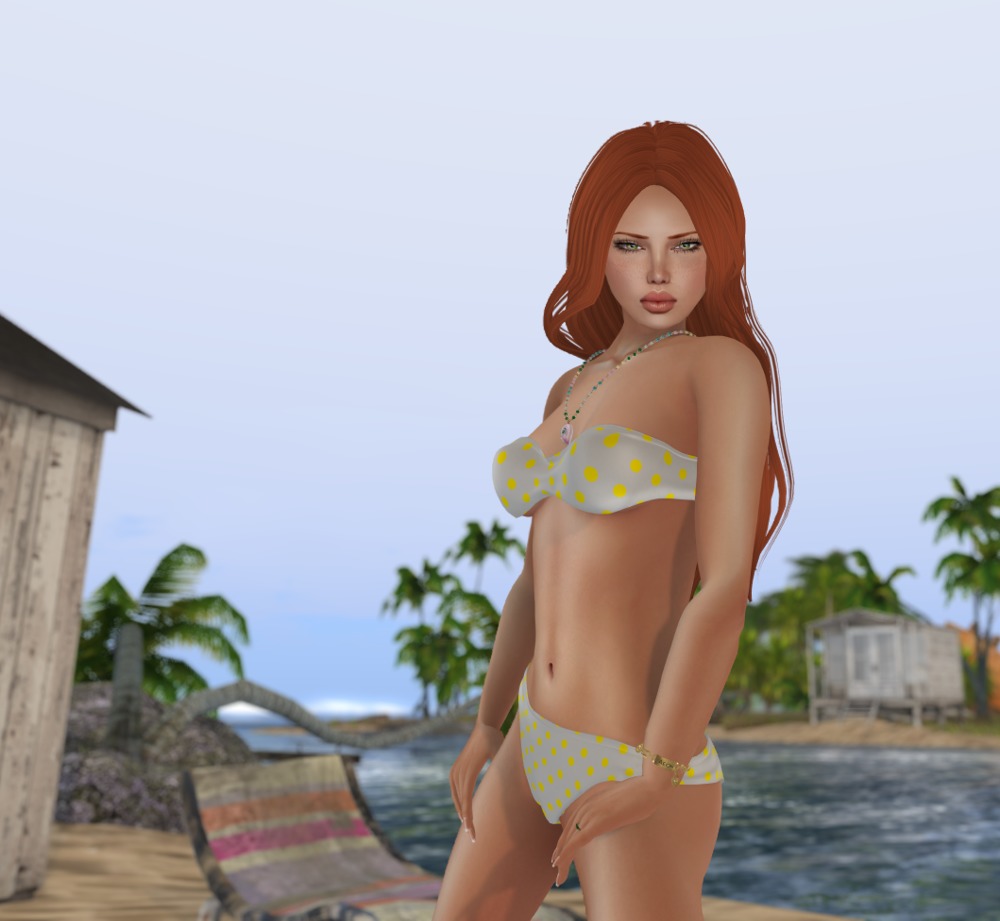 As an added bonus, if you join Mockingbird Lane's group for FREE, you can pick up this matching coverup as a FREE group gift in the same sizes!  The photo below uses a pose also available on the hunt.
P.S. Now the hunt is over, Aeon can post something, as I'm sure you're sick of me and swimsuits hehe