This is another wonderful hunt item from WOH3!  The dress is in two pieces and looks lovely for a trip to the beach.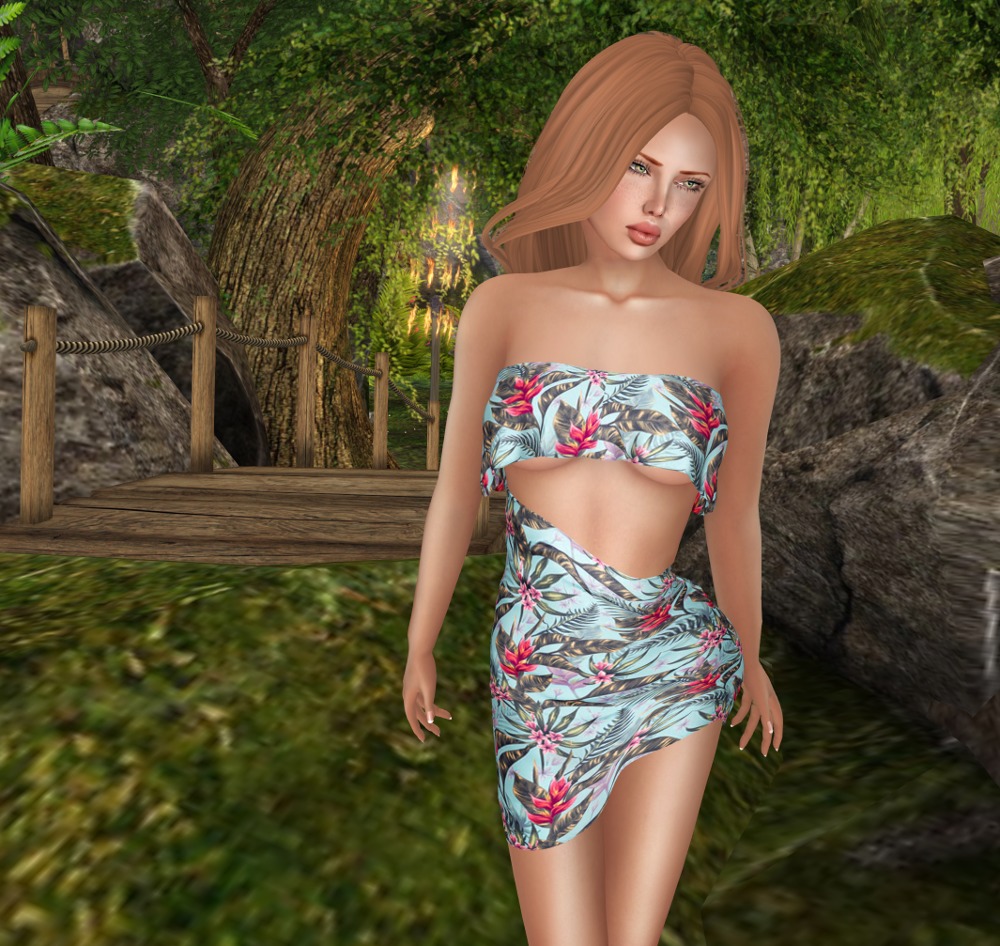 There are fitmesh sizes for Freya, Isis, Venus, Lara, Hourglass, and Physique.  There are no standard sizes.
Woah! I'm not going out in that surf!  Too huge for this fraidy cat!