We have a themed party at Eden every week on Saturdays at 2-4pm SLT.  If you like dressing up and having fun and want to have a chance of winning a few linen dollars for best in theme, you should come along and join us!  Girls only though!
Last week, it was a Science Fiction theme.  Here's what I wore!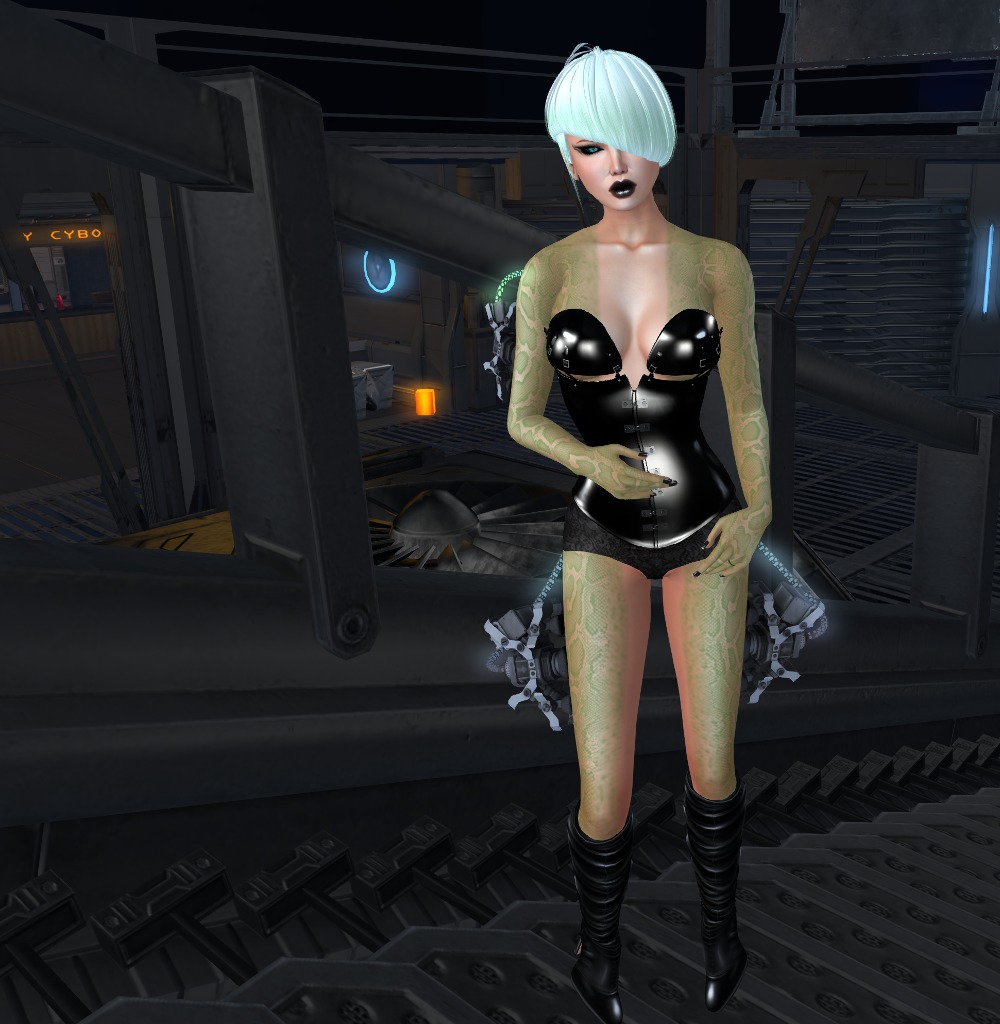 Lots of stuff to tell you about in this costume 🙂  First, the hair.  This was a gift from last year's Hair Fair.  I've been looking for an opportunity to wear it, and it seemed to be a perfect fit for this outfit, particularly as it has a full fatpack of colors and I could get a nice green to match my snakeskin tattoo (system layers and Omega applier in black, white, and this evil green).
The makeup is from Glamorize and is a combo set with lips, eye shadow, and teeth (!)
The corset is from D'eVil, and is Lara fitmesh only.
The pants are part of a set from Apple May and include system layers and Omega and Maitreya appliers.  This has a top too, and sculptie bows for the back, which are not needed for this, but makes for a wonderful set of lingerie worn on its own.
And to top it off we have the two amazing mesh pieces: an animated eye from CyberLove and some truly awesome power implants from Nerox!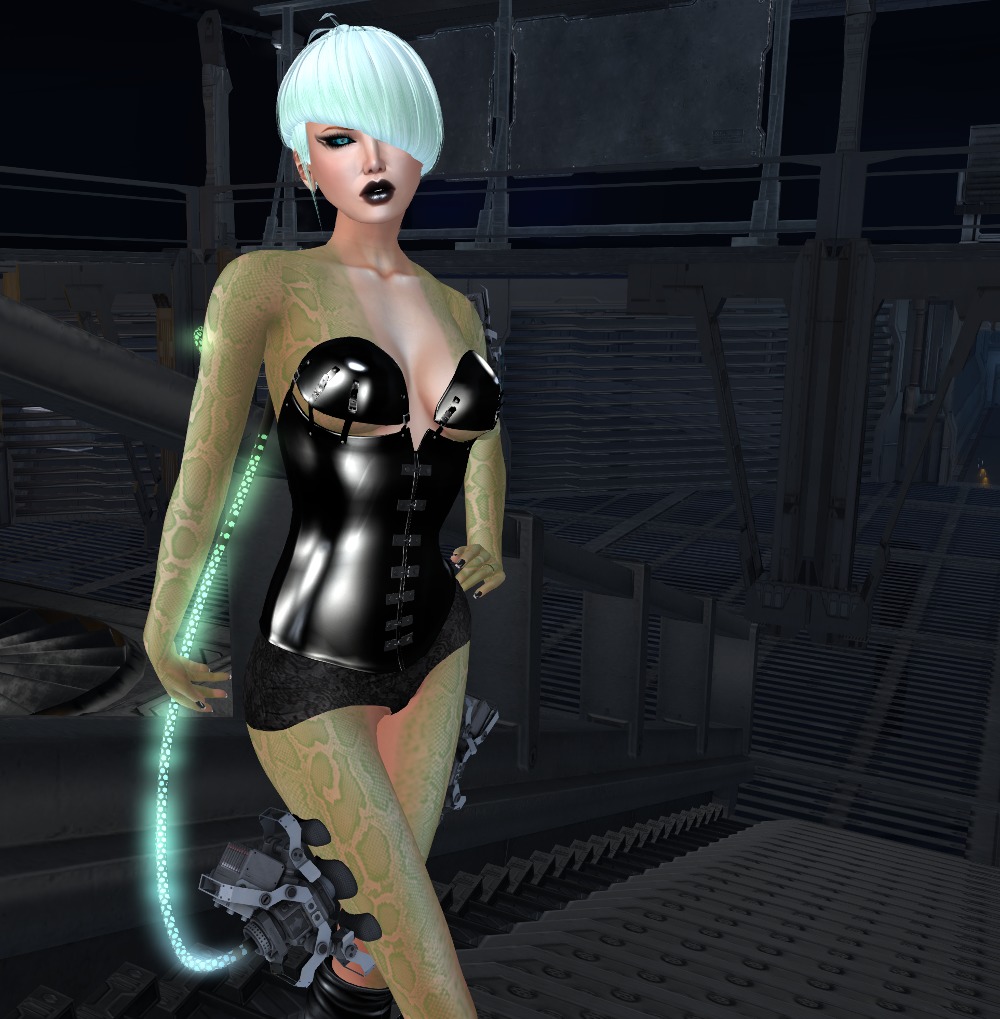 The detail on the power implants are stunning.  Fantastic textures and animations on the central power pack for the spine and the power cables linking it all together!  The system is designed for the Kemono body, but works fine with Lara with some small adjustments.  The power cables are fitmesh, but again, they work perfectly on Lara.  The photos don't do this justice, it has to be seen to be believed.  Awesome work!