This top and capri set from Entice is called "Land Down Under".  I dutifully found an Aussie themed sim.
The top and pants come in standard mesh sizes, with a one-size-fits all fitmesh size.  Unfortunately, the fitmesh size does not fit Maitreya Lara (the cuffs of the capris fall right in the middle of an alpha zone, and that alpha is needed, sadly).  I'm wearing the small and this seems to work with Lara pretty well.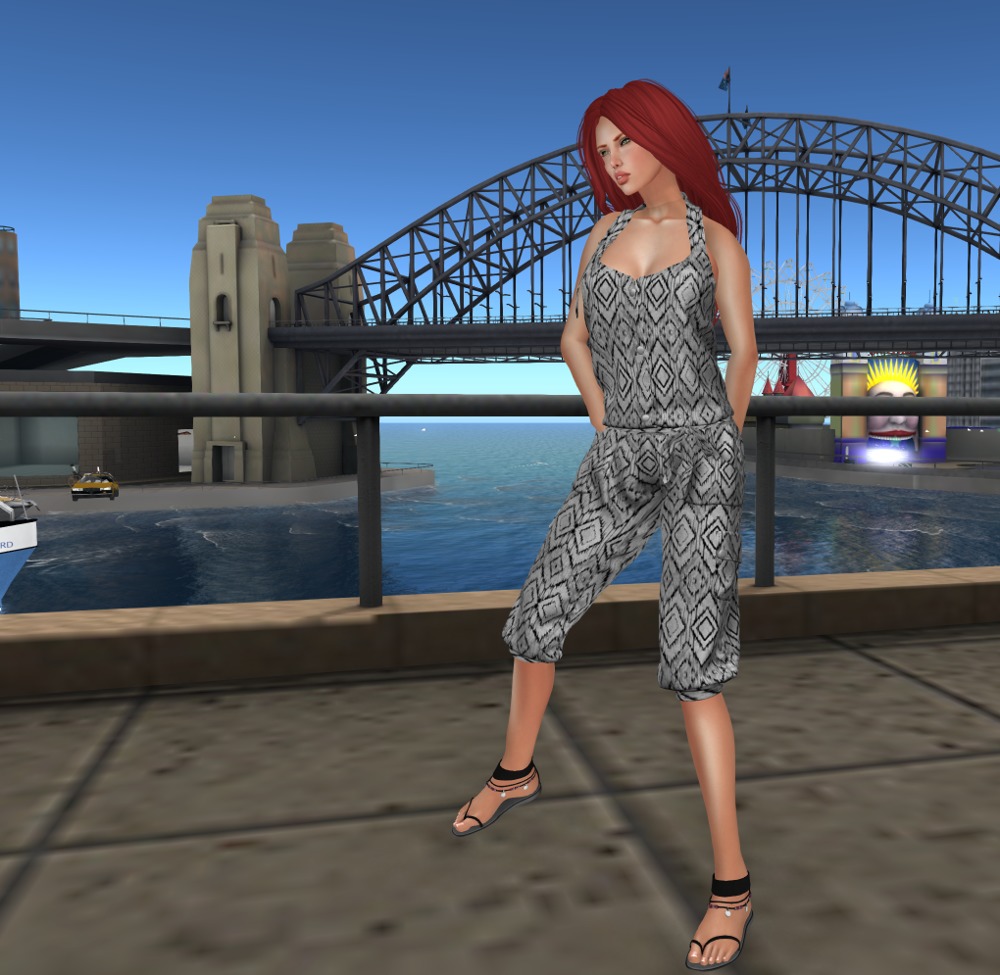 The outfit comes with a three texture HUD, for this version all the textures are in black and white.  There are other colors available at the Entice store however.
I'm sort of at a loss as to why this outfit is Australian, but I suppose you have to pick some name for your clothing 🙂