I know it's summer in SL, but it's coming up to winter in the Southern Hemisphere where I live, so having won this lovely little wool dress on an MM, I thought I'd share it with you now rather than wait six months 🙂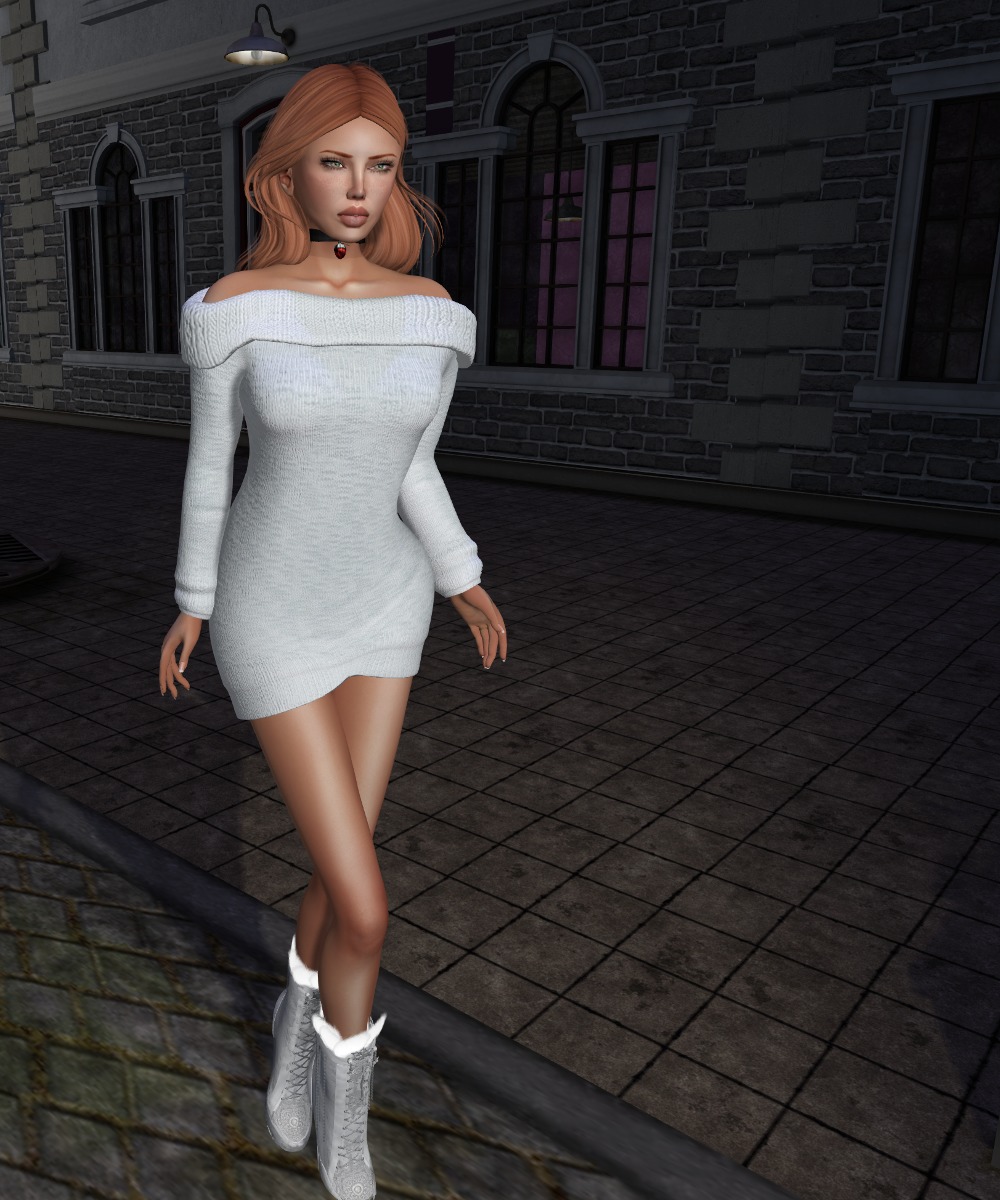 It comes in fitmesh sizes for classic, Freya, Isis, Venus, Ebody, Hourglass, Physique, TMP, Tonic Fine, and Maitreya.  Even though this is Lara fitmesh, there is a little body break though particularly around the shoulders in some poses.  I'm not sure if playing with your shape would fix this or not (I didn't try).  Walking around in it is just fine.
To accessorize, I chose one of the jewelry gifts from FaMESHed (I hope you made it to the event!)  A choker goes well with this not only for looks, but because the dress is thick, a long necklace won't look right if you adjust it to drape over the dress.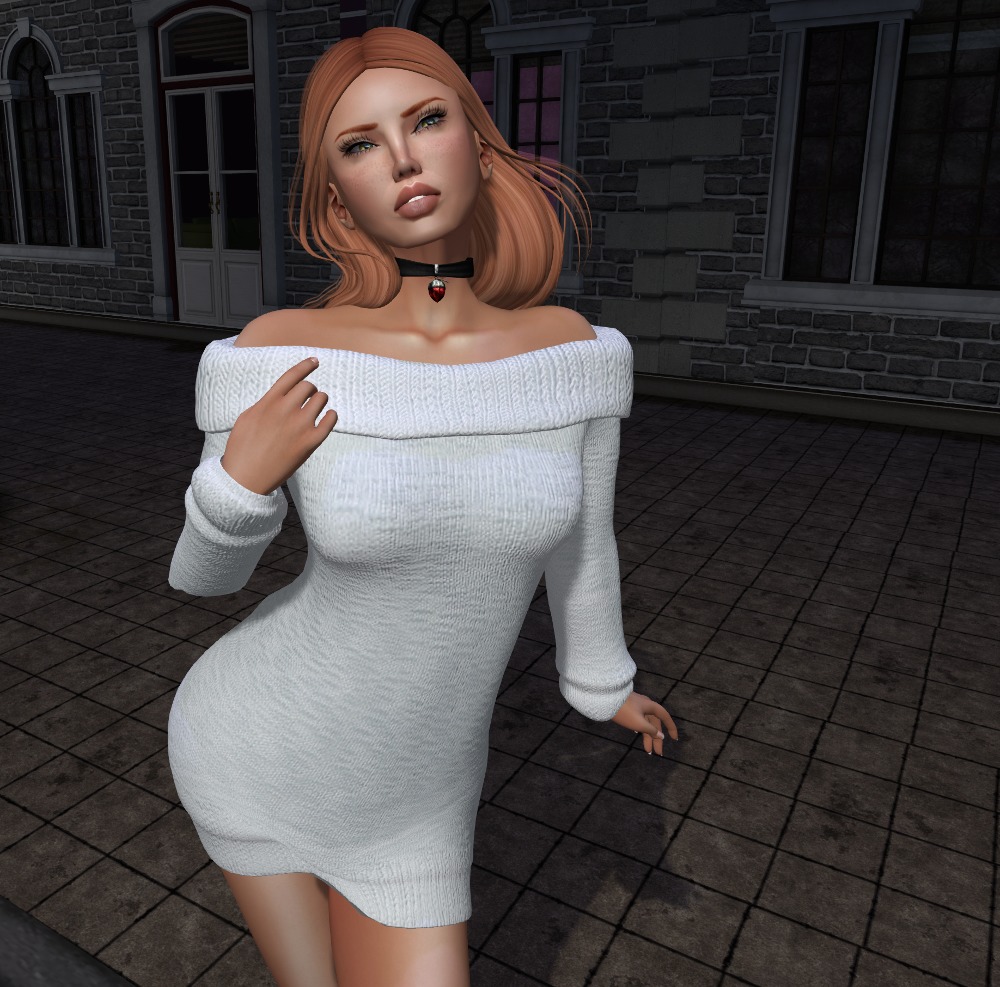 I was looking for some thigh boots in my inventory when I came across these great winter boots that I'd forgotten I had!  They are unrigged and so work just fine with Lara.  I love the pretty detail on these!