This is a really nice top and skirt combo from SkitzoFreniks Designs, a new designer for me.  Someone called the Midnight Mania board in SLF&O so I went and slapped it 🙂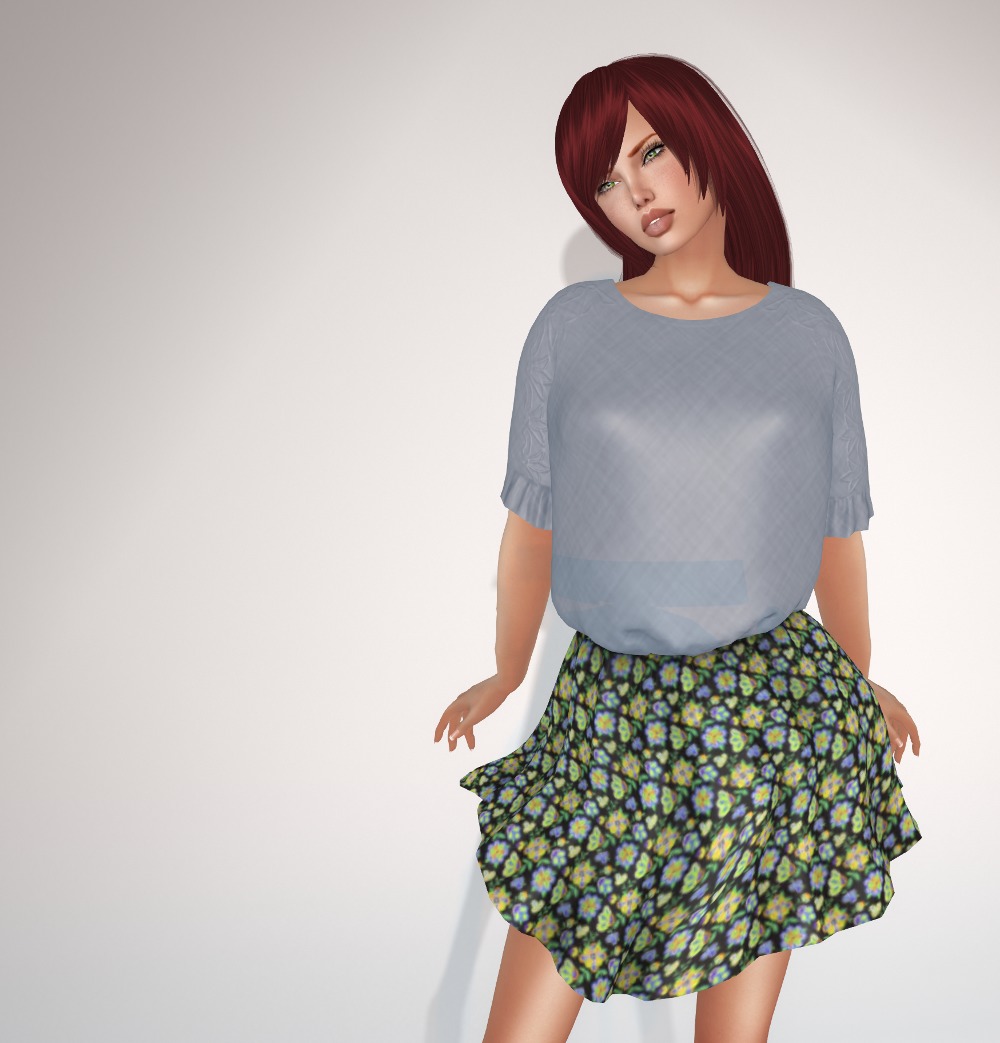 The top and skirt are one piece and come in standard rigged sizes plus fitmesh for classic, Maitreya, Slink, and Belleza.
The detailing on the sleeves is really nice!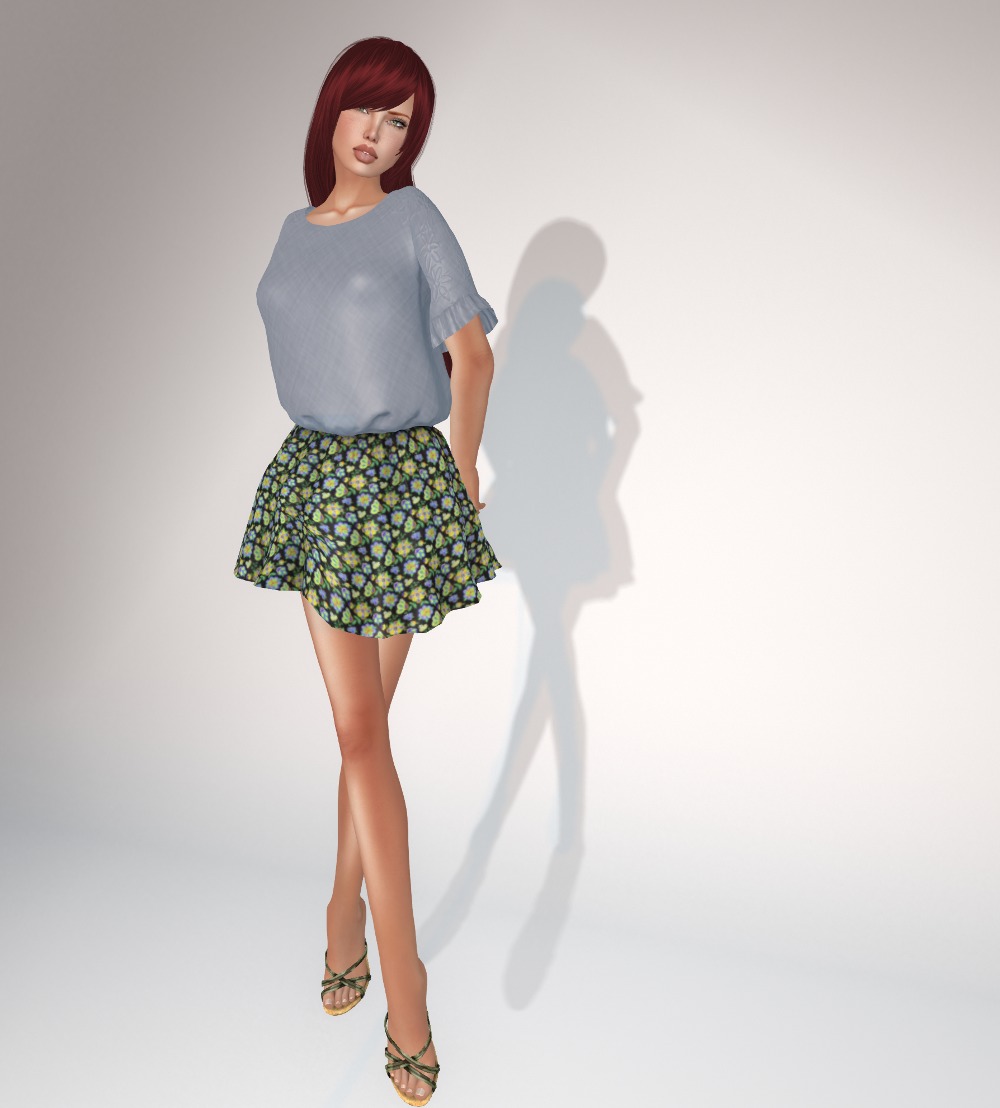 I also wanted to specifically point out this hair from Ayashi.  I picked it up at the 2015 Hair Fair and I don't think I've ever worn it because it came in just one shade of red that didn't appeal to me.  But while looking for something to match with this outfit, I noticed that while it is mesh hair, it's modify.  Usually that doesn't mean much as you still can't resize or move it, but… you can tint it 🙂
That's exactly what I did with this hair.  I used a very light green tint to change it from a much more purplish red to a color I was much happier with.  This is a great tip to keep in mind for anything that you have mod rights for (don't forget to take a backup first!)