Only in the interests of unbiased reporting am I wearing this!  Full-on goth like this is certainly not my style.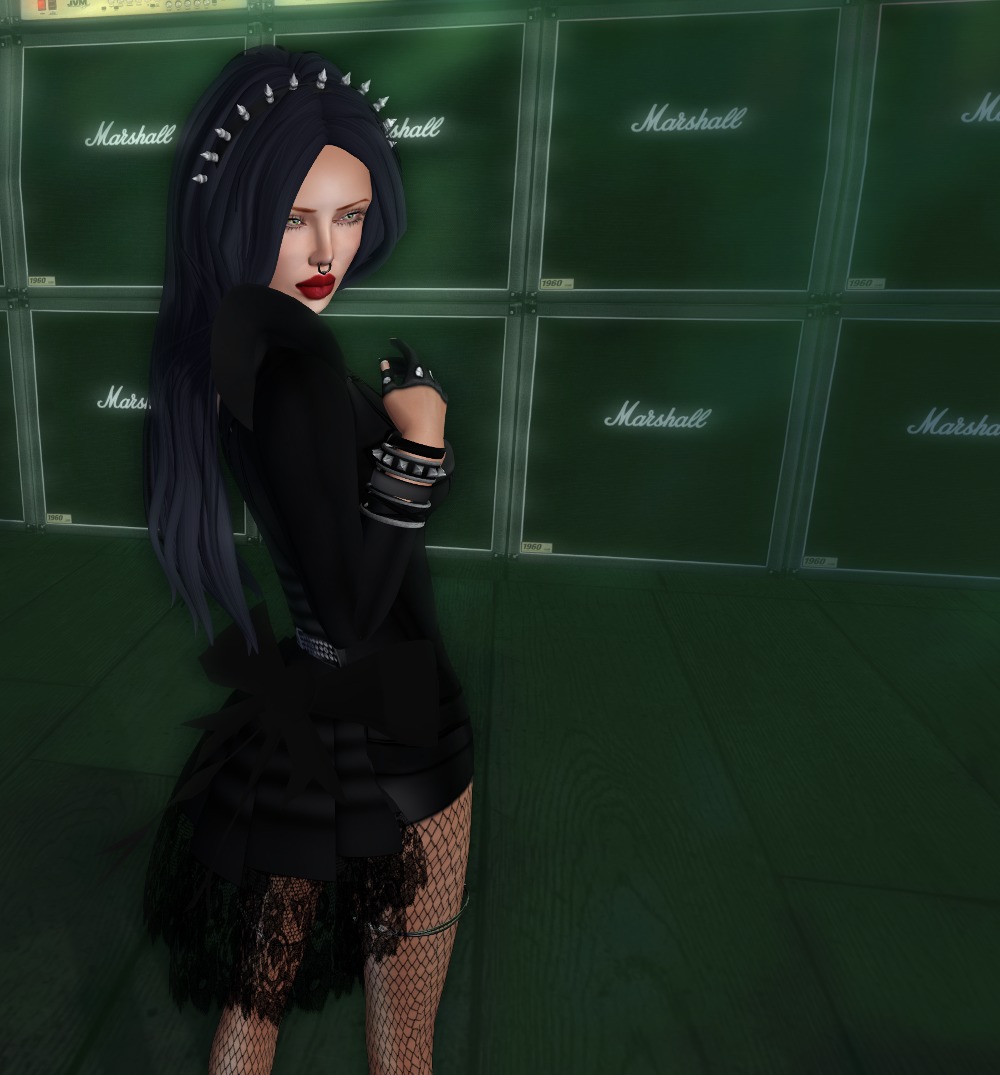 This outfit is system/applier based (system layers and appliers for Omega, Belleza, Slink, and Maitreya).  It includes the gloves, fishnets, jewelry (including a spiked hand piece which I've chosen not to wear as it's not Bento compatible), the arm and thigh bracelets, the necklace, the headpiece, and the nose ring.  It also includes the spiked shoes for Slink High and the lace bow and bustle.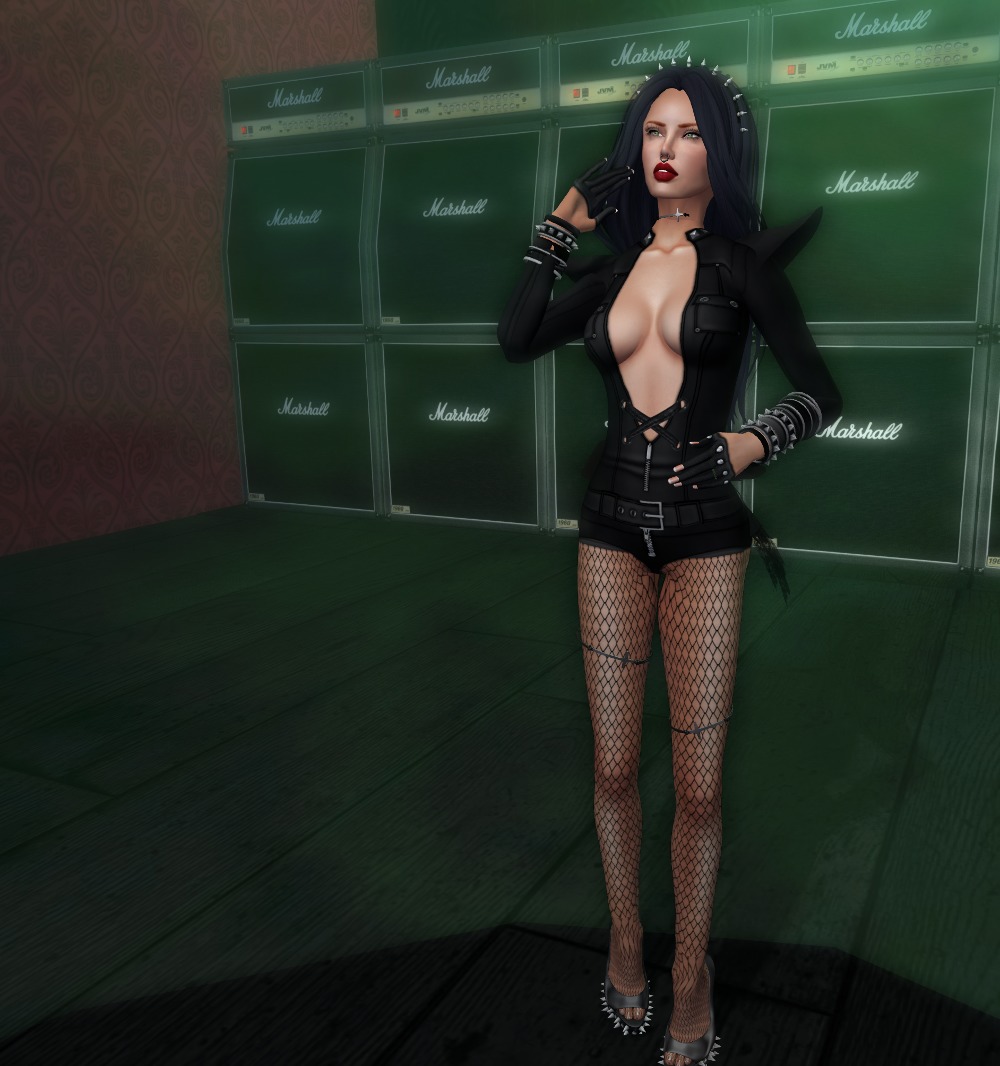 I really like the half gloves.  I'm sure they'll get a mix and match with a leather outfit I have!
And, umm can I plug into these Marshalls?  hehehe