Aloha kākou — hello, all my friends —
I just wanted to share something with you today.  Not a product, not a bit of clothing, just a little bit of joy.
This is Blue and I.  It's a simple little shot, taken down in our park while looking at a lovely little couple pose from [Kikay], trying to sort out what I had.  I love this picture for a bunch of happy reasons — there's Blue's lovely orangerie/greenhouse that she made (and I keep trying to convince her to put it up for sale in the shop), there's the observatory and telescope on the other side that she made for me when she proposed marriage.  But that's not the best part.
Look at us… sometimes I think this sums us up sooo well.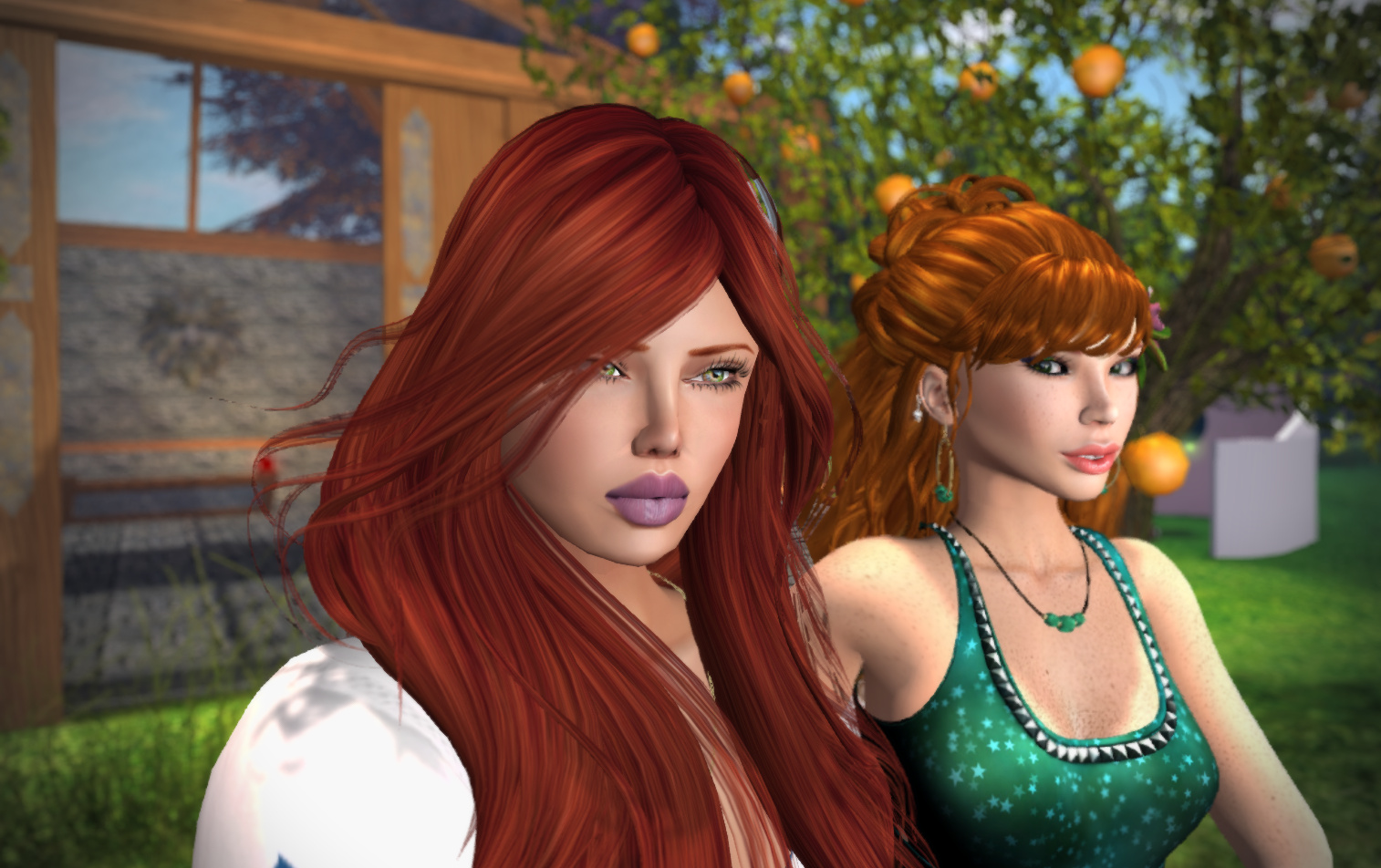 There's ku'u Polu, my Blue — elegant and beautiful and focused — and there's me, a bit ridiculous and completely unable to keep my eyes off of her for even a moment.
Today is Blue's rez-day.  I think some people think rez-days are a bit silly, they're not like real birthdays, right?  But maybe they're better, they're a celebration of our choice to be here.  And why would we ever turn down a reason for a celebration??
Blue is the most wonderful partner, friend, bride I could hope to have.  Her talents at building and scripting are amazing, but her devotion to her friends, to Eden outshine even those.
I'm so very proud of her.  I'm proud to be hers.   I still remember the first words we said to each other (yes, smarty-pants, even without looking at chat logs) — I remember the way I felt when she proposed.  Maybe I'll tell you that story sometime.
And every day… I wake up and am happy happy happy to be hers.
And I can't take my eyes from her.
Hau`oli Lā Hānau, ku'u Polū.  Happy rez-day, love!  Thank you for every single day!
Aloha kākou!