Ooooo some things are just too much fun for words.  Lei-wearing 'ukelele-strumming octopi on a 50's era swing dress?  You know that only could have come from Eclectic Stars!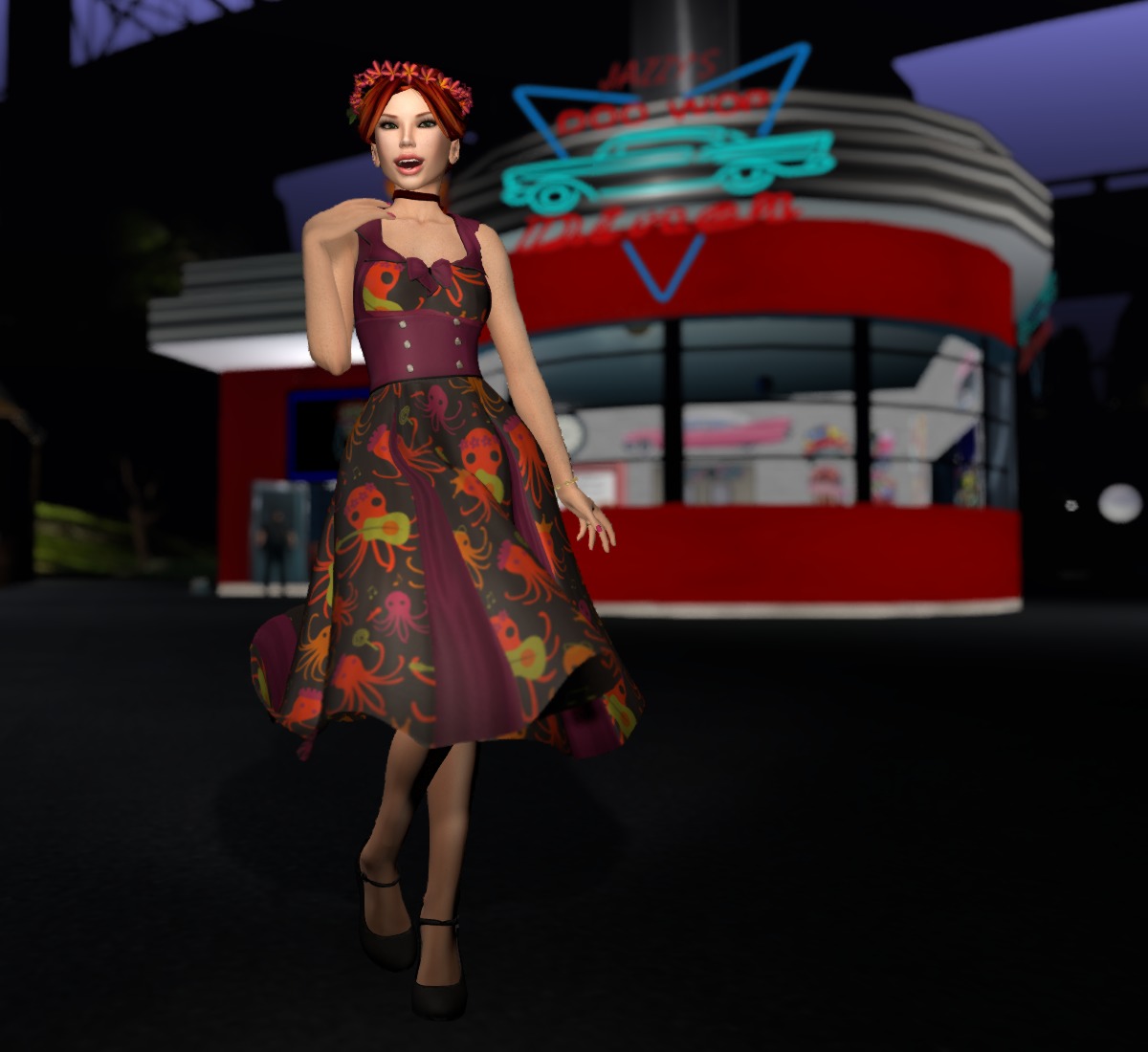 Swingers Octojam comes in fitmesh for Maitreya Lara, SLink Physique and Hourglass, Belleza and TMP bodies, as well as the standard five rigged mesh sizes.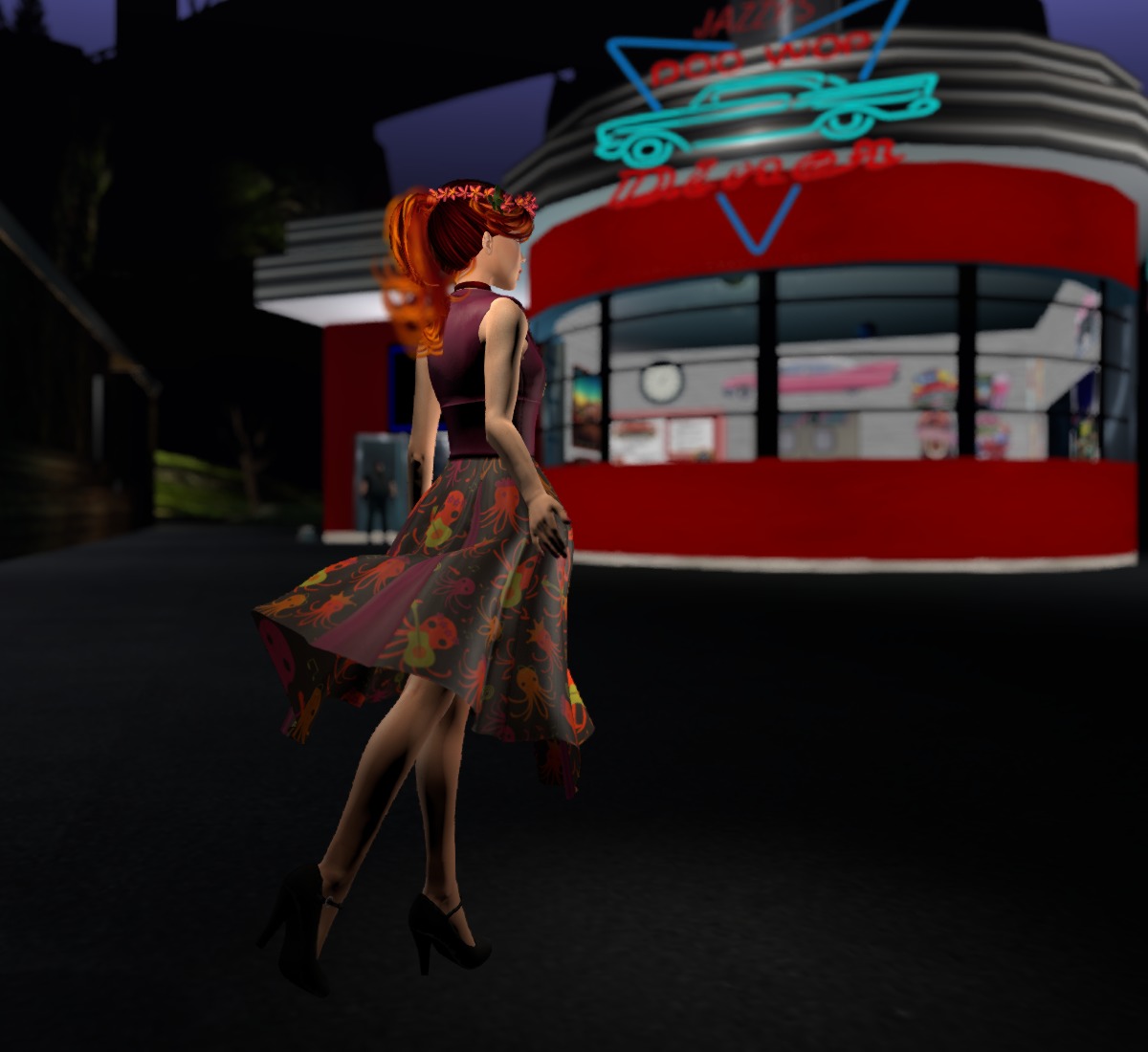 And a haku lei for a swing dress?  Sure, and Island Style Designs has a host of colours to match nearly any outfit.  I look almost as cute as those octopi!