Carrie's Lingerie has released another new update on an old friend.  Sami was one of my favourite old applier pieces of lingerie, so I'm so happy to have the updated version with Omega appliers.  The lace-up back is just mmmmms.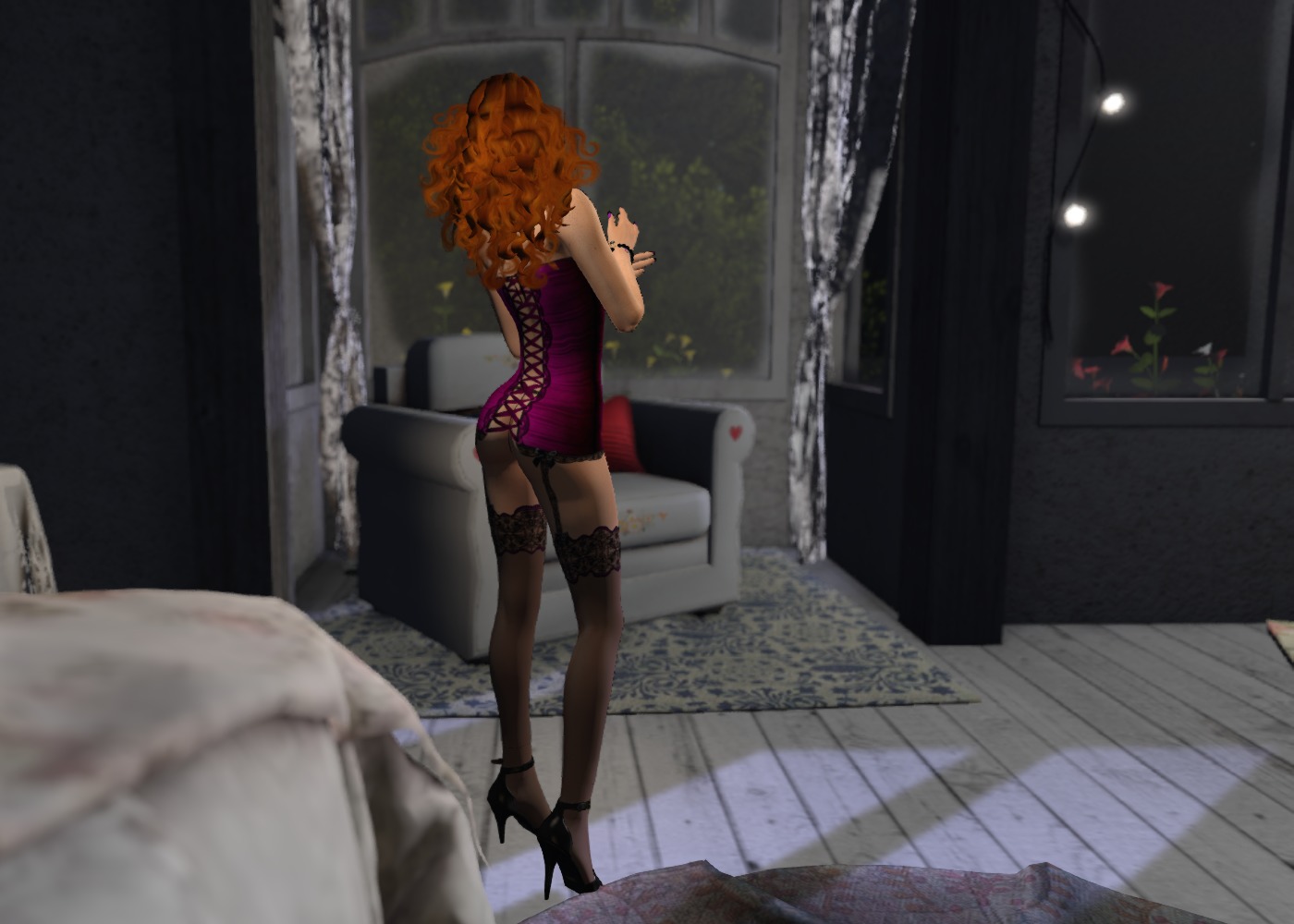 Sami comes in six strong colours (and a fatpack is available), so you're sure to find your look.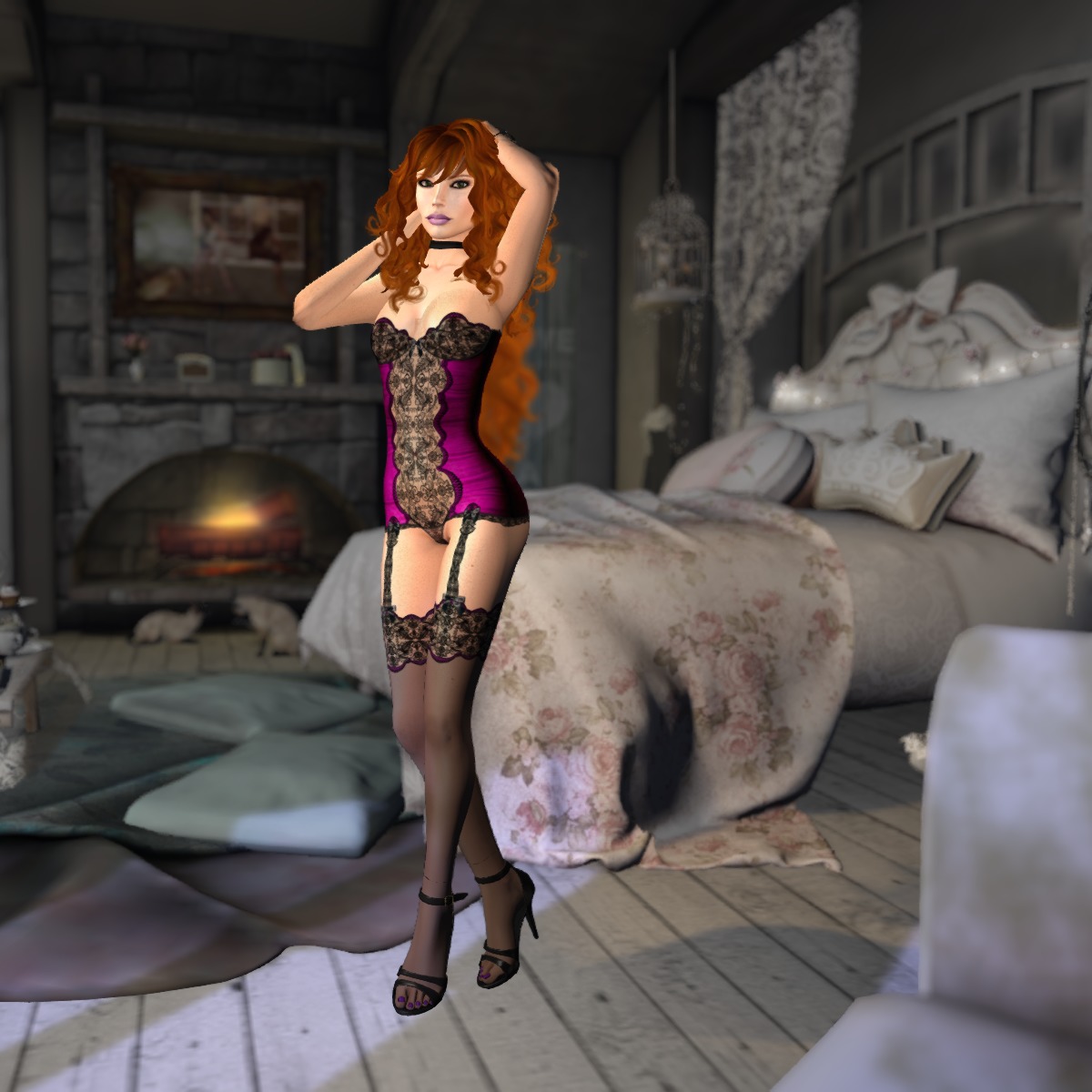 I usually don't follow boudoir shots with something more covered up, but I do like wearing a corset and a pair of jeans… it's perfect for a casual sexy look when you're out for the pub.
I am so glad that Carrie's Lingerie has continued to update some of the older pieces with Omega appliers.  I can think of quite a few to put on their list — Fireangel in particular, and that one burlesque-y outfit that I haven't seen in the main store for ages!
Mahalo!  A hui hou!