This is the SLF&O Spring Gift from Ana Markova.  It comes with an optional chain and harness which you can wear together or separately.  Just in case your partner likes that Springsteen song "Pony Boy Girl" I guess 🙂
It comes in fitmesh sizes for Isis, Freya, and Venus, Physique and Hourglass, and Maitreya.  There are no standard rigged mesh sizes or fitmesh for classic.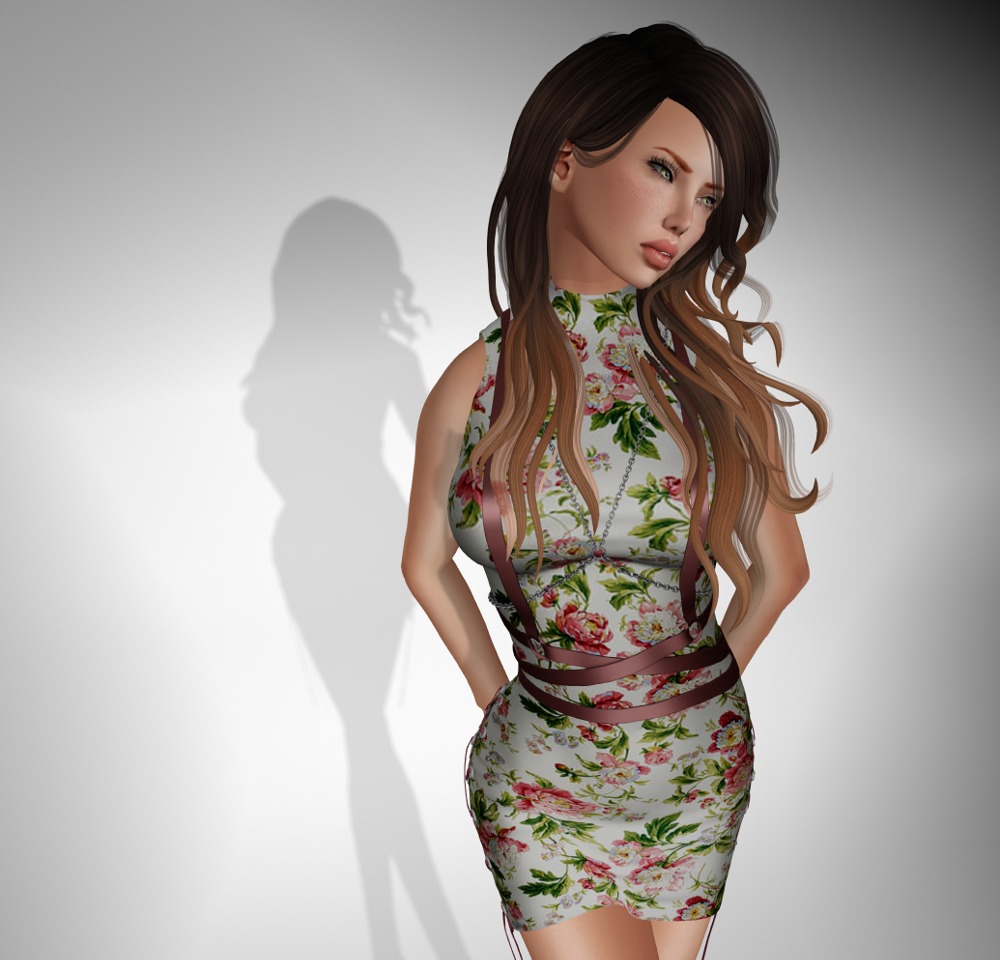 I'm also showing off one of the gifts from FaMeshed, a lovely hairstyle from Mina.  The gift is only in this color at the event, but comes with color HUDs in-store.  Check out Mina, they do some very nice hairstyles!