Solas and Bee at Silvan Moon Designs have a lovely exclusive for you at We Love Role Play this month: the beautiful Song of Shaherazade.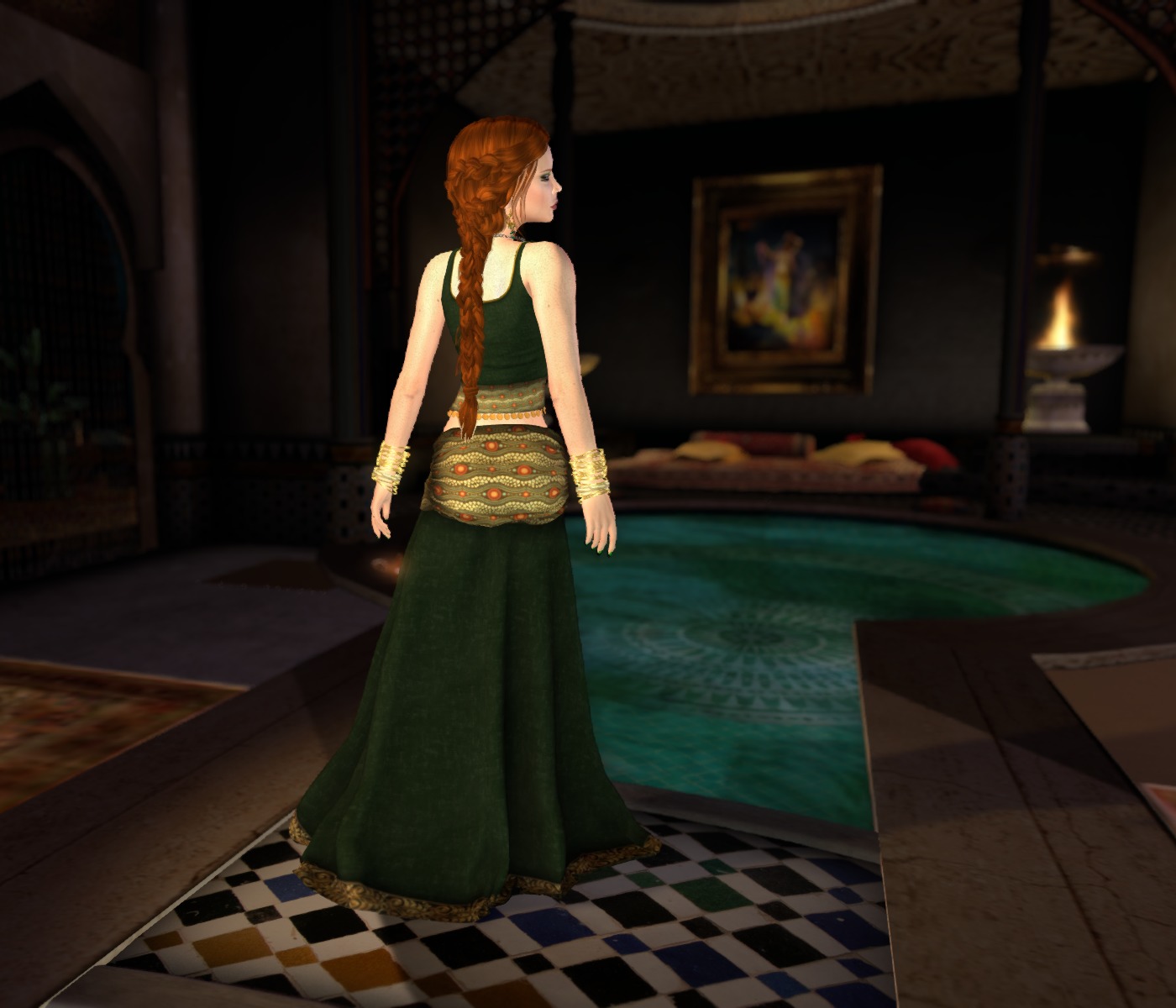 Song of Shaherazade is a single-piece mesh available in in fitmesh for SLink Physique and Maitreya Lara only.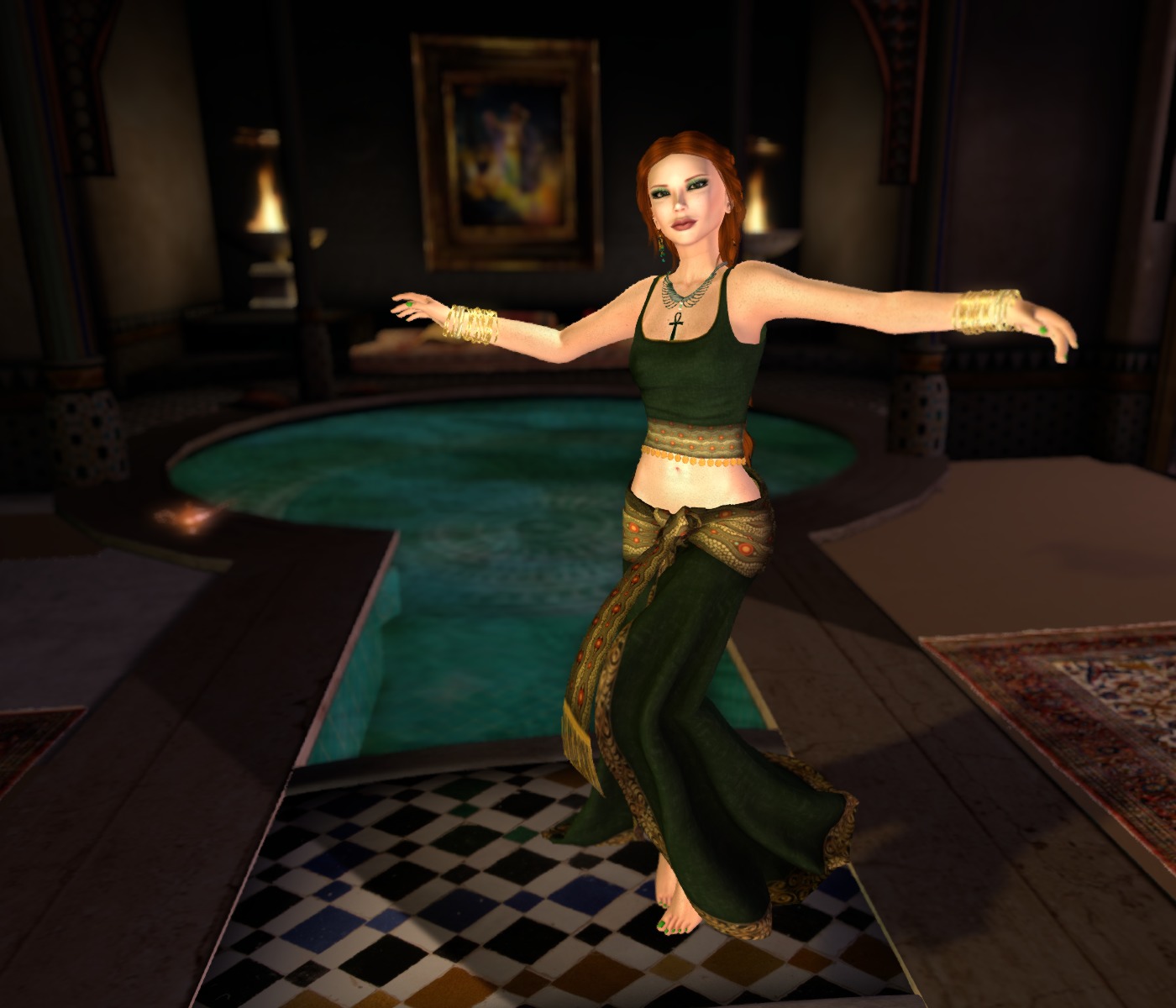 Shaherazad is available in six lovely colours — black, blue, green, purple, white and red.  Bee's texturing is just amazing: I love the hip scarf and the the coin detail on the top.
I think I've blogged the Alae Atrae neckpiece from Rowena's Designs before: it's a beautiful neckpiece featuring an ankh and spine-wing motif, with a colour selection HUD.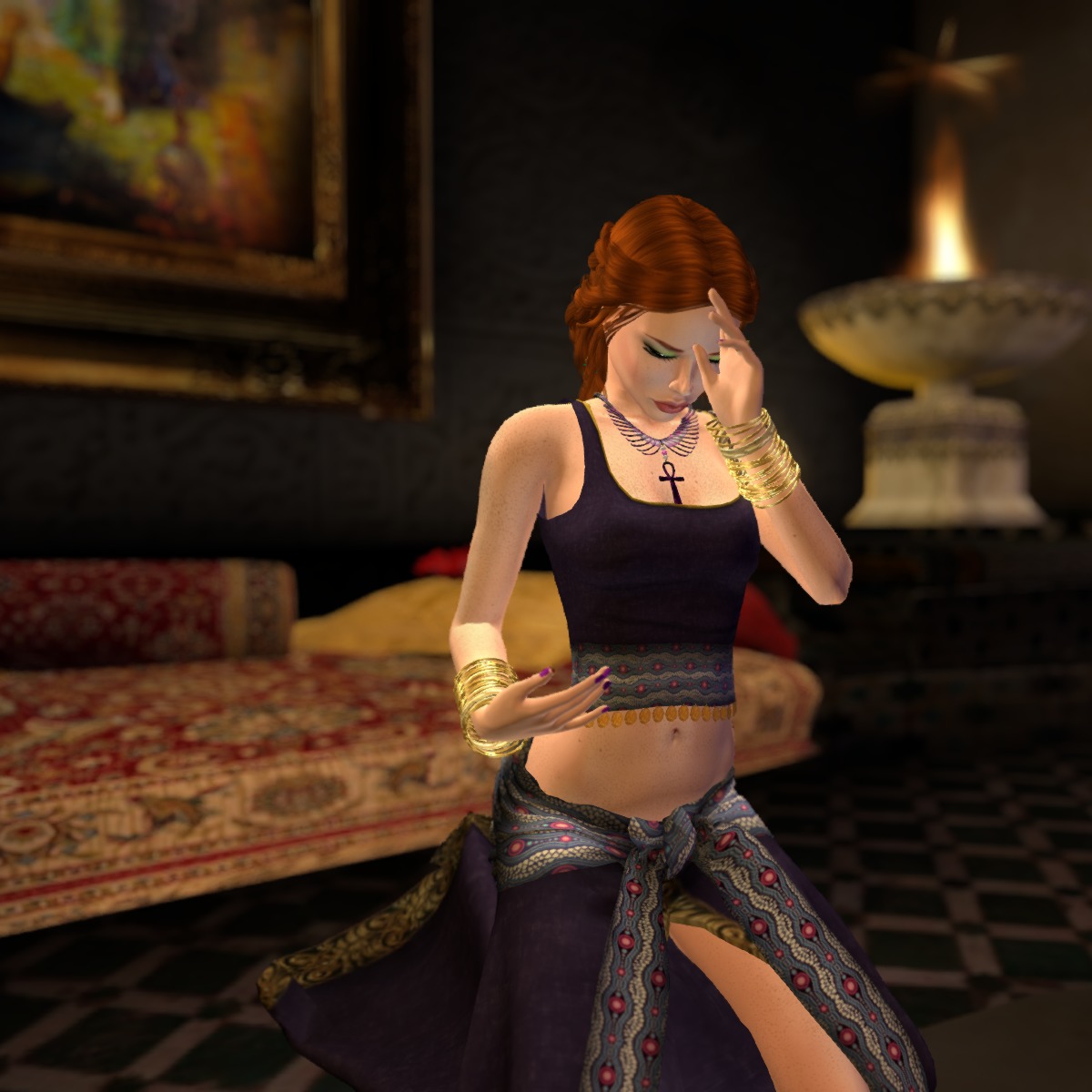 Song of Shaherazade is a lovely outfit with a Indian/middle-eastern period feel, but it's only around this month!  Stop by We Love Role Play and take a look today!
Mahalo!  A hui hou!