This full mesh gown is a fairly old mesh, but the outfit is made interesting with the addition of some "nail gloves".  This was a win on the Red Room's MM board a little while ago.  A day after I picked this up, sadly, Red Room closed their in-world store.  Let's hope their inventory makes it to the marketplace!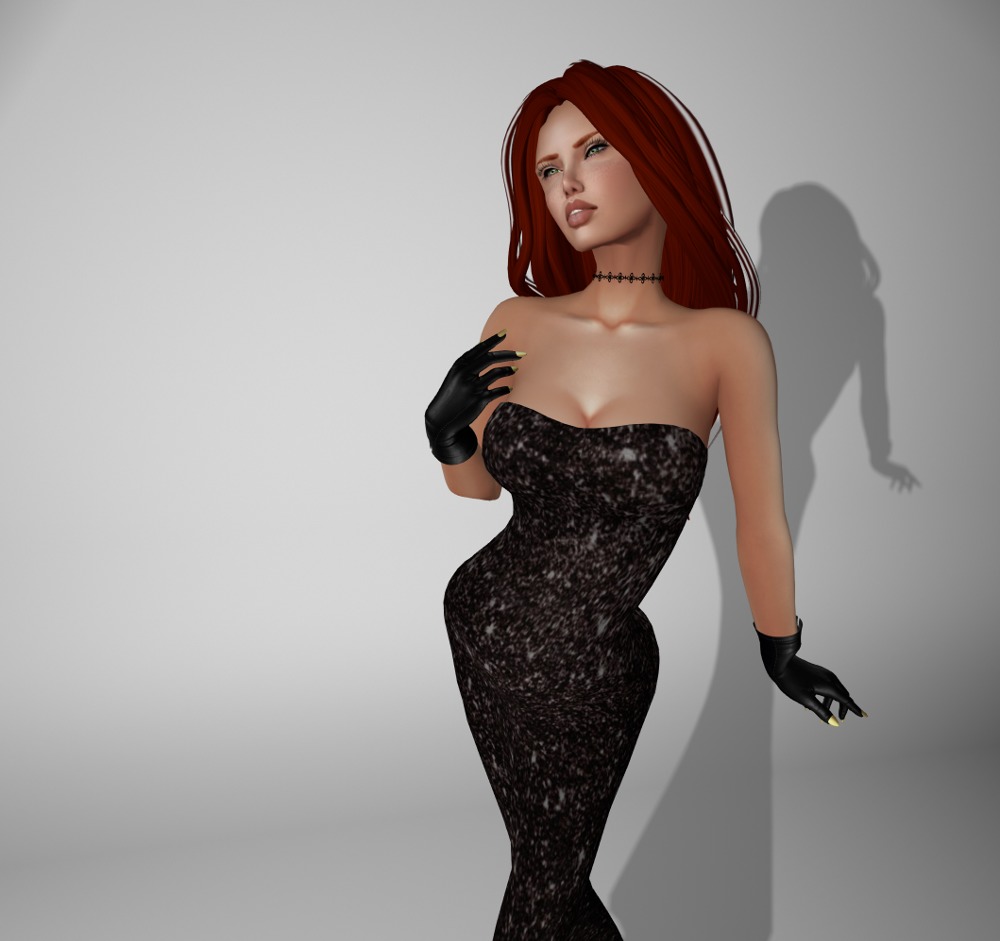 The gown is only in fitmesh for Maitreya, Isis, Venus, Freya, Physique, and Hourglass.  The gloves are static, which is a little bit of a letdown after having bento enabled hands from Slink and Maitreya for a some time now.  I'm sure creators will start doing fitmesh gloves that will suit bento (although for gowns such as this, I do like applier gloves).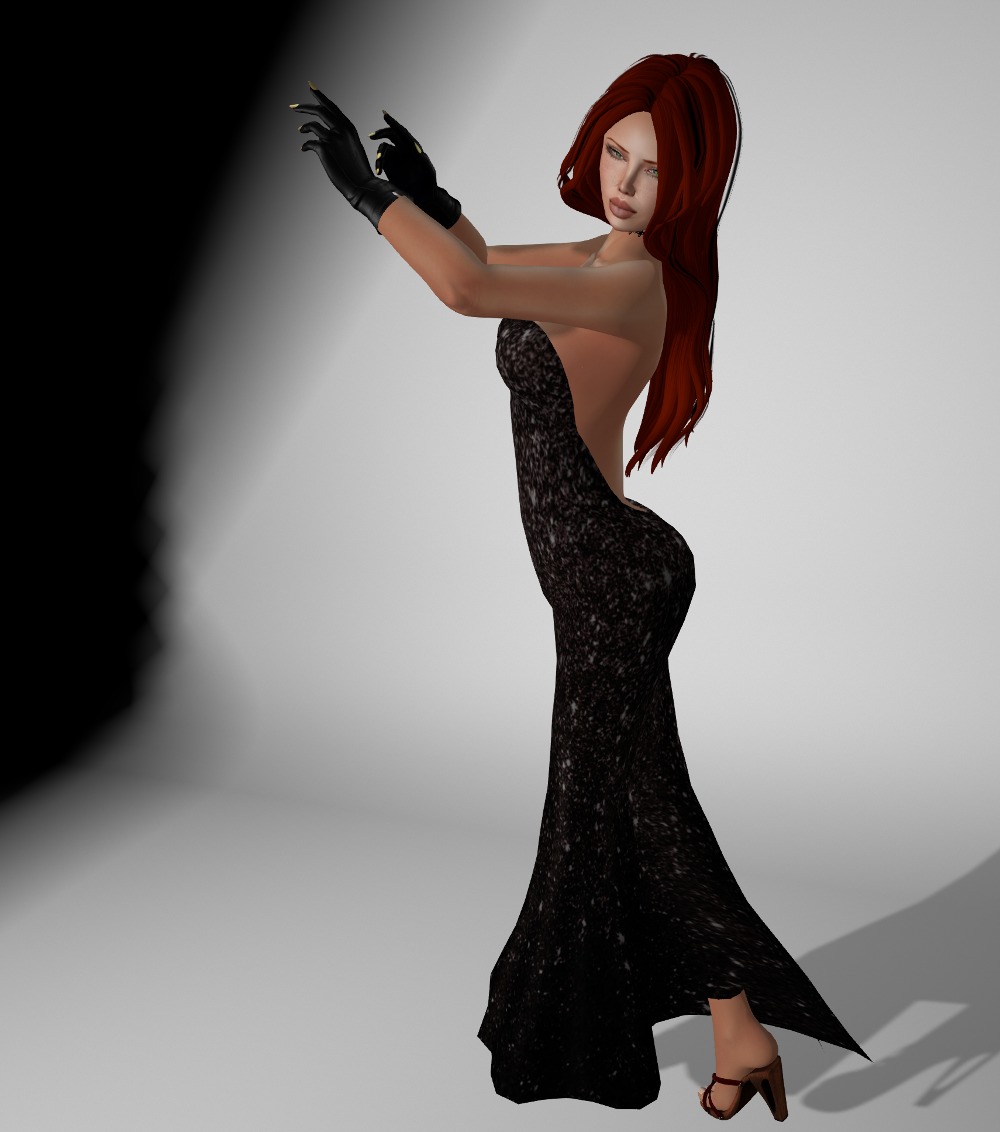 Here's a close-up and a sneak peek at an upcoming product from us, a cute little choker in various patterns!  It's non-rigged mesh so you can resize with the included script.  Coming soon!