This tank and pantie set is my absolute fav pick from the current FaMESHed event!  FaMESHed are celebrating five years in operation this month, and as usual, the event is fantastic, if you have the patience to get in!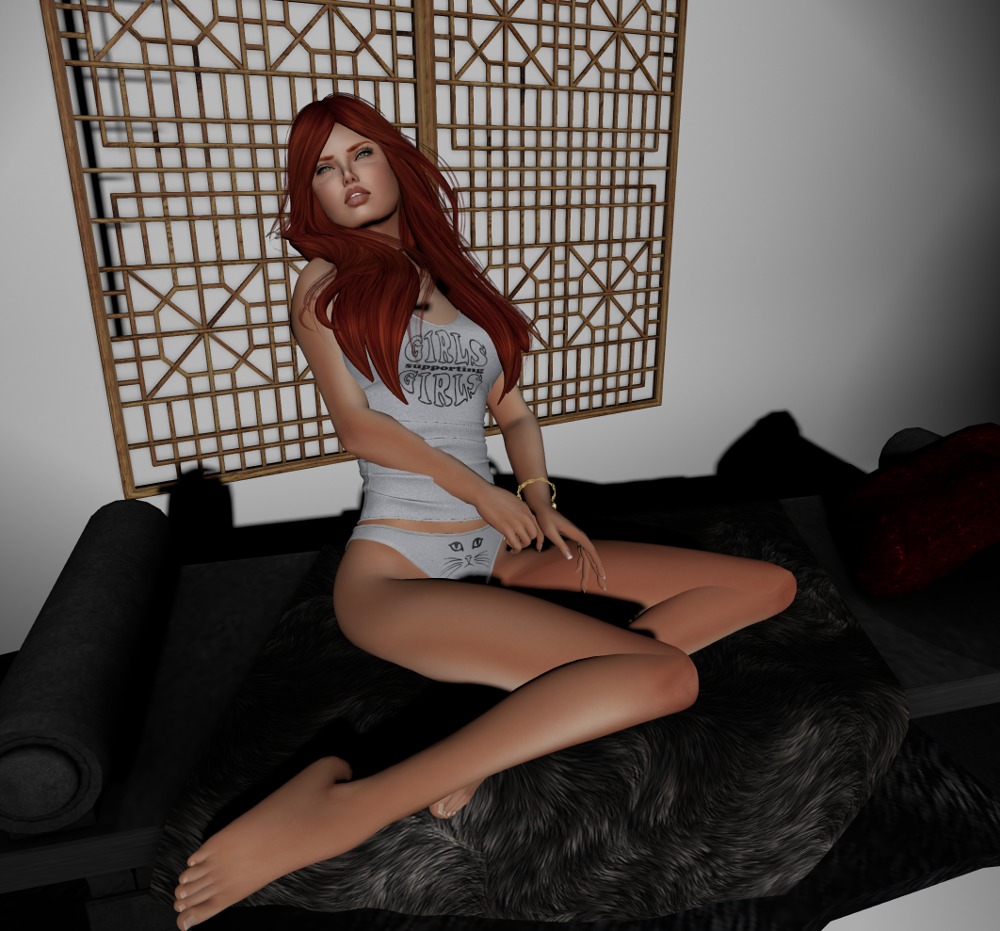 The tank is L$149 and the panties are L$99.  Both come in fitmesh sizes for Maitreya, Slink Physique and Hourglass, and Belleza Isis and Freya.  You can choose from ten colors, each sold separately.  Both the tank and the panties include a three texture HUD in plain and two cute designs.
Also, nearly all the creators at the event are offering a free gift at their stalls (FaMESHed free group join required).  I've placed what is again my pick of the best gift as my photo backdrop.  This all mesh lattice art is wonderful, and each is only 2 LI as supplied by the creator (I'm showing two of them side by side here).  As they are mod, you can stretch them to whatever size you need!
I'm sure I'll show you some more gifts from the event in coming days.  Stay tuned!