Our lovely friend Sarah owns a farmhouse.  So I got dressed up in country wear to visit.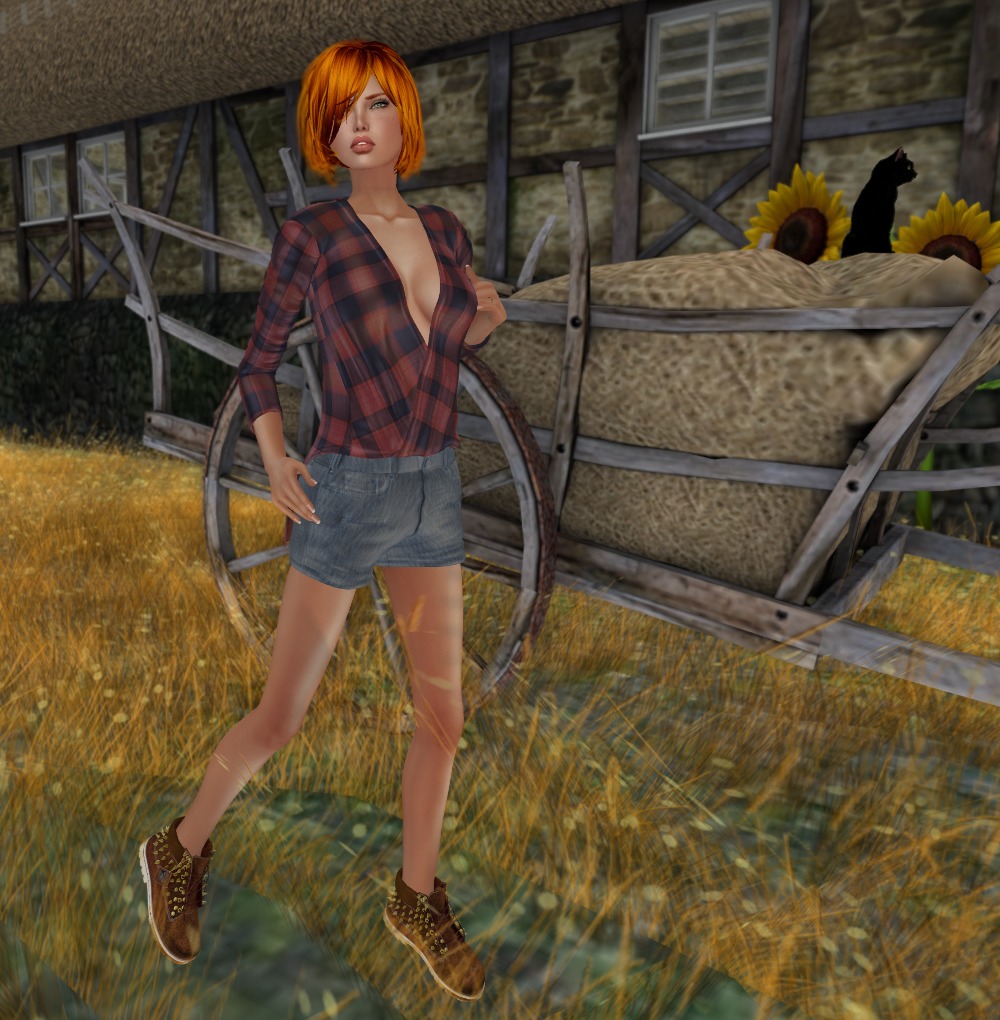 My outfit is all one piece, and comes in standard sizes, plus fitmesh sizes for classic, Belleza, Maitreya, and Slink.
Included are the Brown Suede Timberland boots, which are available for Slink Flat, TMP, and classic feet.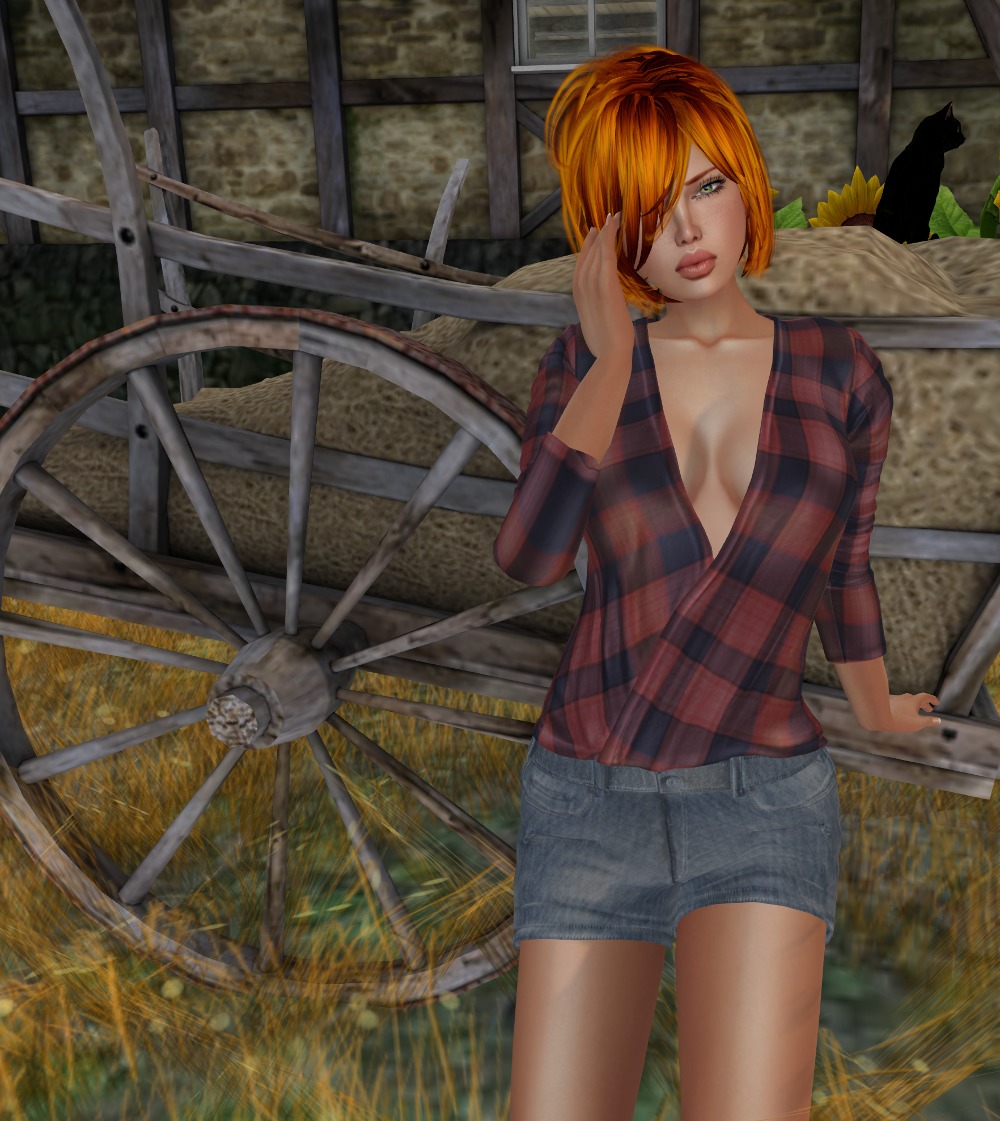 The only minor issue with this outfit is that even though it's one piece, the shorts can poke through the shirt tails, which seems strange as I would have just deleted those parts of the shorts behind the tails as a creator?  Oh well, an outfit for walking around but not wearing to the local hoedown 🙂