One more set of goodies from Petite Mort's in-store Easter egg hunt!  I'm not usually a "shorts" kind of girl in-world, but these are just too much fun!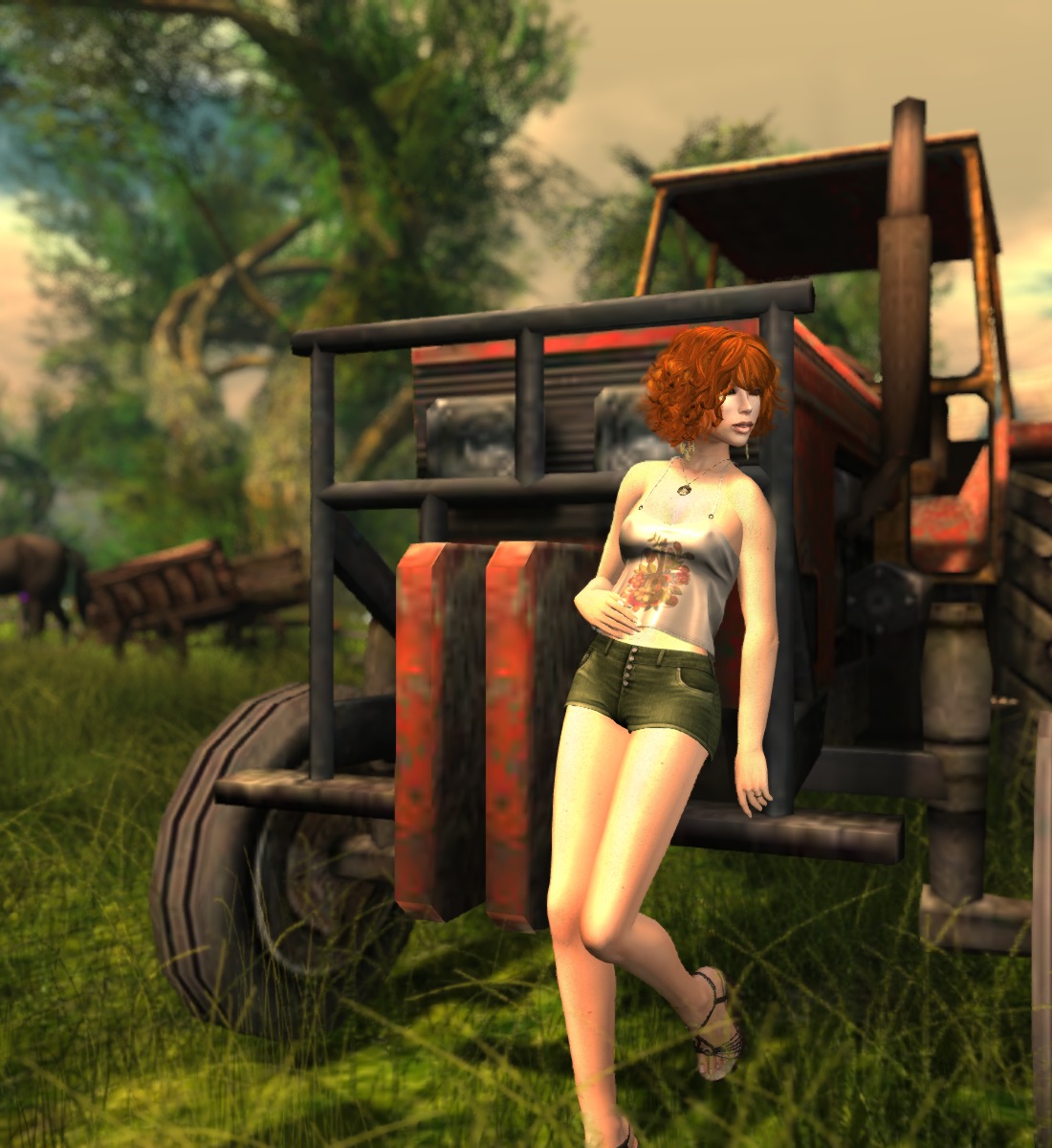 All of Petite Mort's hunt items are fitmesh for Maitreya Lara, SLink Physique and Hourglass, and Belleeza Freya, Isis, and Venus mesh bodies.

Any later in the season and sitting on that sheet metal might be too hot to handle!  But don't you wait any longer, hidden eggs don't stay good forever!  (important safety tip)
Please visit Petite Mort before this hunt is over, and check out all the lovelies there for you!  Mahalo!  A hui hou!