I don't often get an occasion to wear a gown any more.  We used to have a classical music event at Eden once a week that gave us an excuse to get dressed up, but unfortunately the DJ had RL commitments that forced her to stop doing it.  Such a shame, but RL comes first.
For Easter, Paris Metro gifted all their members with this lovely floral gown!  So rather than put it in the back of my wardrobe, I photographed it for you!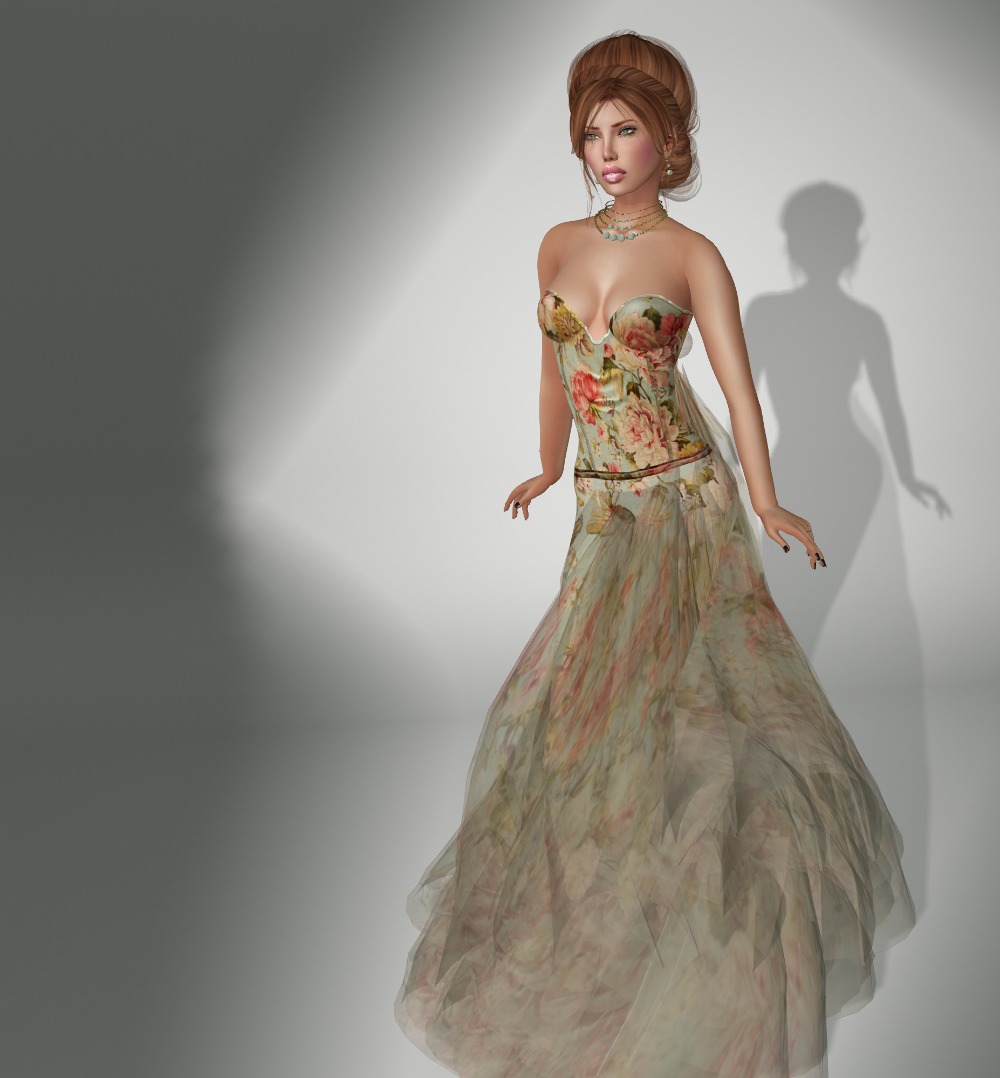 It's old style flexi prim and appliers/system layers, with a mesh panel to complete the dress, so the complexity is a little high.  With everything I'm wearing, the complexity is around 124K, so it's not completely out of the question to wear to an event.  The gown also comes with a hat which I've chosen not to wear.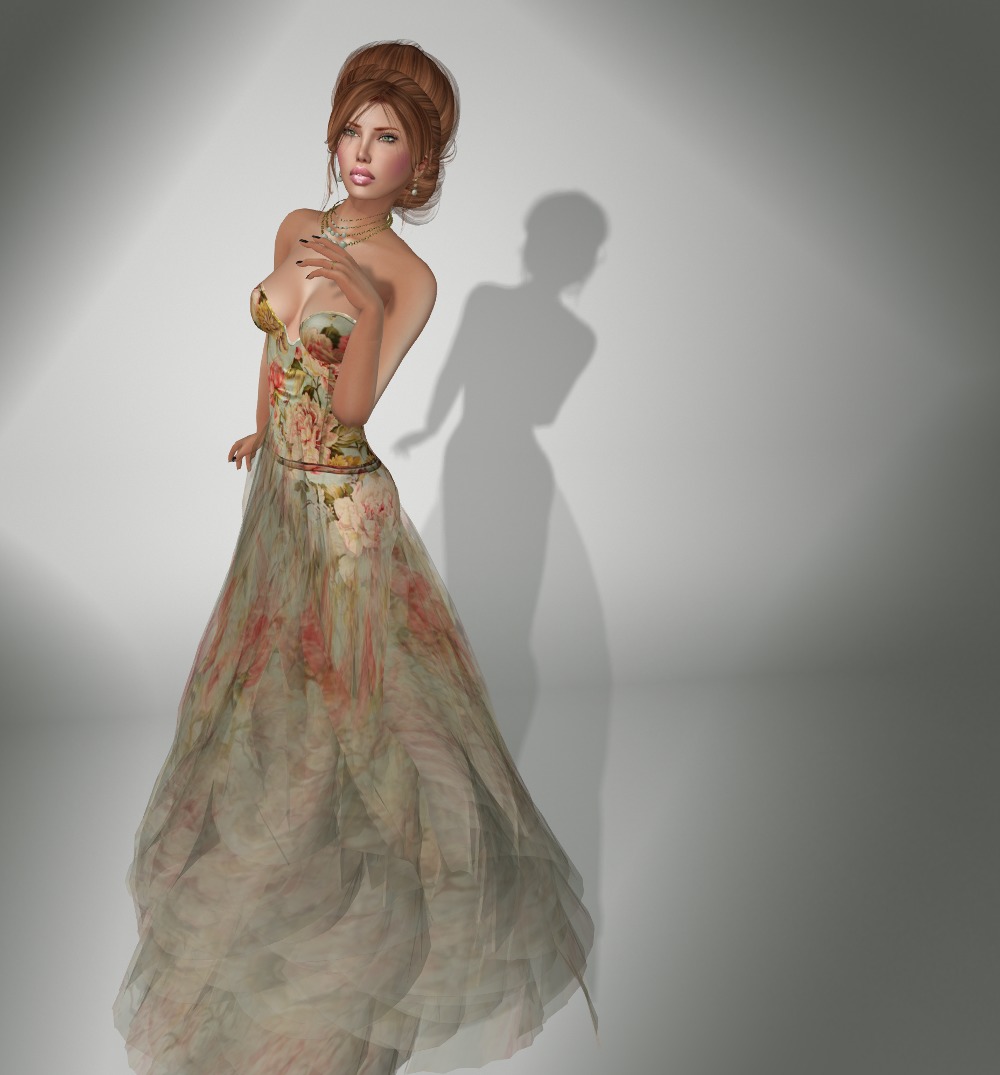 My hairstyle is from D!va, and is reminding me that I haven't done a feature post on this hairstyle yet.  It's extremely versatile!  I'm making note to do it, I promise 🙂