Here's a lovely little gown at a price that can't be beat — Wild Orchid from Dressed by Lexi!  It comes in three lovely colours and is perfect for a summer evening dance!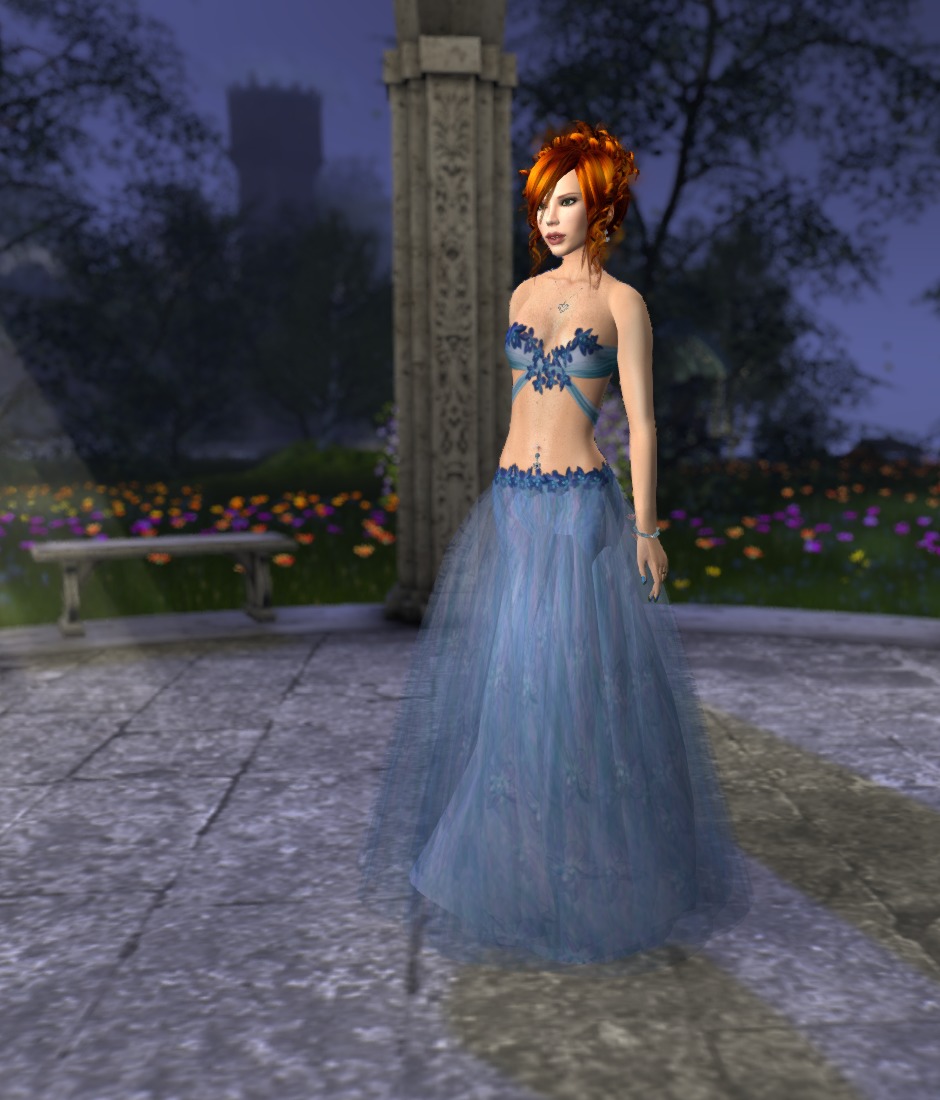 Wild Orchid has a lovely jewelry set, but is lacking a necklace… which is a happy spot for an engraved heart pendant given to me from my lovely Blue.  <3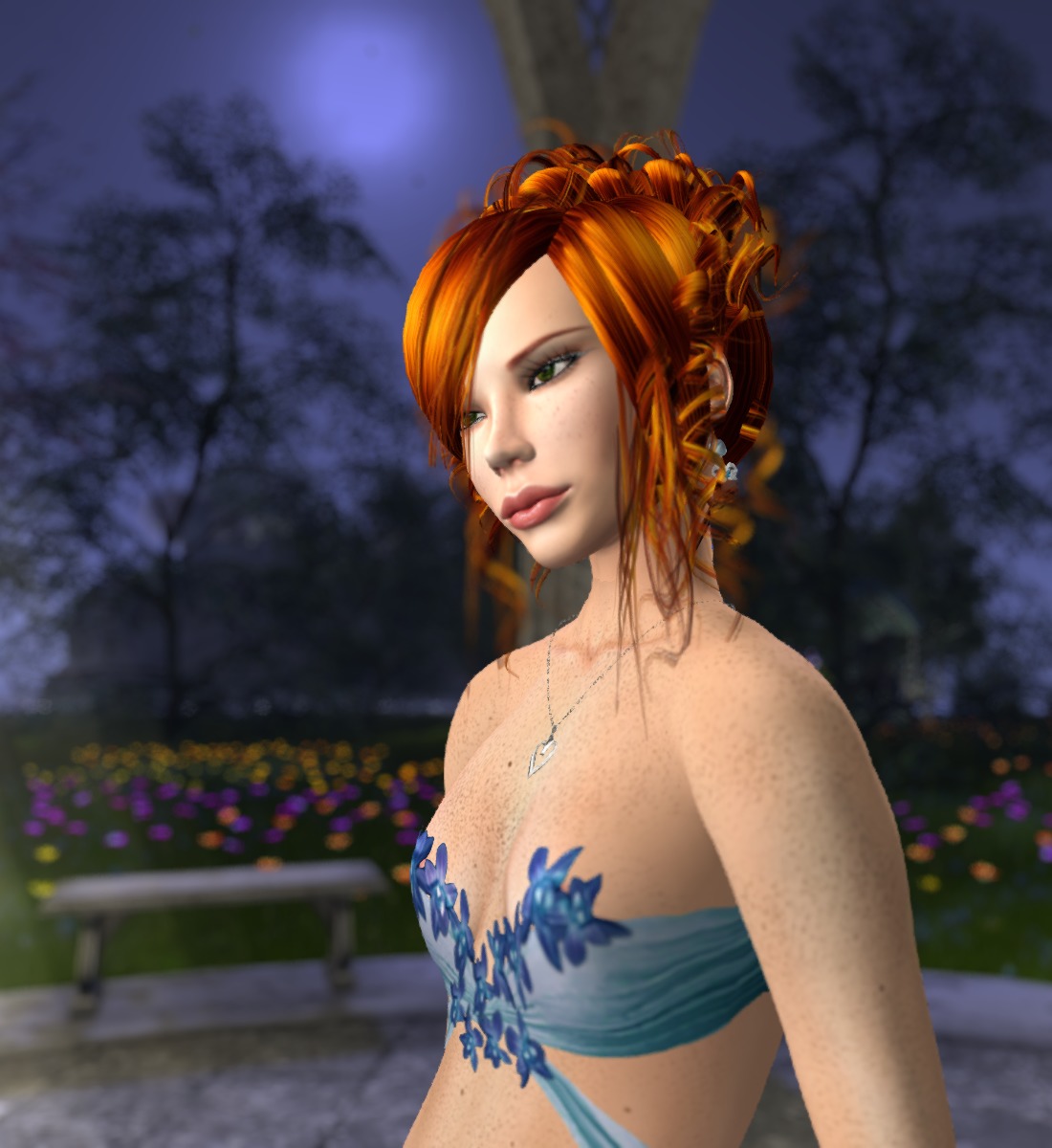 Wild Orchid is in my favourite style of gowns: it makes good use of flexi prims, which are the best to dance in.  One of these days a smart gown maker will start creating mesh tops with flexi-prim gowns, and save the Omega applier layers for the (hidden) glitch layers.  But until then, I'll gladly take an applier top so that I can get a gown that dances well and has that light gauzy feel!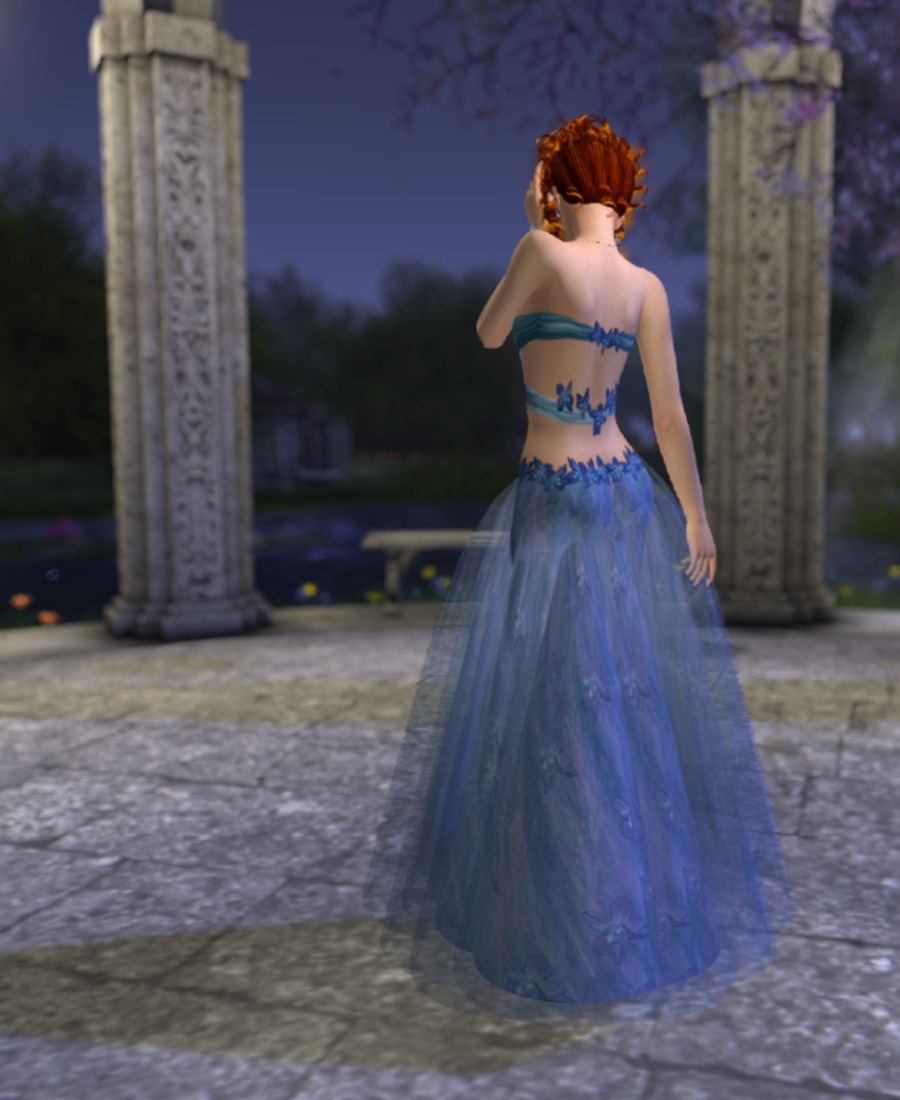 Dressed by Lexi has some lovely wonderful dancing gowns for some incredibly good prices.  Visit today, and go out and dance!
Mahalo!  A hui hou!