One of the "rules" meant to be broken on occasions when you're a redhead is "Never wear a red dress!"  This dress makes me so what to break that rule!  And it's really wine, not red, and I can go auburn, right? 🙂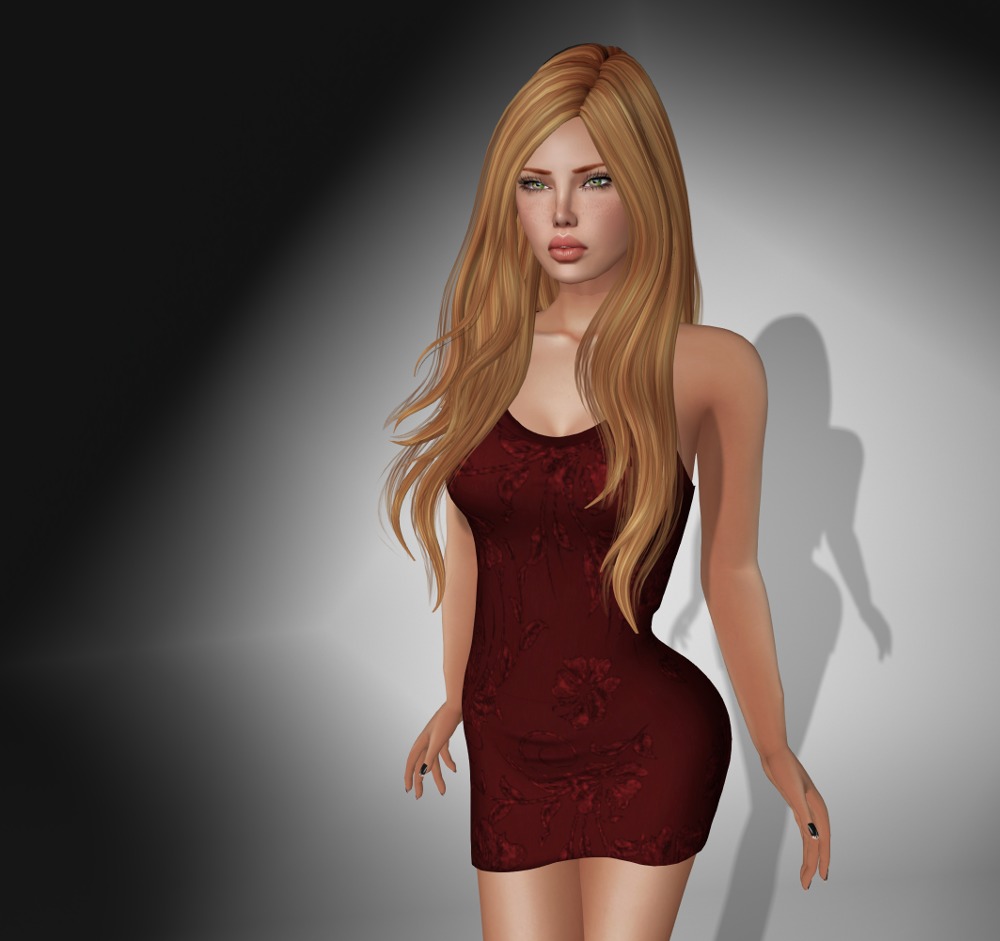 This dress is only available in fitmesh for Freya, Isis, Physique, Hourglass, and Lara.  No standard sizes, sorry girls without a mesh bod.  I really love the texture on this.  It's subtle, yet eye-catching at the same time.  A very nice job.
I chose a hairstyle from Exile, who created my favourite long hair, which is called Stone Cold Seduction.  I've featured that a number of times before on the blog.  This hairstyle was Exile's gift at Hair Fair 2015, and as it features the same red coloring HUD as Seduction, it runs a very close second for my fav long red hair!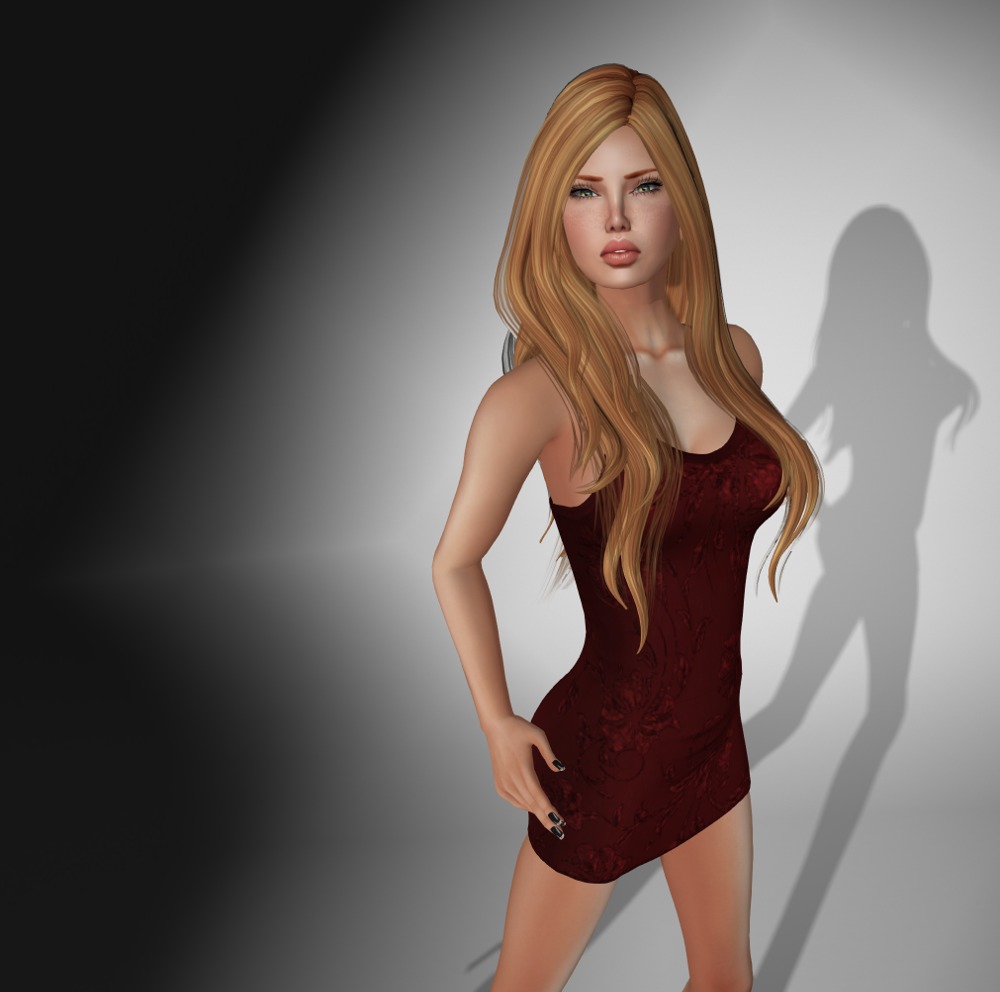 I found some matching red heels too 🙂