Your friends at Petite Mort have a lovely little Easter Egg hunt going on currently at the Petite Mort store.  There are seven eggs to find (and a beautiful little basket to put them in), and each egg holds a lovely PM treat!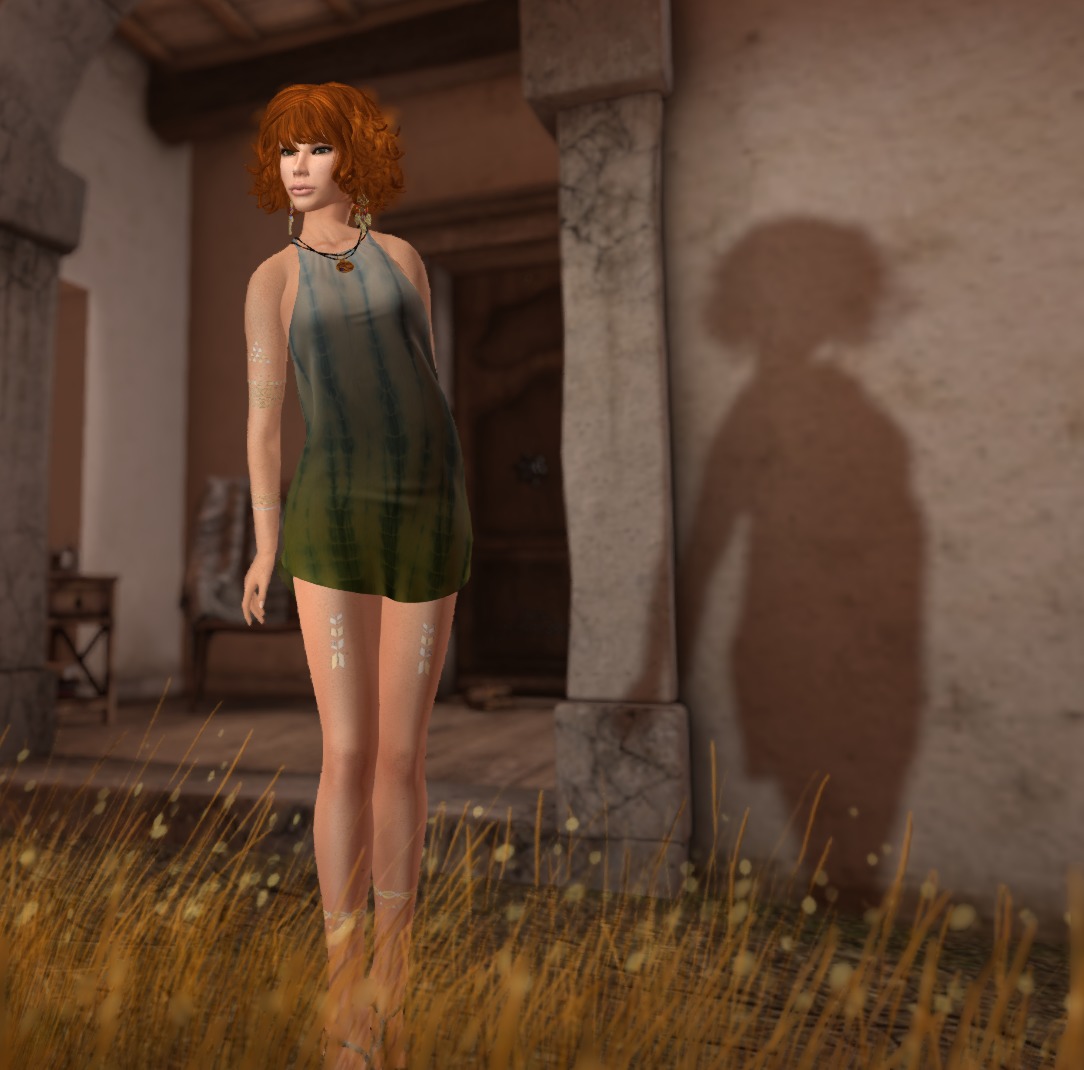 The Celestial Compass pendant from .Eldritch. carries just the right mystical motif for me.  The fact that it makes me think of script from the Doctor's homeworld is just a bonus.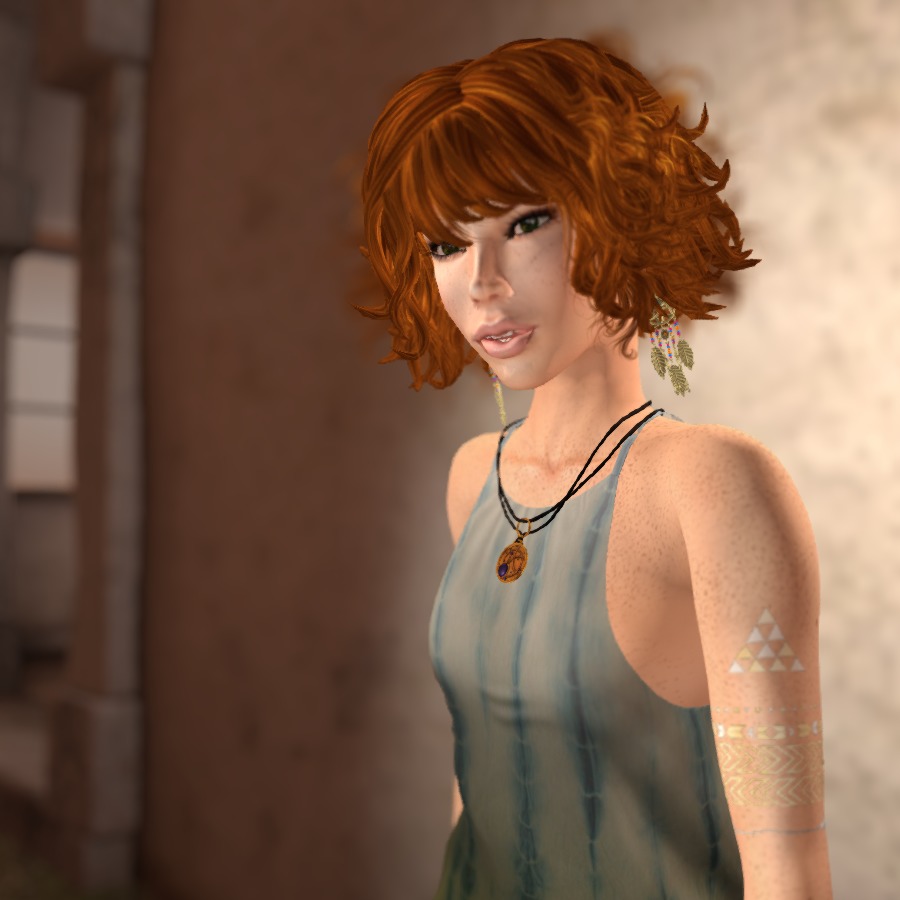 GOOSE — old wooden bench pose
I'll admit, I really love the foil flash tattoo from Alaska Metro, it suits me — and many of the clothing items I like to show you!
Blue/Green Ombre comes in fitmesh for Belleza Freya, Isis, and Venus, Maitreya Lara, and SLink Hourglass and Physique.  That's fitmesh for all of your needs!
Stop on by Petite Mort, grab a free Easter basket, and start hunting for eggs.  Six are $10L each, and a seventh golden one is free!  You so don't want to miss this leap into spring!  Hauʻoli lā hPakoa!  Happy Easter!
Mahalo!  A hui hou!