As flowers bloom in the spring, wonders bloom at Silvan Moon Designs!  Bee and Solas have a beautiful little mesh dress for you in three springy colours exclusively at Shiny Shabby.  Peaches and Cream comes in sizes for Maitreya Lara and SLink Physique, and as always, there are demos to try first!  The large flower detail is a separate unrigged mesh piece, so you can adjust it (or omit it) as you like.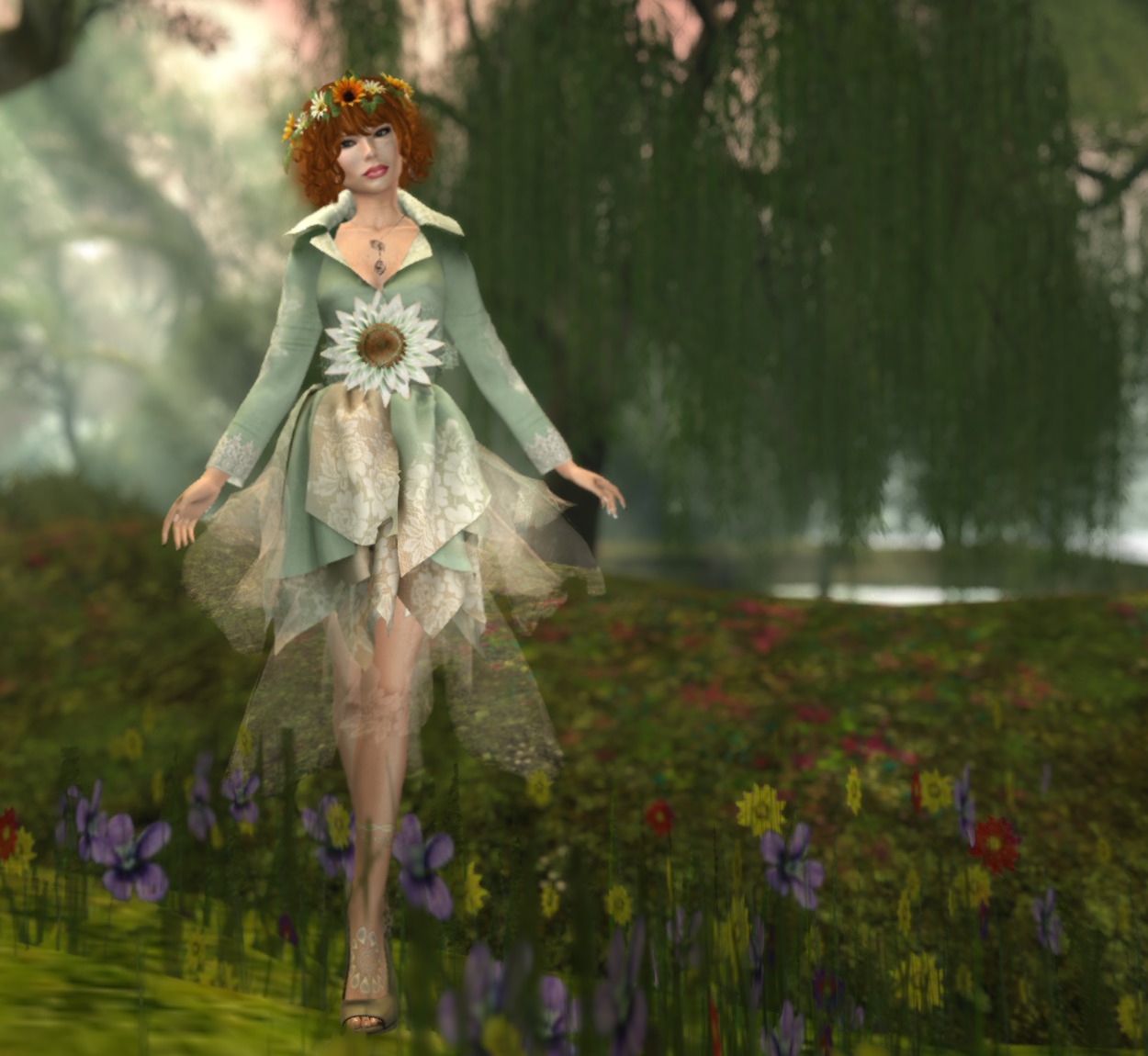 You've seen my favourite daisies wreath from Caverna Obscura many times before, but I get to show you a lovely new necklace and earrings from EarthStones.  Feuilles features a HUD that allows you a lovely choice of metals and gemstones.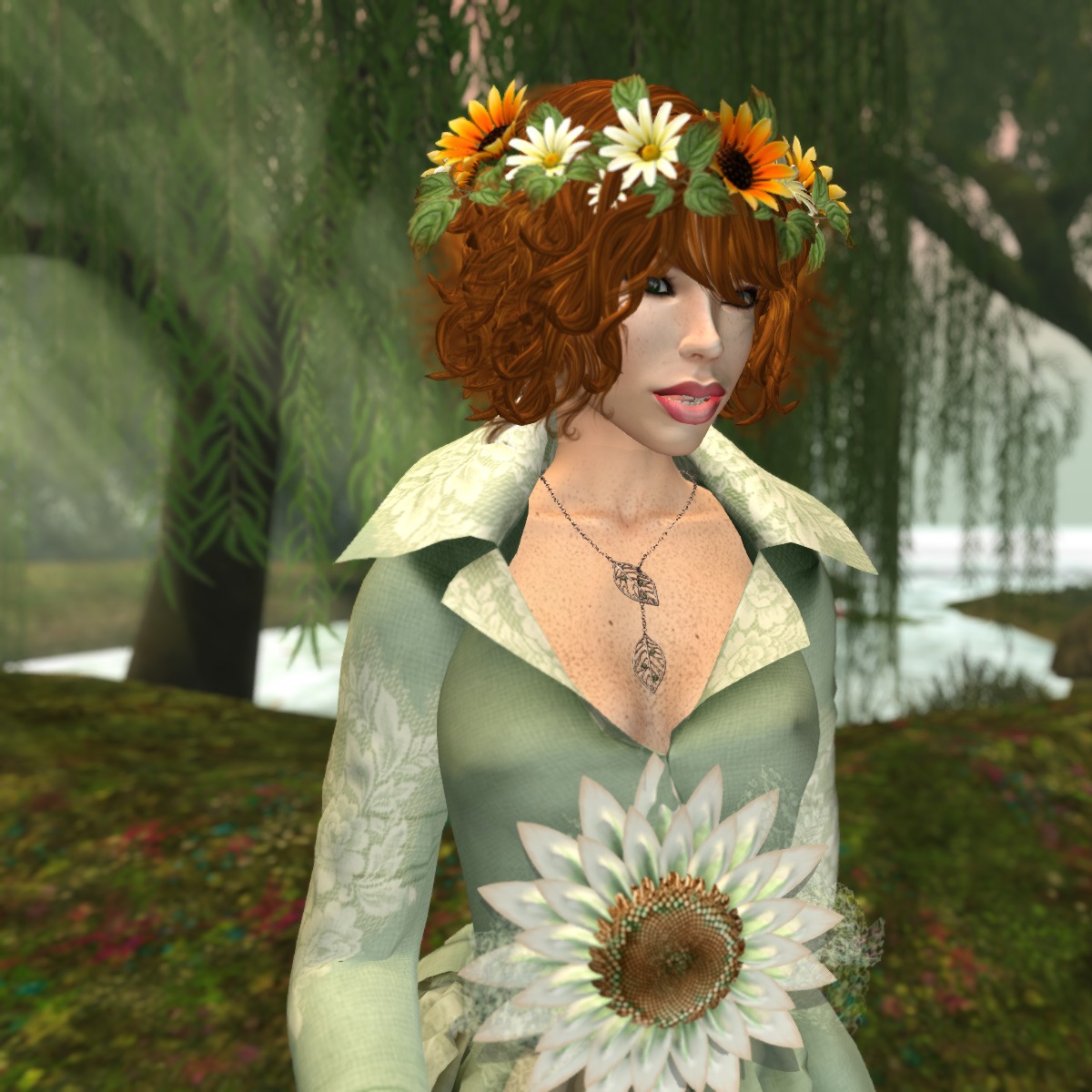 Spring is just bursting with treasures to find after the cold winter months.  Stop by Shiny Shabby and take a look, you're sure to find all kinds of wonderful treasures.  Here's hoping your spring is as full of colour and light!
Mahalo!  A hui hou!