While I was running around checking MM boards yesterday, my letter came up on a Lucky Letter board twice in a row!  This pretty little applier and prim dress was the first of them 🙂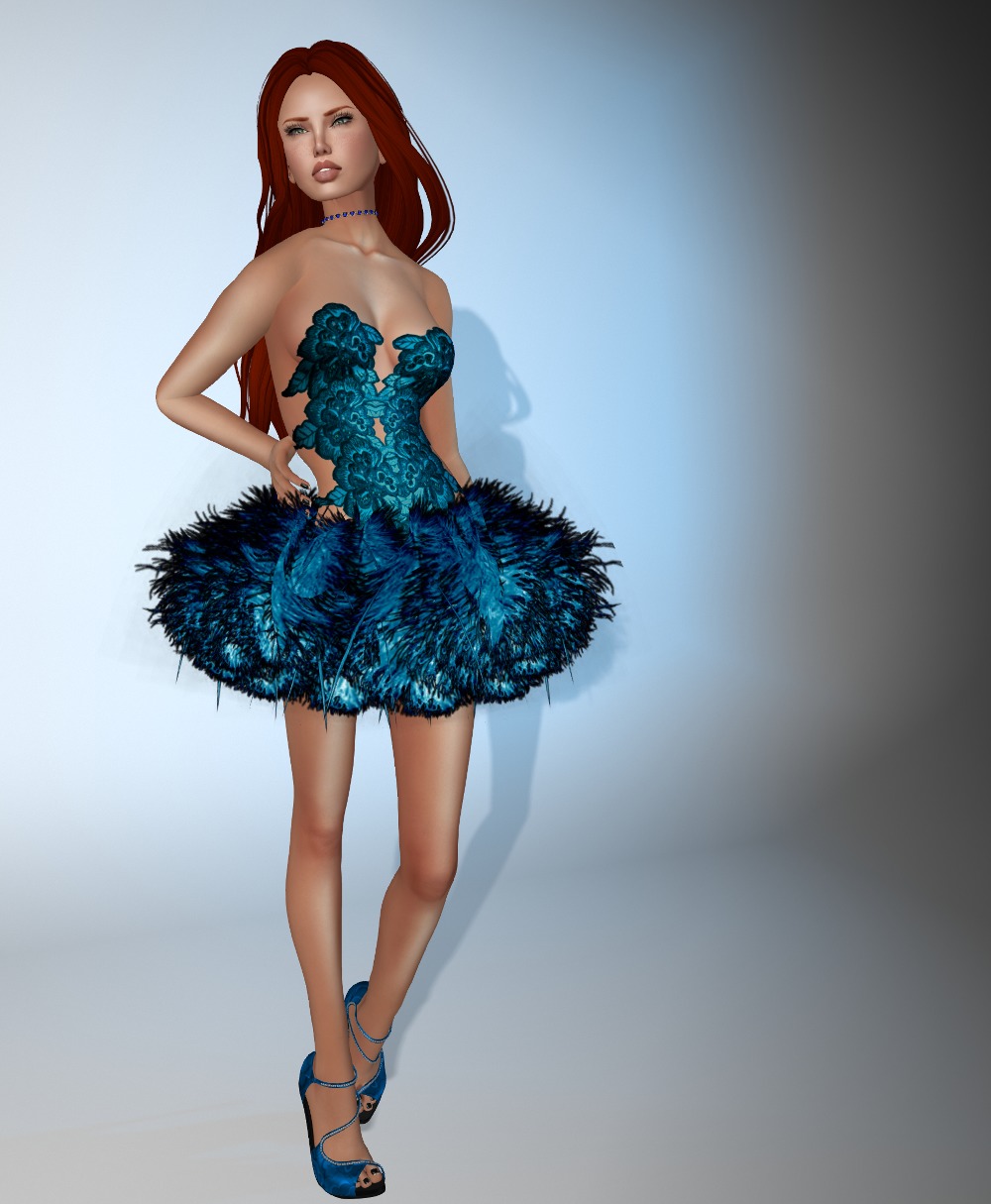 The top and pants are on system underwear layers, and there is an Omega applier too.  The prim skirt doesn't have a resizer, but it's modify, so if you need to, you can adjust the size to fit you.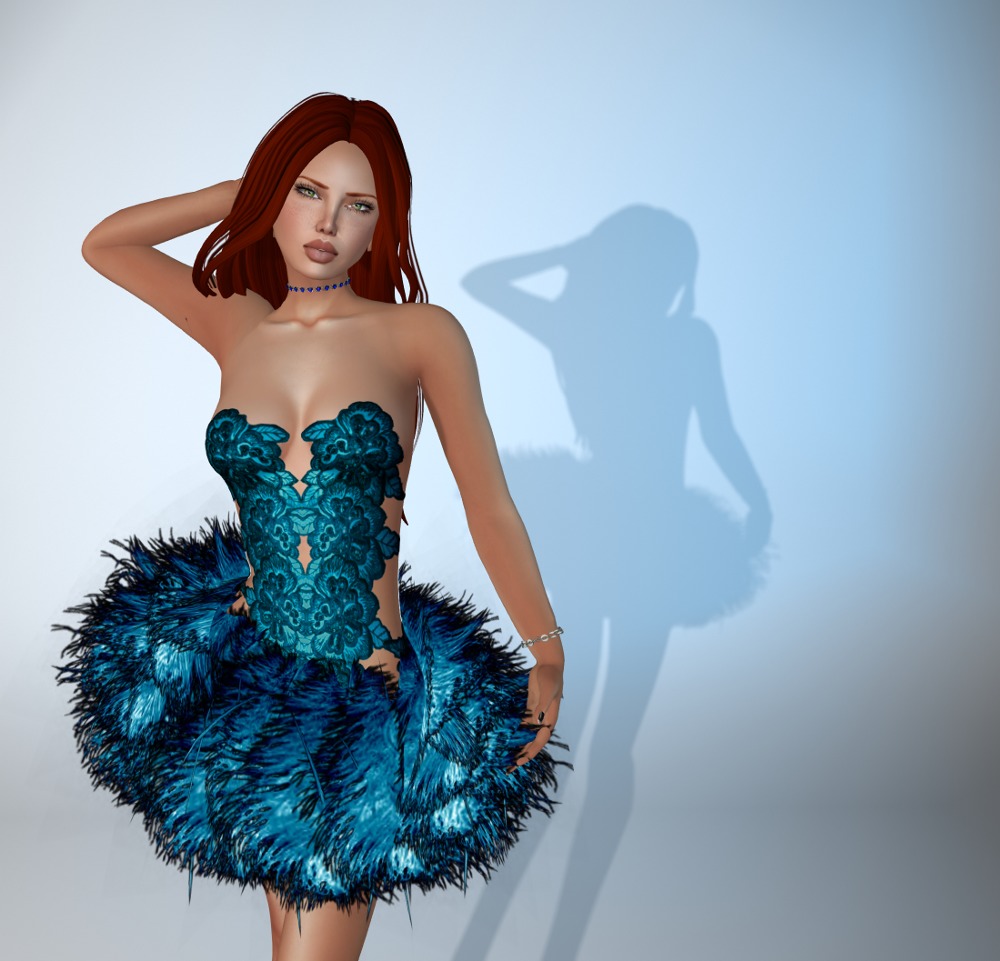 This color happens to be one of my favourites as it suits my hair so well.  Pinks and reds?  Noooo.  Blues, purples, and greens?  Yes please!