This cute little trikini is a group gift from Scandalize.  Scandalize is L$100 to join, but this swimsuit alone has to be worth that price!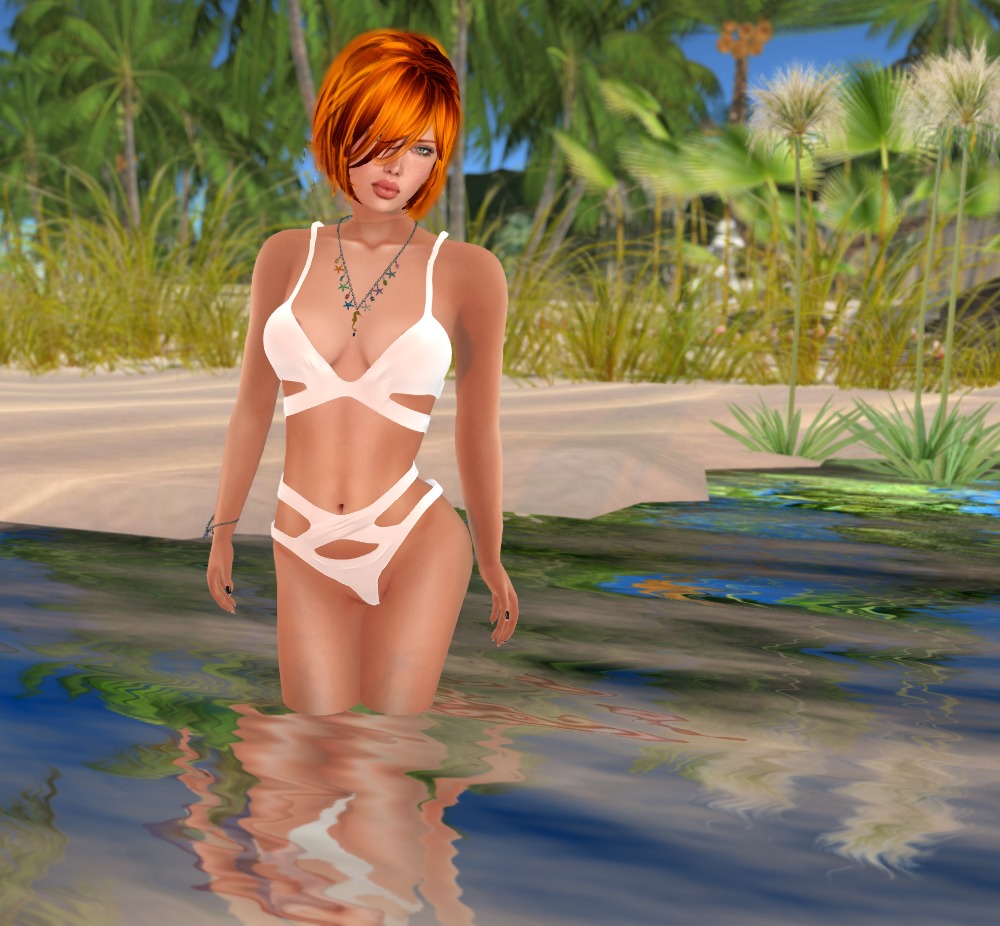 The size is Maitreya Lara fitmesh only!  So make sure you have Lara before running off to the store and paying your join-up fee!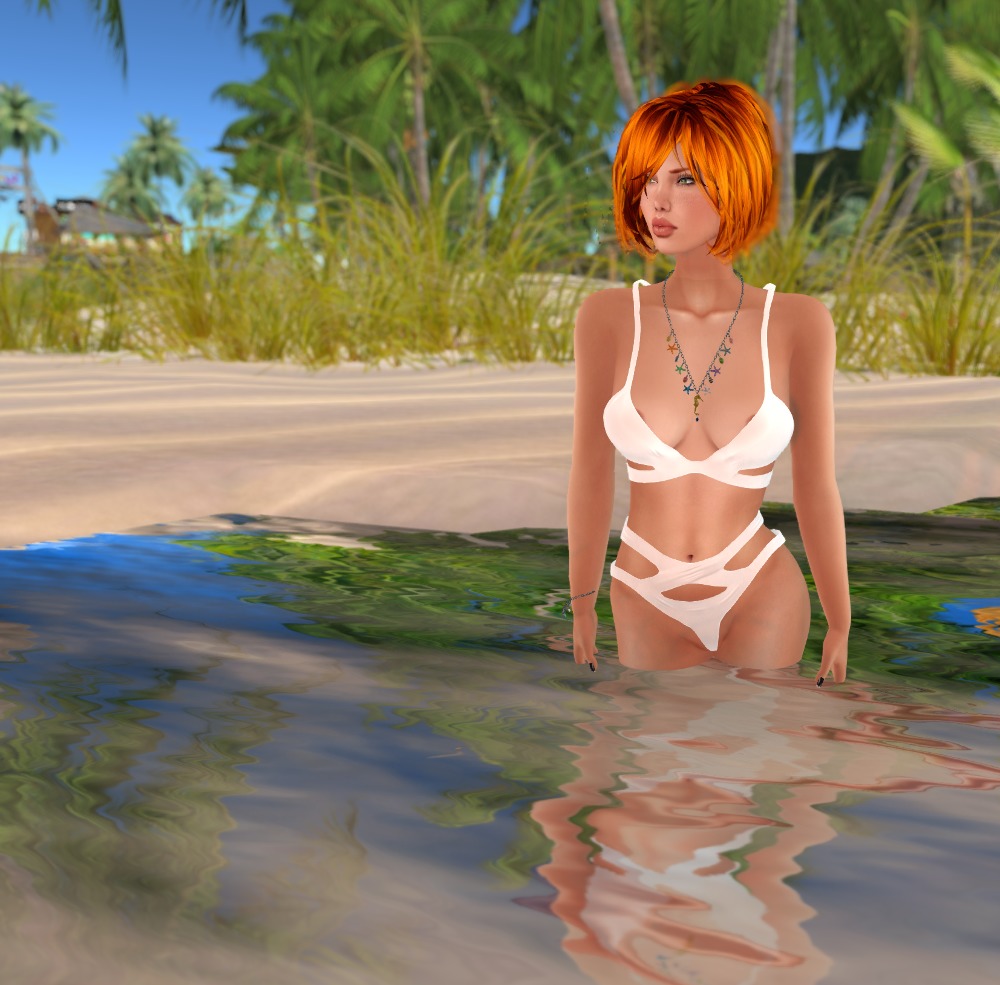 A simple sea-themed necklace and bracelet compliment this nicely.