How about some rainbow colors and a bikini?!  All set for a rave!  I hope they have glow-y necklaces at the event!
The rainbow leopard print is in system and appliers.  And the bikini comes in standard sizes plus fitmesh for Freya, Isis, Physique and has a two color HUD, this pattern plus a plain lime green.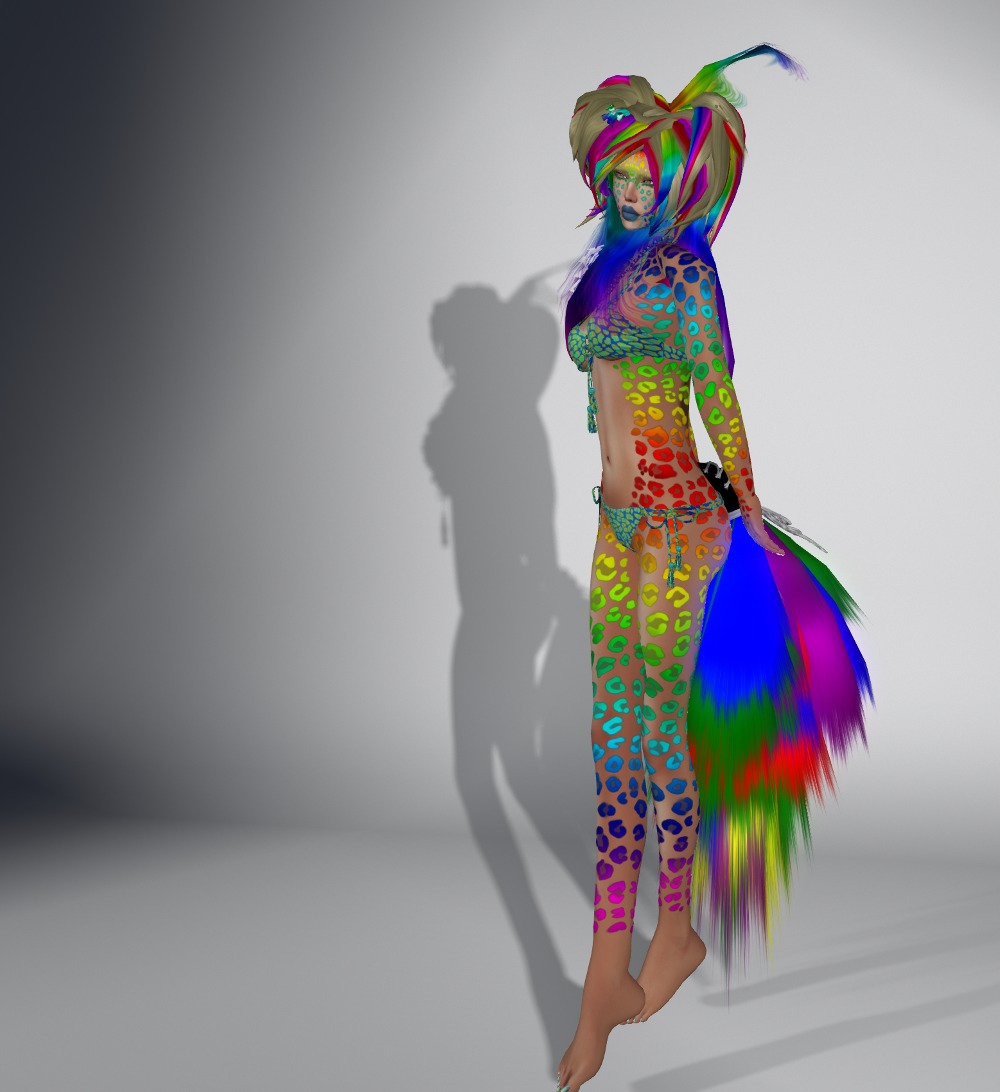 My tail is from Psychotic Neko, and I'm still convinced it's the most versatile tail in all of SL!  It has a staggering range of textures, colors, and glow options, and different parts of the tail can be set to any combination you like.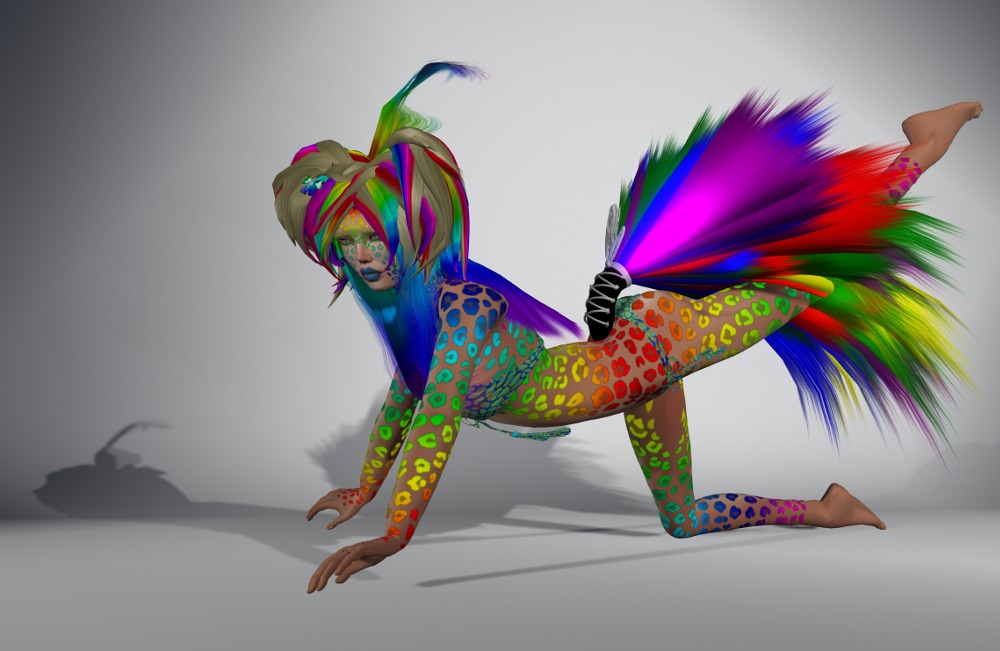 Tattoo: Rainbow Leopard by Catseye
Body: Lara by Maitreya
Hands and feet: Slink
Lipstick: Marcia Blues by F&TJ (no longer available)
Bikini: Festival Bikini II / Peacock by Mon Cheri
Hair: Nyanotech Hair [Type B] – Cyaolick V3 by Curious Kitties
Tail: Extreme Neko Tail – Corset by Psychotic Neko
Necklace: Long Stone Necklace 1 by Meva