A spring evening, a glimmer in the moonlight, a glimpse of something magical…. Carrie's Lingerie offers Dreamy in lime, complete with lingerie, wings, and makeup as an exclusive supporting Relay for Life!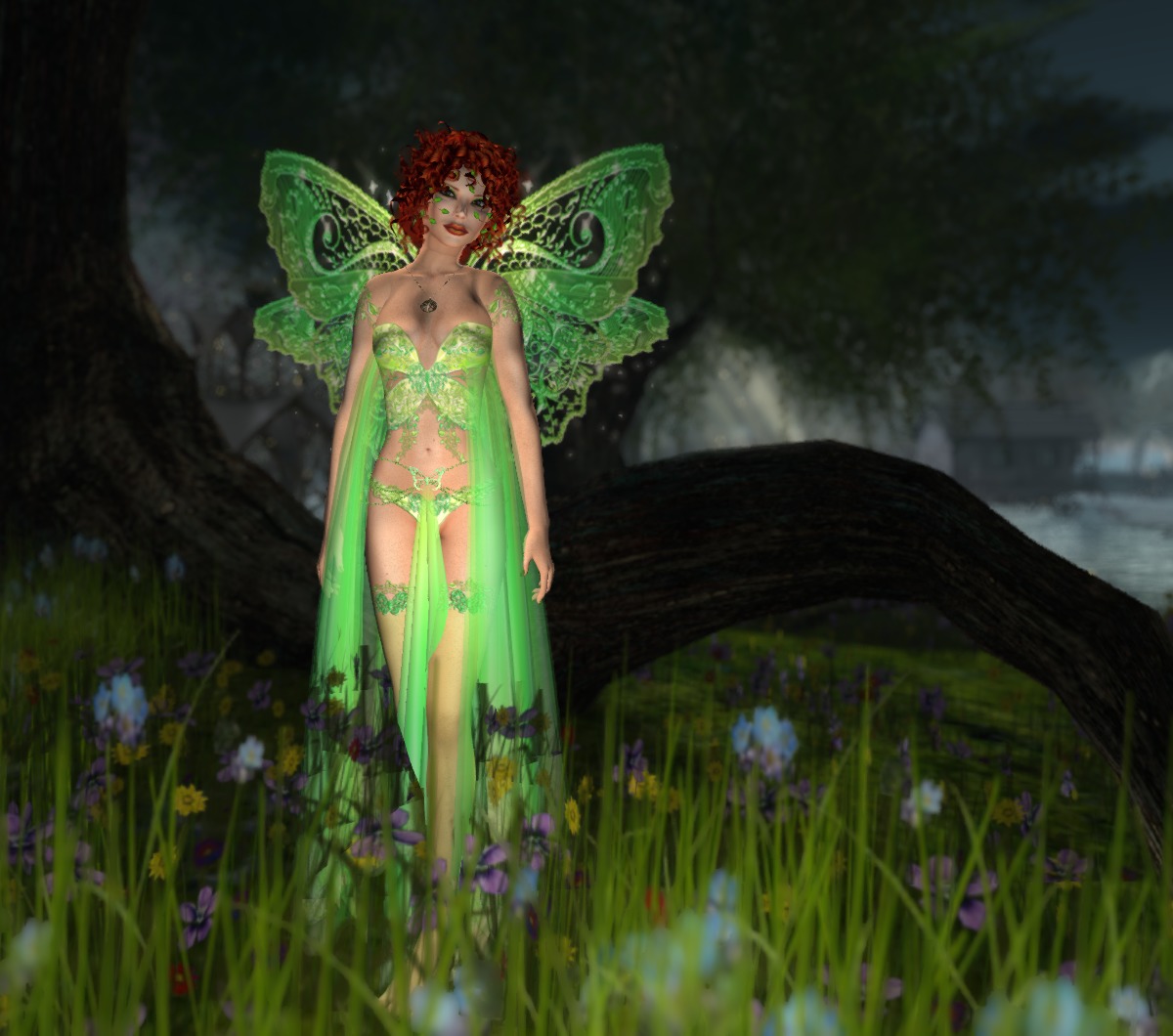 Some matching makeup?  Dreamy includes eyeshadow and lippy, and it works so well with the ensemble.
I've added the Forest Edge mask from Spyralle and a beautiful pendant from EarthStones here.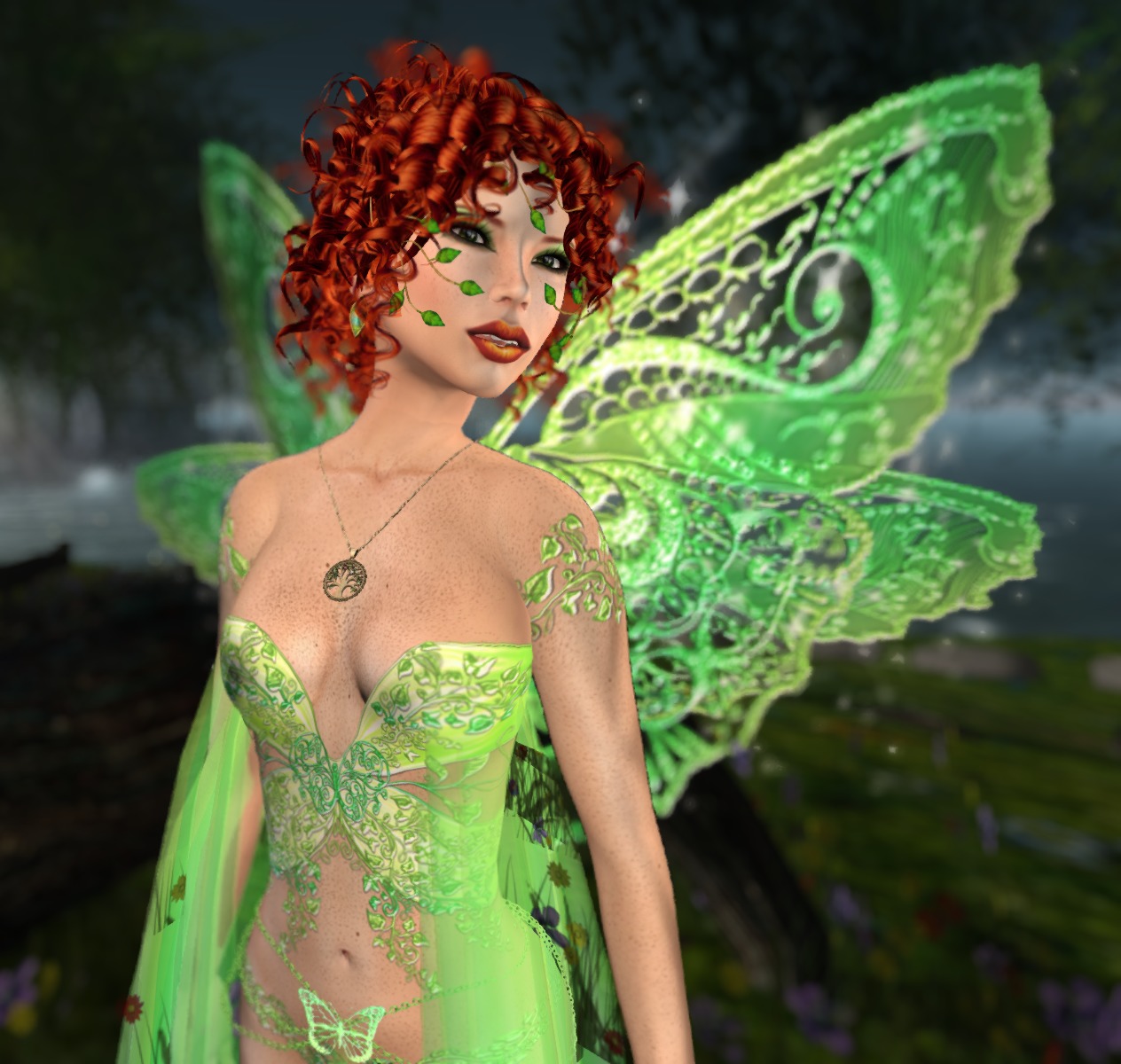 Carrie's mainstay has been in standard layer and applier items, and Carrie does it to good effect.  skin-tight clothing, things that should look painted on work so very well!  Add in some flexi gauzy panels and we've got something beautiful going on. Now… if you want something a little racier,  Carrie's Lingerie includes two options in Dreamy: the opaque butterfly top and panty shown above… or a very lacy one shown below.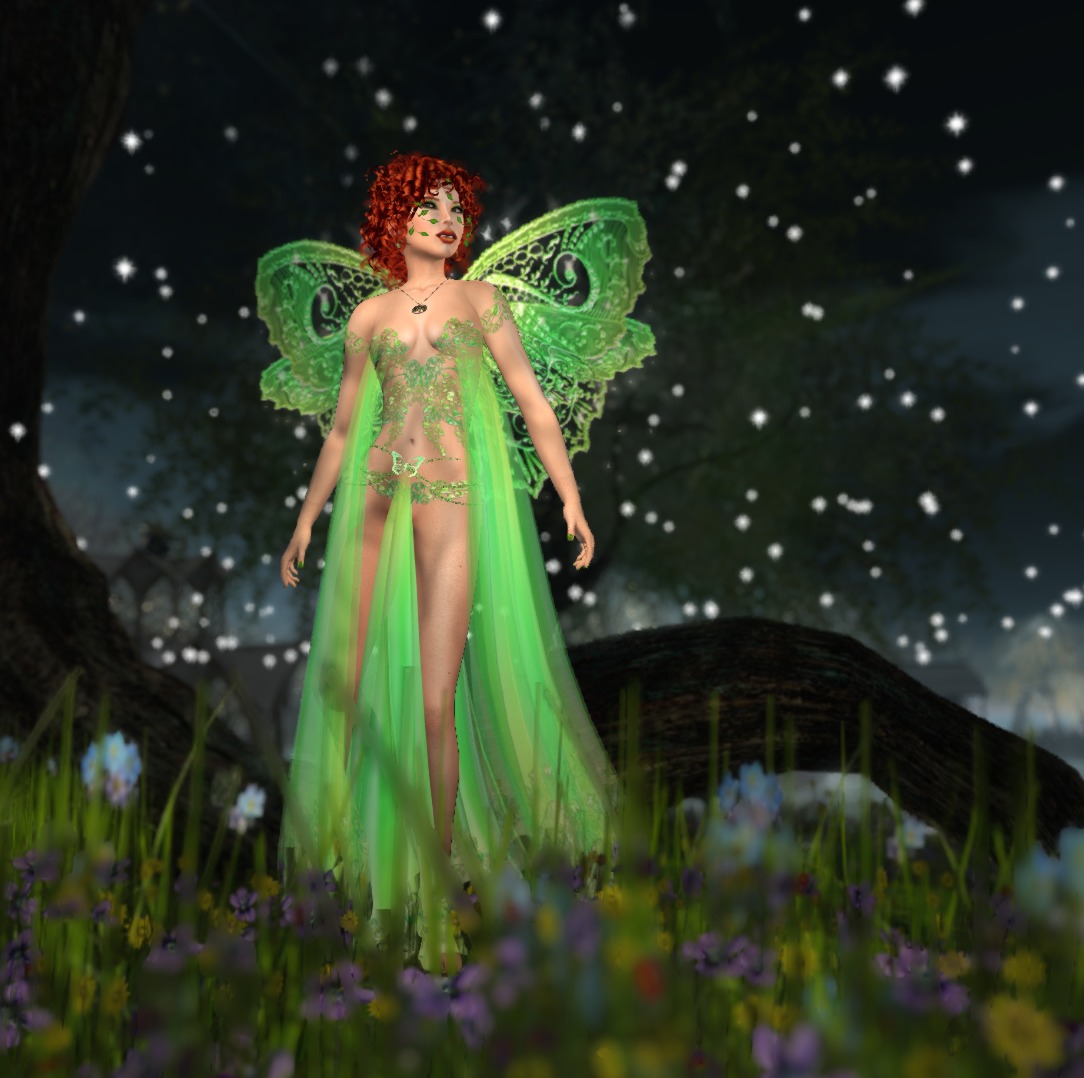 Best of all, Dreamy is one of three outfits offered by Carrie's Lingerie for Relay for Life.  Proceeds go to the fund, so please stop by and help out the cause, and get yourself a little treat in the bargain.
And those stars?  Those are my falling stars from Blue's Fantasy!  They're in the inworld store, so check them out!
Mahalo!  A hui hou!