Woo, a mean party dress from Zombie Suicide's MM board!  Furious is only in standard size rigged mesh, but with some careful alpha selections, looks pretty awesome on Lara.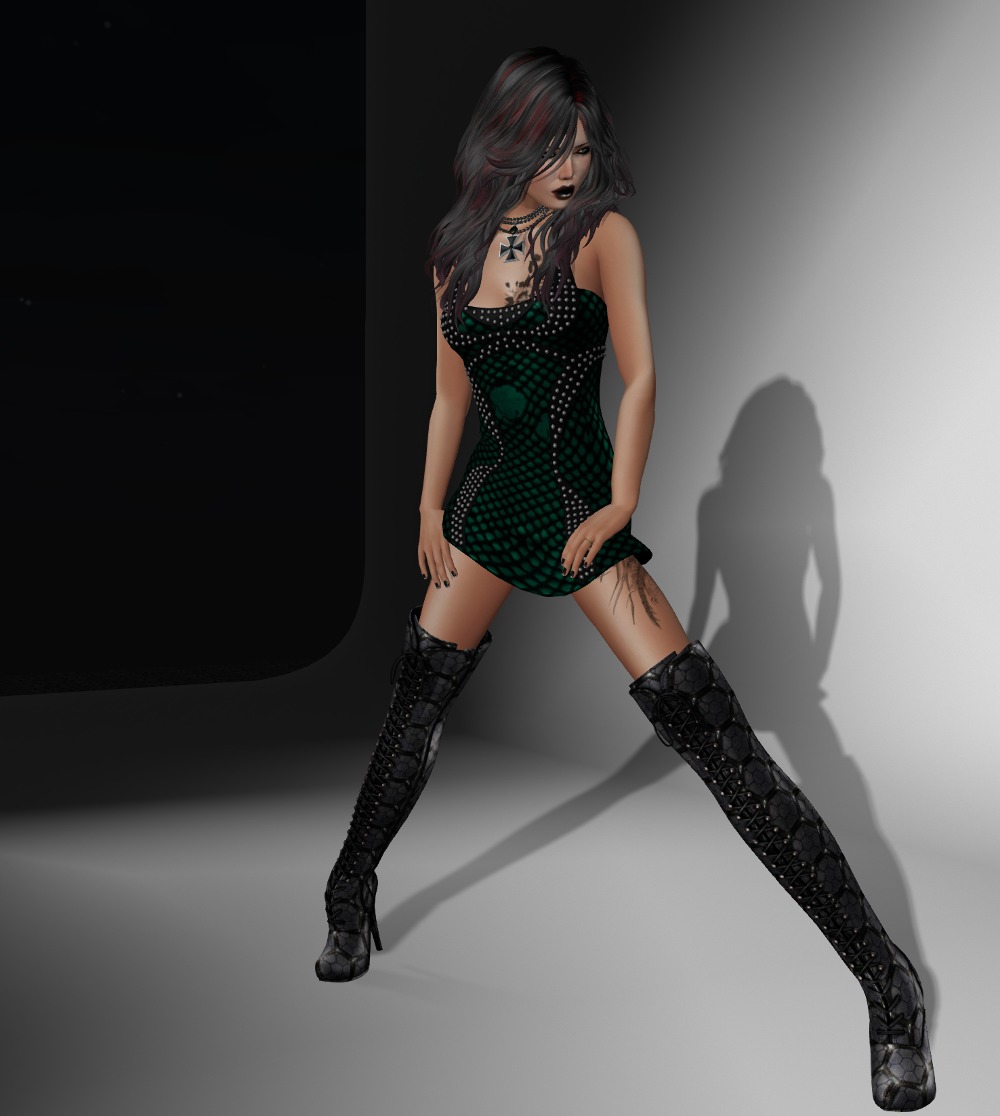 I've shown you this hairstyle before but probably not in these colours.  I love the use of materials for this, it really makes the hairstyle.  If I haven't mentioned it before, this came from last year's Hair Fair, and the creator generously included a five colour HUD 🙂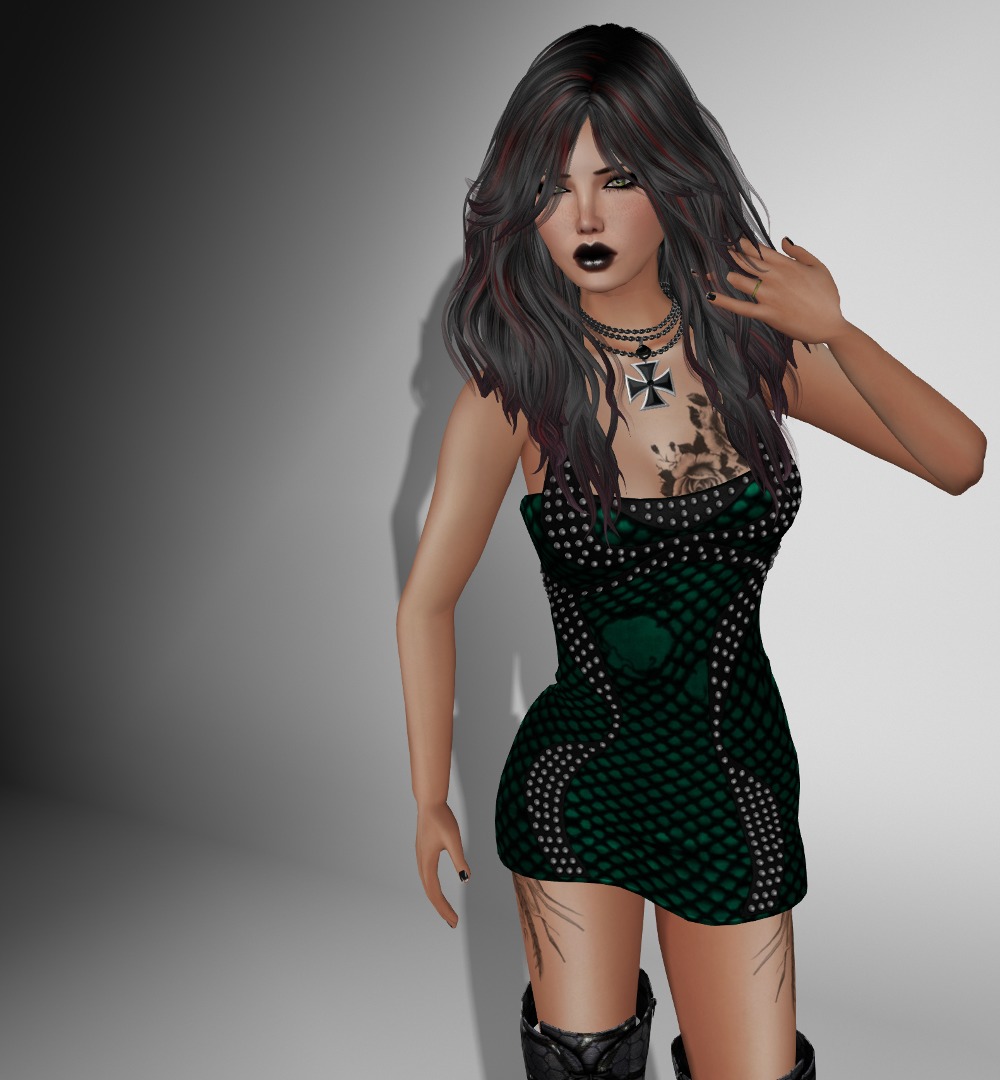 And speaking of HUDs, the dress also has a ten color one, which allows you to change the green pattern on the dress to other colours.
I accessorised with some goth style makeup and jewelry, and I'm sporting a few tattoos.  The ones on my hips are particularly good…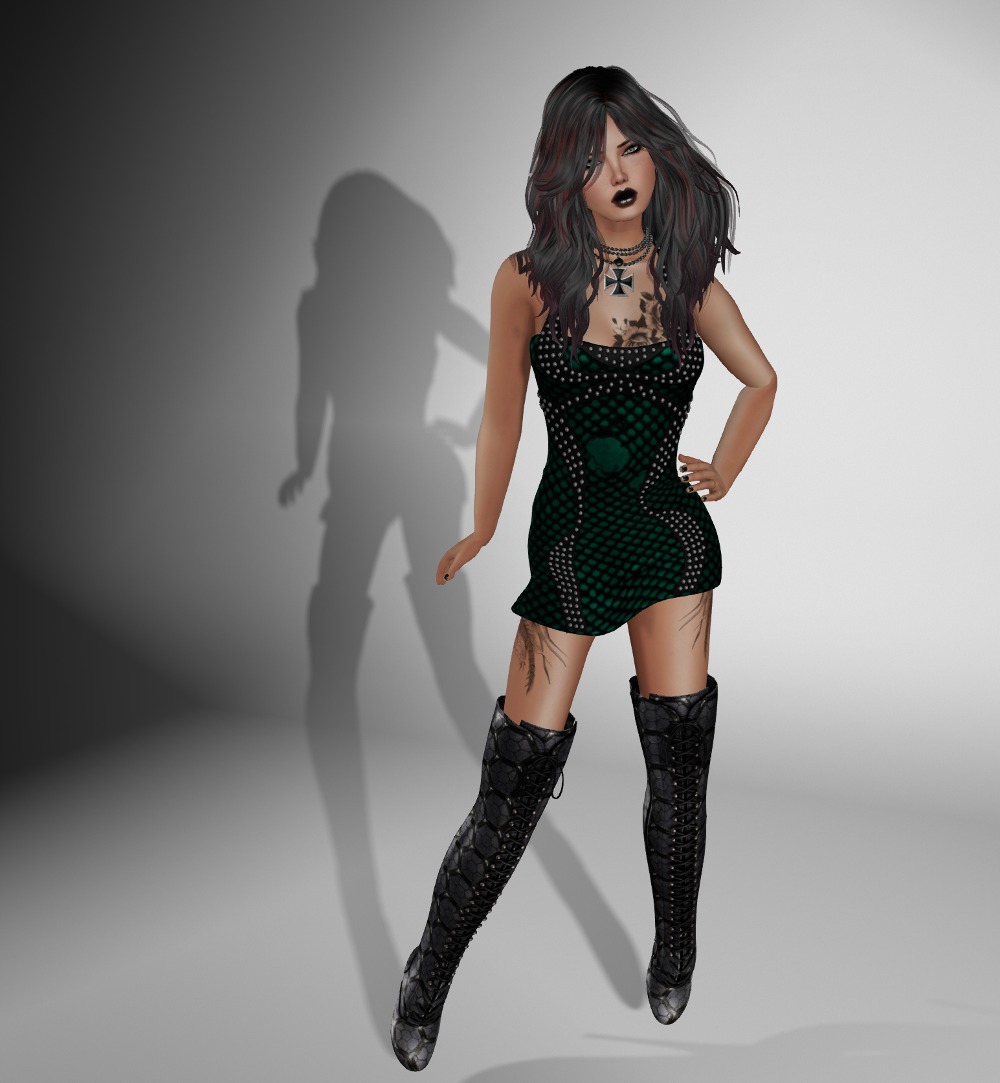 … Blue displays carefully posed shot 🙂