Welcome our lovely friend Sarah to her first photo shoot!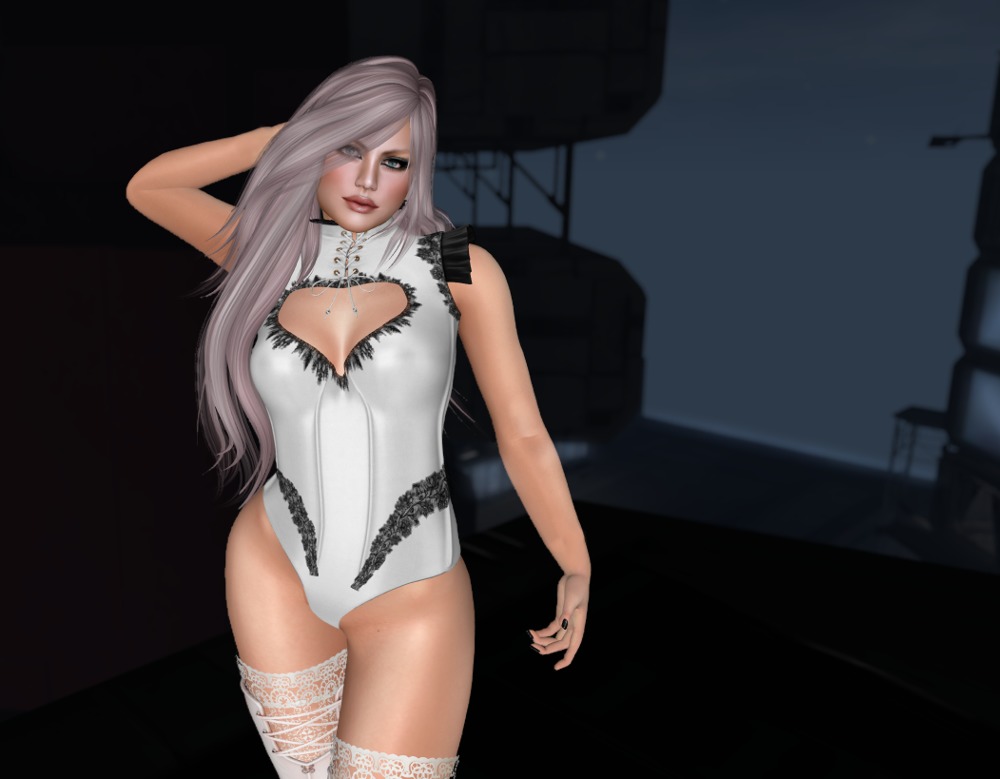 Sarah is showing off a wonderful collection of items from various creators.  When I first saw this outfit, I sort of pictured her with a plasma rifle in her hand 🙂  I dropped that idea, but I still chose a neo-noir setting à la Blade Runner in which to photograph her.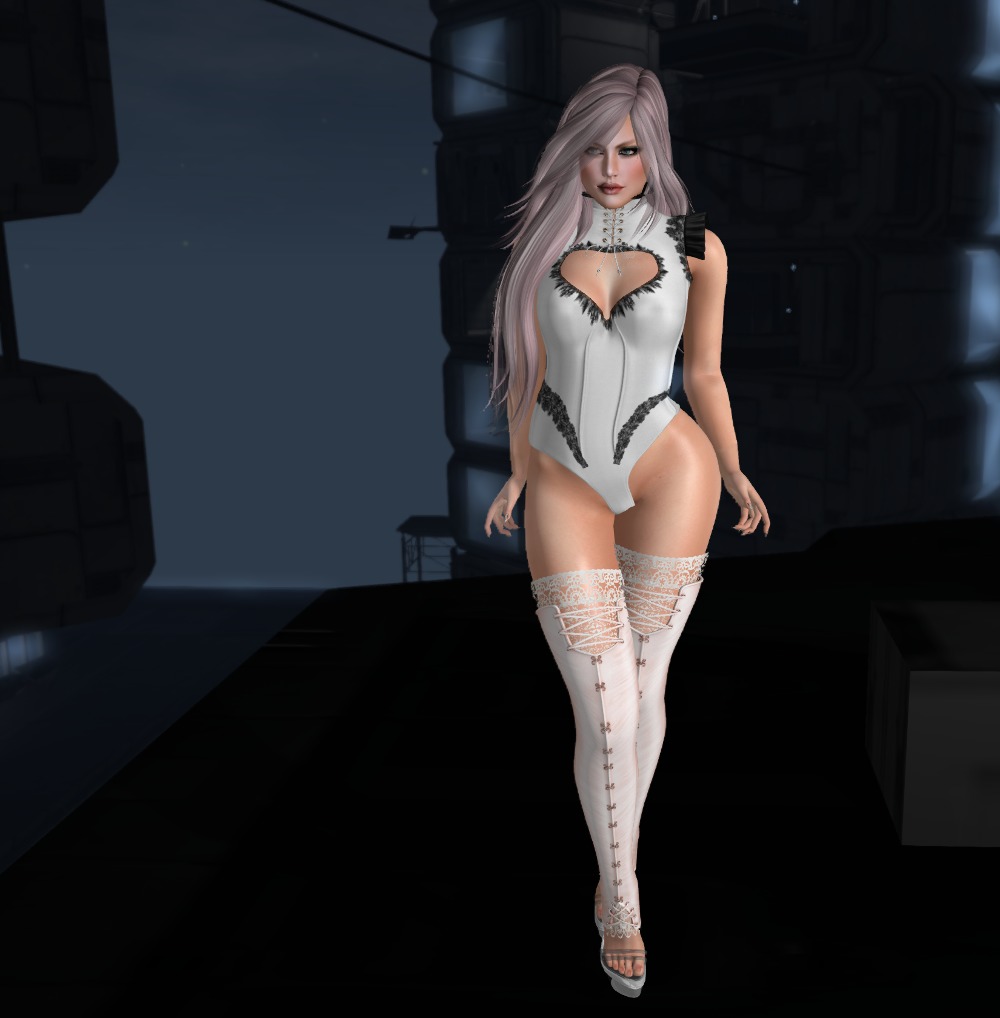 Sarah is wearing a hairstyle from eXxEsS that is very similar to one I have from the same creator.  Except what the photos don't show is that hers moves with the wind!  A very cool effect and something that only now other creators are slowly catching up with.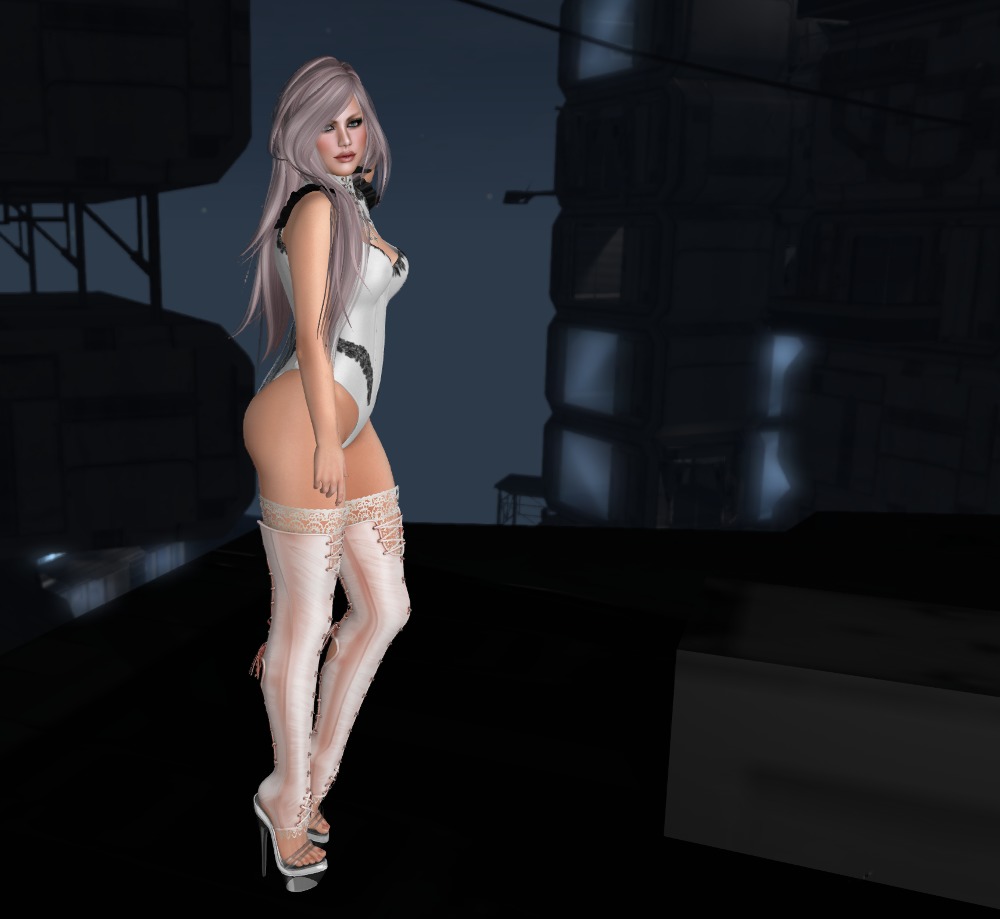 Also worth pointing out are the crystal platforms Sarah is wearing.  I thought I was going to have to cut them out as I didn't think they would be visible enough, but this last picture shows them off nicely.
And I must say, the detail on the corset and socks from The Mystic is just fantastic.  As I'm sure you can probably guess, all this is Lara specific fitmesh.
I hope Sarah is pleased with how her pictures turned out and will be keen to show us some more outfits sooner rather than later!